After eight months in prison without bail on homosexuality charges, two young Zambian men last week saw the prosecution wrap up its case against them.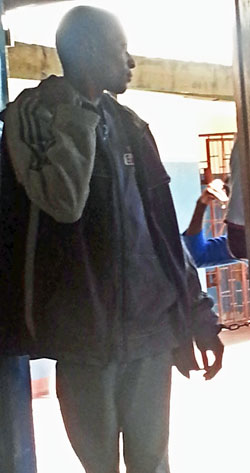 Philip Mubiana and James Mwape  were arrested in early May 2013, when family members in rural Kapiri Mposhi reported them to police.
If convicted, they would face prison sentences of 15 years to life. If acquitted, which could occur no earlier than Feb. 25, they would have spent nine months in prison without being convicted of a crime.
Their supporters gave this account of the proceedings on Jan. 24:
Two witnesses testified for the prosecution — medical doctor Andrea Bandula and the arresting officer.

Bandula acknowledged that his findings were not conclusive and he was not able to collect forensic evidence as he only saw the clients 72 hours after their arrest.

The prosecution then closed its case.

The magistrate asked the prosecution and the defense to submit briefs on whether the prosecution had presented a strong enough case that the charges should not be immediately dismissed or whether the defense should proceed to present its case. A ruling on that question is scheduled for Feb. 25.
In the meantime, Mubiana and Mwape will spend their ninth month behind bars, awaiting the end of their trial. Repeated requests for their release on bail have been delayed without action.
Related articles from this blog: