Activists in Zambia supplied this information about the ongoing trial of Philip Mubiana and James Mwape, who could face up to 14 years in prison on charges of homosexual activity: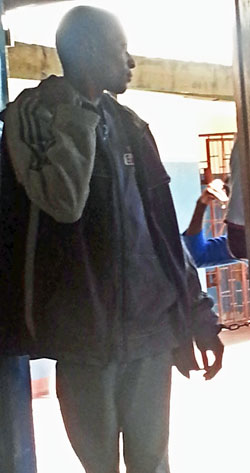 The prosecution's case against Philip Mubiana and James Mwape has suffered a setback in the men's homosexuality trial in Kapiri Mposhi, Zambia.
An alleged confession by one of the defendants was declared inadmissible June 11 after the arresting police officer acknowledged that he had not given the defendant a required "warn and caution" statement, which would have informed him that statements he made to police could be used against him.
The officer also testified that the potential confession had been made after the defendant was intimidated by a mob that hauled him to the police station, where he was arrested.
The prosecution agreed to discard the confession, then asked the court for more time to review the case because they were not ready to proceed with the trial.
The judge scheduled further action in the trial on July 18 and 19, with related court proceedings set for June 25 and July 9.  In the meantime, Mubiana and Mwape remain in prison.
In other action on June 11:
The judge chided a reporter from the Times of Zambia for reporting incorrectly that the trial would be closed to the public because of allegedly "sordid revelations that bordered on vulgar language." The judge said that wasn't true, but that the trial might be closed to the public and press, if inaccurate reporting continued.
The arresting officer testified that he had not conducted a strip search of Mubiana to  determine his sex, nor did he know of anyone who did. The defense reminded the court that forcing an accused to strip was a violation of Article 14, Chapter 1, of the laws of Zambia, which do not permit any acts of inhumane and degrading treatment of any person, regardless of their status.
The officer testified that he had not seen a violation of the law, but had relied on the hearsay evidence of the sister of one defendant, who told police she suspected her brother was living with another man as man and wife
Related articles