5 months in Zambian jail as gay trial falters; no eyewitnesses
Observers in Zambia supplied this information about the ongoing trial of Philip Mubiana and James Mwape, who could face up to 14 years in prison on charges of homosexual activity: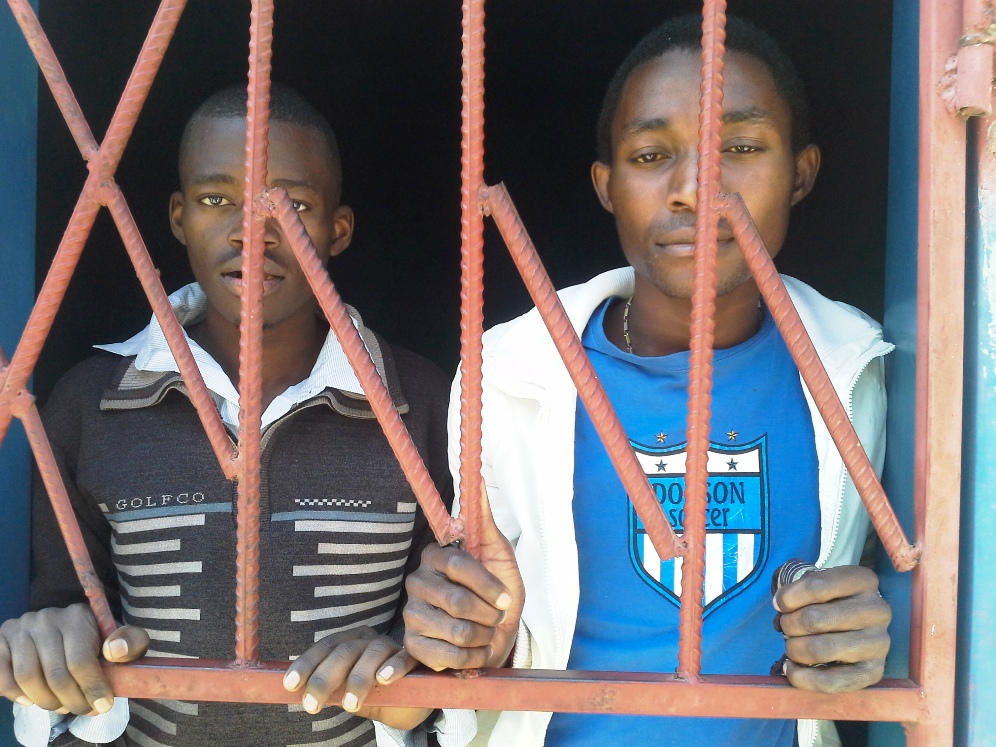 The clock keeps ticking in the homosexuality trial of James Mwape and Philip Mubiana in Kapiri Mposhi, Zambia.  They're heading toward five months in jail without being convicted of any crime.
On Aug. 28, the latest court proceedings in their trial faltered, despite the prosecution's plans for testimony by medical experts, because those witnesses said they had other things to do.
After hearing testimony from a neighbor of Mubiana, Kabwe Principal Resident Magistrate John Mbuzi said the trial would resume Sept. 16, nearly five months after their arrest.  Mbuzi said he expected all expert medical witnesses to appear then and testify about sworn statements that they had made to the police.  Those witnesses have not been showing up when called to the stand, saying they had prior commitments.
The defendants are charged with "carnal knowledge of a person against the order of nature," which can lead to a 14-year prison sentence.
So far, no witness has testified to seeing them violate that law.
After months in prison with little or no access to medical care, the defendants said their health is suffering.  They also complained of emotional distress, because other inmates harass them, intimidate them, and demand sexual favors.  They said they are routinely harassed and ridiculed by police.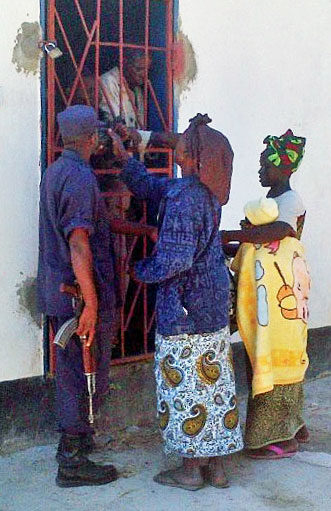 In their trial this week, only one witness testified. The neighbor, a Mr. Wakumelo, said he went to Mubiana's house and heard two people arguing inside, but was unable to enter the house and did not see either man.
Wakumelo said he had heard from his wife and a defendant's sister that Mwape and Mubiana were living as man and wife.
He was questioned about a statement that he made to police that, as a boy, Mubiana had played with girls and that, as an adult, his actions and gestures seemed feminine.
The arrest of Mwape, a bricklayer, and Mubiana, a hairdresser, both of them age 21, resulted from an anti-gay campaign launched in early April, when Justice Minister Wynter Kabimba urged the Zambian public to report homosexuals. In response to that appeal, Mubiana's sister Sharon reported her brother to police.
The men were arrested in Kapiri Mposhi in rural Zambia on April 25, were released on May 2, and were re-arrested on May 4 after a hostile mob found them sharing a drink at a local bar. They have been detained since then because police said the men might break the law again if they were released.
The trial began June 10.
The defendants are represented by lawyer Sunday Nkonde of SBN Legal Practitioners of Lusaka, Zambia.
Related articles