LGBT people in Trinidad are asking police for protection and appealing to Christian leaders for respect and kindness in the wake of last week's court ruling that overturned the nation's anti-sodomy law.
The reported backlash included evictions, a physical attack, verbal abuse and  vandalism.
Newsday of Trinidad and Tobago reported:
GAYS KICKED OUT
3 men put out homes in buggery ruling backlash
Members of the gay community are calling for calm and tolerance as three young men who were at the forefront of a human rights rally celebrating the historic court ruling on the unconstitutionality of the buggery and serious indecency laws, last Thursday, have been kicked out of their homes.
The three men, social worker Luke Sinette confirmed yesterday, were evicted for being gay. Among them, one young man who was asked to leave his family home because he embarrassed them because he was seen at the rally. Another man was accosted and taunted as he arrived at his rented apartment and a third was told by his landlord that after his display at the rally he had to leave.
Sinette's organisation, Friends for Life, has put out an appeal for people to open their homes for temporary accommodation for the displaced men who no longer have a home. Friends for Life is also asking for resources including couches and mattresses for them. He said the response has been good.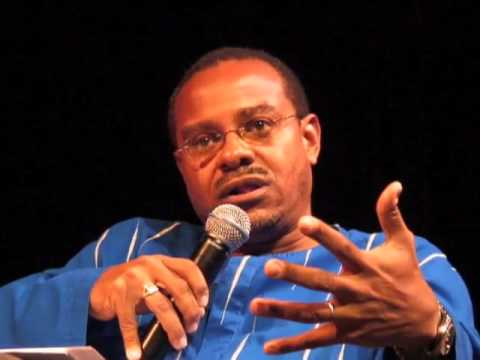 Colin Robinson, head of Coalition Advocating for Inclusion of Sexual Orientation (CAISO), blamed the homophobic reaction on the protest mounted by several religious organisations including the T&T Cause and the sentiments expressed by its member Bishop Victor Gill that the ruling would be met with resistance.
Robinson appealed to the politicians and religious leaders to end the violence by speaking out and joining their call to share the nation with all the diverse groups.
"That is the most important thing that can happen now. Homophobic violence, the worst kind, psychic violence, happens in the home, in schools and in the workplace. It is sad that some of our brave folks who stood up with us have no place to live today."
Robinson said they intended to sit with the police and work out a strategy to protect their members from hate crimes.
That same article provided details about the attack on one of the protesters:
"He was going home, when he got to his gate, he was attacked and taunted and had to make a report at the Belmont Police Station. Now he wants to leave his home, because he is terrified, afraid that he could be in the sanctity of his home or walk out of his gate and be attacked because people know where he lives. This guy, like most of the people who were at the rally are people who have come out. They are not in the closet, but I guess because they are more visible, having been seen on television, other people are now more emboldened to attack them. "
Sinette said the police have been very professional so far in their dealings with them. He said they were now documenting every case, and were encouraging people to make reports because human rights abuses had been perpetrated on gay people in the past, but they had been too afraid to report them.
Newsday of Trinidad and Tobago also reported:
Police must protect us
Activist Jason Jones is painfully aware that Thursday's ground-breaking Supreme Court ruling which overturned this country's sodomy law would engender backlash for the local lesbian, gay, bisexual, transgender, queer and intersex (LGBTQI) community.
For him, it was a foregone conclusion.
"I have already had reports of somebody's car being vandalised," he said in an interview on Friday at the Drink and Wine Bar, Woodbrook.
"I think we have to emphasise security for our community because we are a minority community and very vulnerable."
Jones called on acting Police Commissioner Stephen Williams and, indeed, the TT Police Service, to "catch up with this (backlash) as it's ongoing.
"So, I do implore the acting commissioner of police to instruct his officers to be aware of the issue and the fact that LGBT people are at a higher risk of violence. I think we all have to be on guard for any unfortunate incidents that may occur. It's sad but transformation does not happen without this. With growth comes this."
Jones, who prefers to be called a human rights defender, also envisages a role for faith-based leaders, non-governmental organisations and other civic bodies in promoting calm.
"I call on the Archbishop of the Roman Catholic Church (Jason Gordon) and the leaders of other faith-based organisations to ask their members to please treat us with respect and kindness. That has to be done. It has to come from them."
He added: "This is an historic moment for human rights. It is the last civil rights issue for this country. We can now truly say that we are a callaloo country, a rainbow country and here every creed and race has finally found an equal place. It's their voices. I cannot call for calm. I am the focus of the hate."
So concerned was Jones about the vandalism, he declined to reveal to Sunday Newsday the venue of a celebration which members of the community were hosting on Friday night.
He would only say that a number of artistes were expected to perform.
"We don't want a Pulse night club event happening there," Jones said, alluding to the murders of 49 party-goers at the gay Florida club in June 2016.
"With emotions running so high, we have to be cognisant of the security for all of us."
Jones knows only too well the venomous, violent attacks to which members of the LGBTQI are subjected. He has lived it.
"Growing up in TT, I suffered tremendous homophobic abuse," he said. "Even when I walked down the steps of the High Court, people were shouting offensive terms at me."
Nevertheless, Jones still hoped the country would come to terms with the judgement and be accepting of the country's gay folk.
"I think we, as a nation, have to grow up and I think this judgement has shown that we have to grow up and that judgement has taken us to a much better place." He is unfazed by the Government's stated intention to appeal the judgement.
"When you attack the Constitution, it must go to the final court of appeal."
Related articles: