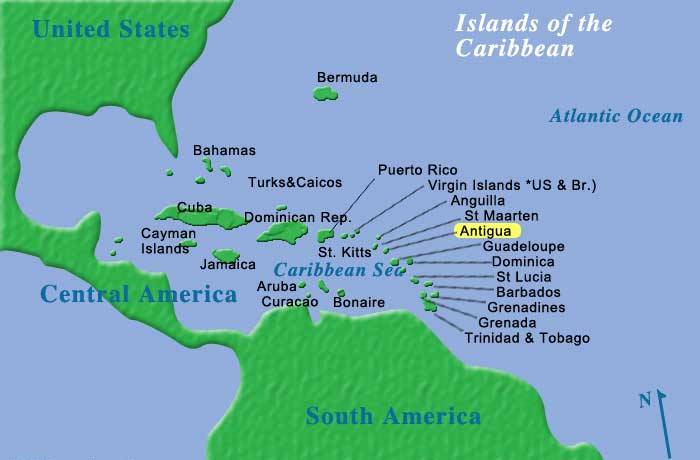 A court hearing tomorrow in Trinidad could set the stage for overturning anti-LGBT laws in Caribbean countries.
The lawsuit was brought by Trinidad-born LGBT rights activist Jason Jones, who lives in the United Kingdom.
Jamaica-Canadian lawyer/activist Maurice Tomlinson says that a ruling in favor of Jones "would be persuasive" but it would not be binding on other Caribbean nations.
It would have a generally positive effect in the region, similar to the Belize Supreme Court decision in 2016 that overturned that nation's anti-LGBT law.
"Each of the independent Caribbean countries with anti-sodomy laws would have to abolish them through their own courts or Parliament. That is what my own case before the courts in Jamaica is trying to do," Tomlinson said.
The following Pink News report on the Jones lawsuit apparently overstates the impact of a ruling in Jones's favor following tomorrow's hearing:
A court ruling could be about to legalise gay sex in eight Caribbean countries
Gay sex could be about to be legalised in eight Caribbean countries.
The potentially momentous ruling would come about through Trinidad-born LGBT rights activist Jason Jones, who is taking his country to court in an effort to decriminalise homosexuality.
If the campaign – which PinkNews supports – is successful, it would also make gay sex legal in Antigua, Barbados, Grenada, Jamaica, Saint Kitts, Saint Lucia and Saint Vincent. [Editor's note: Tomlinson supports the lawsuit, but disagrees about its direct impact outside Trinidad.]
As it currently stands, men convicted of penetrative sex with another man can be imprisoned for 25 years, while any other gay or lesbian sexual acts can result in a five-year prison term.
Jones expects a decision to be returned a few weeks after the hearing, which is set for [tomorrow] January 30.
"I am a criminal simply because I am a gay man," he wrote.
"There are around 100,000 LGBT people on my islands, all living with the threat of criminal law hanging over them.
"We inherited these laws from Britain, but my own Government extended the law from only gay men to include lesbians as well after we gained our independence."
"I am a criminal simply because I am a gay man," he wrote.
He said the laws "violate my human rights and encourage homophobia and hatred from my fellow citizens against the LGBT community, and therefore MUST be removed."
Jones opened up about the hate which he has received since he started his legal challenge in February last year.
"I have received more than 60 death threats, and hundreds of messages of hate on my social media pages," he said.
"I live in fear for my safety and have become completely isolated from friends and family because I don't want anything to happen to them back home."
Speaking to the Washington Blade, he said that "people have threatened to throw petrol on me and set me on fire.
"They are writing 'boom bye bye battyboy' on my Facebook page. How can I ignore that?
"Some of these threats are real. I haven't been able to sleep properly.
"Every strange call, odd sound or anything remotely off has me frightened."
He said that the murder last month of transgender woman Keon Alister Patterson on the island emphasised the case's significance, even if it also made him more worried.
"As much as talking about the risks and difficulties in a country where we are criminalised is important – the more we do, the more the reality of this murder leaves me feeling so scared," he said.
A court ruling earlier this month ordered 16 countries in Central and South America to make same-sex marriage legal.
A court ruling earlier this month ordered 16 countries in Central and South America to make same-sex marriage legal.
[Editor's note: Among the 16 countries affected by the Inter-American Court of Human Rights ruling, one of them — Barbados — has a law against same-sex intimacy. If Barbados complies with the court order alone, it would allow same-sex marriage but prohibit those married couples from having sex.
The other 15 countries do not have anti-LGBTI laws: Bolivia, Chile, Costa Rica, the Dominican Republic, Ecuador, El Salvador, Guatemala, Haiti, Honduras, Mexico, Nicaragua, Panama, Paraguay, Peru and Suriname.]
To donate to support the Jason Jones lawsuit, visit JustGiving.com. So far, the fundraising campaign has raised £7,738 toward its £15,000 target.
Related articles: