Now is a time to celebrate the great strides the world has taken this year toward universal recognition of the human rights of LGBTI people, especially if you don't think about what's going on in Tanzania, Indonesia and other stubbornly homophobic countries.

The ultimate goal remains far off, with 74 countries still clinging to laws against same-sex intimacy. But this year's progress is undeniable.
India's Supreme Court stuck down Section 377 of the Indian Penal Code, which prohibited "carnal intercourse against the order of nature,"  an archaic, Victorian-era wording that dated back to 1860, when India was still a British colony. Because of the court's ruling, "one-fifth of all LGBT people globally are no longer unapprehended felons," noted Téa Braun, director of Human Dignity Trust.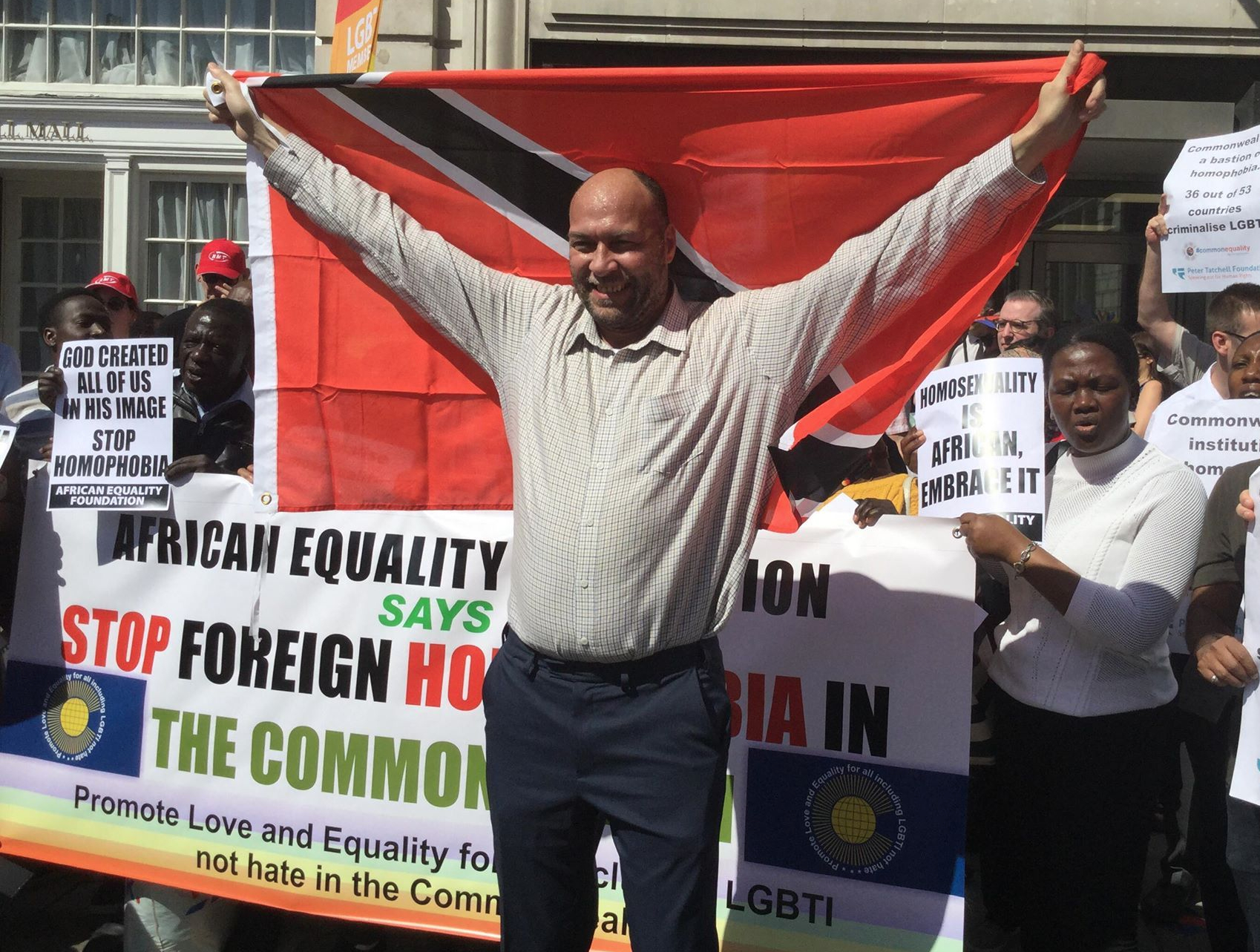 Trinidad and Tobago did the same to its version of the same colonial-era law. Judge Devindra Rampersad ruled that the law barring consensual same-sex activity was unconstitutional.
Similar constitutional challenges are under way in Kenya (where a ruling is scheduled in February) and Botswana (where a hearing is scheduled in March), as well as in Barbados, Jamaica, Lebanon, Malawi, and Singapore.
Those court challenges are occurring mostly in former British colonies. One exception is Lebanon, where the issue has not yet reached the country's highest court. But a Lebanese appeals court in July ruled that homosexual activity does not violate the law against "sexual intercourse contrary to nature." A lower court pointed out that homosexuality occurs in nature and ruled therefore that homosexual behavior should not be categorized as "contrary to nature."
Guyana — the only South American country with an anti-gay law — still has an unenforced law that calls for a life sentence for people convicted of "buggery." But in November the Caribbean Court of Justice stuck down a 125-year-old Guyanan law against cross-dressing.
Those progessive steps come against a backdrop of repression in many countries. Tanzania's crackdown on AIDS fighters and its proposed roundup of LGBT people in Dar-es-Salaam have been most widely publicized, along with the anti-gay upsurge in Indonesia.
But repression of sexual minorities remains the norm in Nigeria, Tunisia, Egypt, Malaysia, Uganda, Zambia, Cameroon, Ghana, Chechnya and many other locations.
Much remains to be done.
For context: