(Last updated on Nov. 18, 2021)
The pace of hate-crime murders and executions of LGBTI people can be overwhelming.
The numbers are so large that this blog's list of reported homophobic hate-crime killings of LGBTI people can never be a comprehensive list. The list is just a sad sampling of the horrors that keep happening worldwide.
The list started with the murder of this blog's journalist/activist Eric Lembembe of Cameroon, whose body was found July 15, 2013.
Worldwide, hate crimes against LGBTI people are a massive problem:
The Trans Murder Monitoring project reported that 375 murders between Oct. 1, 2020, and Sept. 30, 2021 — a 7% increase from the previous year, which was already a 6% increase from the 2019 figure. Brazil remains the country that reported the majority of the murders (125), followed by Mexico (65) and the United States (53). A total of 4,042 trans and gender-diverse people were reported murdered from 2008 through Sept. 30, 2021.

Four LGBT+ people are murdered every day in Latin America and the Caribbean, according to a 2019 report by the Regional Information Network on Violence against LGBTI People in Latin America and the Caribbean, a regional network of gay rights groups. At least 1,300 LGBT+ people have been murdered in nine countries in the region in the past five years, with Colombia, Mexico and Honduras accounting for nearly 90 percent of all deaths, according to data collected by the network of 10 groups.

"Many of these deaths do not matter to anyone, not even to their own families," Sanchez told the Thomson Reuters Foundation.

The Inter-American Commission on Human Rights documented 770 killings and seriously violent attacks against LGBT persons between Jan. 1, 2013, and March 31, 2014, including 594 hate-related killings of LGBTI people in Brazil. The IACHR cited reports indicating that every 28 hours an LGBT person is violently attacked in Brazil. Then the pace of killings rose even higher. A report by Grupo Gay da Bahia found that Brazil's number of reported deaths rose in 2017 to a record level: 435, a rate of one LGBT person killed every 19 hours.
In Ecuador in 2019, 16 LGBT+ people were murdered or suffered violent deaths, according to a report released by the Ecuadorian LGBT+ rights group Silueta X Association.
In the United States, out of the almost 6,000 hate crimes committed in 2013, 20 percent (approximately 1,200) were based on victims' sexual orientation, according to the FBI. Comparing 2017 and 2016, the National Coalition of Anti-Violence Programs reported an increase of 86 percent in the hate-based murders of LGBTQ people, even excluding the 49 murders in the Pulse nightclub shooting of June 2016. The majority of victims were people of color.
Admittedly it's impossible to know exactly how many of these murders were hate crimes.  An unknown number were murdered for common individual motives, such as LGBTI people killed by jealous lovers or in robberies gone bad, rather than out of hatred of LGBTI people in general.
It has proven to be a daunting task just to list some of the victims of homophobic murders, because so many occur worldwide. [The following list, begun after the July 2013 murder of Eric Ohena Lembembe in Cameroon, was suspended for lack of volunteers.   (To volunteer to help, send an email to [email protected]).] Several additions to the list were provided by Patricia Marie Budd, the author of the novel Hadrian's Lover.
The following list is limited to victims of reported anti-LGBTI murders, excluding incidents of LGBTI people murdered with no indication that the crime was a homophobic attack. Many are reported by the blog Quem a HomoTransFobia Matou Hoje (Who Has HomoTransPhobia Killed Today?), which records the murders of LGBTI people in Brazil.  Dozens of LGBTI murders before July 2013 are listed in the Wikipedia articles "Significant acts of violence against LGBT people" and "List of unlawfully killed transgender people." Also not listed here are the 15+ executions of LGBTI people claimed by the Islamist militants of Daesh/ISIS/ISIL in Syria and Iraq.
VICTIMS
ILGA's LGBulleTin reported on July 10, 2020:
Trans people in the United States are still under attack, as at least other two Black trans women have been murdered the past week.

Bree Black

Bree Black, 27, was shot to death in Pompano Beach, Florida, while Shakie Peters, 32, was found dead in Amite, Louisiana. According to media reports, the local Sheriff's office – which apparently misgendered her in its reports – is investigating Peters' case as homicide. Black and Peters' deaths are the latest victims of reported homicides of trans people in the United States this year, most of which targeting women of colour.

Their murders occurred as violence against trans people of colour is still rampant in the country. At the end of June, Merci Mack, a 22-year-old Black trans woman was fatally shot in Texas. …

"This is the deadliest period we have on record," said Tori Cooper, Director of Community Engagement for Human Rights Campaign (HRC)'s Trans Justice Initiative. "While we are still awaiting facts on the ground, it is clear that members of our beloved community are being killed because of who they are. Racism, toxic masculinity, misogyny and transphobia are destroying lives and taking away our loved ones. I am heartbroken. I am furious. When will our country stop killing us?"

Activists are also mourning the death of Summer Taylor, a 24-years-old non-binary person who was hit by a car while they attended a Black Femme March in solidarity with Black Lives Matter. According to HRC's year count, at least 21 trans and gender non-conforming people have been killed in 2020 – nearing the 2019's total number of 27.
Denali Stuckey, N. Charleston, South Carolina, USA, July 2019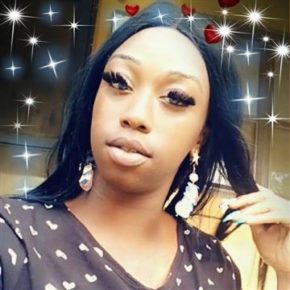 NBC News reported: A transgender woman from South Carolina was shot and killed early Saturday morning [July 20], making her the 12th killed so far this year in an informal count maintained by the Human Rights Campaign, a national LGBTQ rights group.
Police have no suspects in the slaying of Denali Berries Stuckey, 29, and are asking the public for help.
Chase Glenn, executive director of the Alliance for Full Acceptance, a South Carolina LGBTQ group, said Stuckey is the third black trans woman to be murdered in the state since 2018.
"While the greater community may be either unaware or disinterested in this news, it is important to understand the epidemic of violence against trans women of color and the crisis point at which we are now and have been for years," Glenn wrote in a statement. "We refuse to become numb. We will continue to say the names of these women and remember them how they would have wanted to be remembered."
Bamanga Radiu, a Muslim human rights activist at a Nigerian trans advocacy organization, was murdered and then buried in a shallow grave in his dirt-floored home in Abuja, Nigeria. As of late October, police have not found the murderer.
Nikki Enriquez, Loredo, Texas, U.S.A, September 2018
Nikki Enriquez, a trans woman, is one of four victims of Laredo spree killings, which officials have called hate crimes, though police have not. The alleged killer, Juan David Ortiz, was a 10-year U.S. Customs and Border Protection agent. All four victims were sex workers.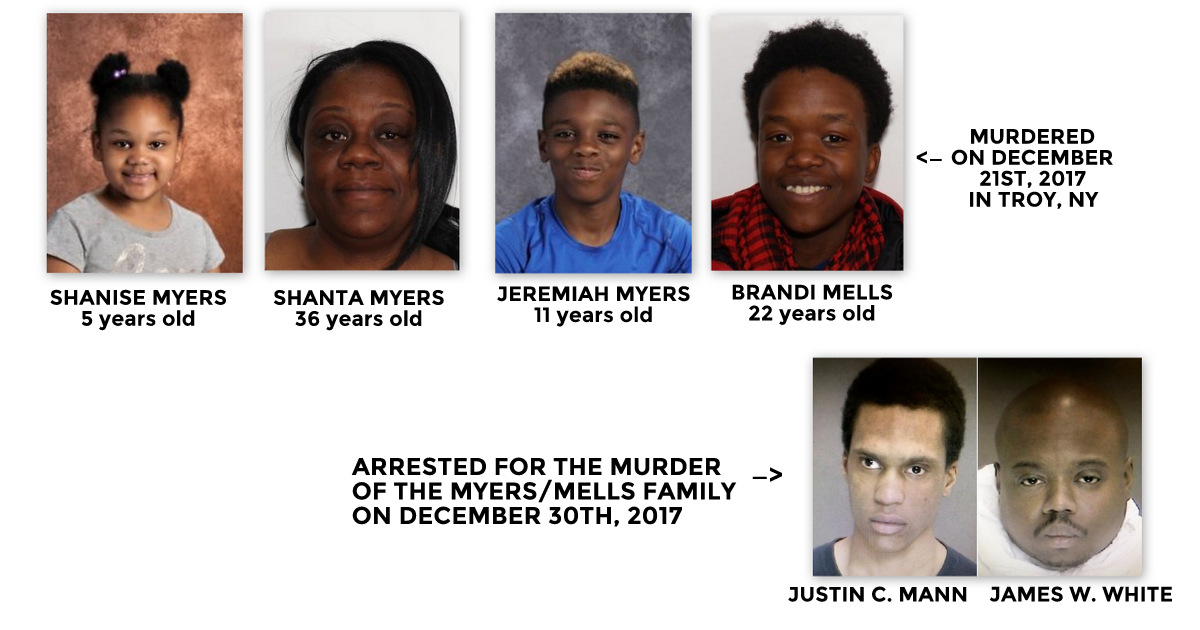 Six murders in South Africa, Brazil and Troy, N.Y, USA
In January 2018, LGBulleTIn reported on six murders in three countries, including the murder of an entire household led by two lesbians in New York State. In that case, the motive for the slaying was unclear.
Four members of a rainbow family were
murdered
in their Troy, NY home, in a crime the local police chief described as the worst he had seen in more than 40 years in law enforcement.
Thirty-six-year-old Shanta Myers, her 22-year-old partner Brandi Mells, and Myers' 11-year-old son Jeremiah and five-year-old daughter Shanise were found dead in their apartment the day after Christmas. Two blades were found at the crime scene, and the bodies of all the victims showed severe signs of violence.
The couple had recently moved in together, and were reportedly engaged.  … As the local community gathered together to mourn the victims, two suspects were arrested on murder charges, and pleaded not guilty. Police, however, were quoted as saying they were confident that there would be no further arrests. The motive of the crime remains unknown.
Tragically, this family were not the only members of the rainbow community worldwide that were lost to violence in the past few weeks. The charred body of a homeless gay man, known as Alexander, was found in an abandoned parking lot in Sao Paulo, Brazil. A few days later, a young out lesbian woman was stabbed to death during an altercation, allegedly related to her sexual orientation, during a party in South Africa. Her name was Noxolo Mabona, known by many as Noxie.
Stephanie Montez, 47, October 2017, Corpus Christi, Texas, U.S.A.
The New York Times reported on Nov. 10, 2017: On Oct. 21, a body was found off a county road west of Corpus Christi, Tex., with bullet wounds to the chest, abdomen and shoulders.
The victim was Stephanie Montez, a transgender woman. But because the police misidentified her as a man, it was not until last week that Ms. Montez, 47, was known to be among the more than two dozen transgender Americans killed this year. …
The Human Rights Campaign has documented the killings of 25 transgender people in the United States so far in 2017, compared with 23 in 2016 and 21 in 2015. Other organizations, like Glaad and the Transgender Law Center, have slightly different tallies, but the trend holds.
Transgender people was killed in 2017 in Chicago and in Waxahachie, Tex.; in the Ozarks of Missouri and on the sidewalks of Manhattan. They have been shot, stabbed, burned and, in at least one case, pushed into a river. On average, one to two have been killed somewhere in the United States every week.
Salih, about age 30, Sept. 13-14, 2017, Kef, Tunisia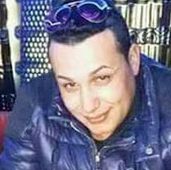 Salih, a hairdresser in Kef, northwestern Tunisia, was tortured and then killed at his home on the night of  Sept. 13-14, 2017. The murder suspect who was arrested who had criticized Salih for his homosexuality. Salih's death was described as the country's 20th homophobic murder since the Tunisian Revolution that launched the Arab Spring in 2010.
Wilka, 40, March 26, 2017, Loteamento Luiz Gonzaga, Pernambuco, Brazil 
Wilka, a 40-year-old trans woman in Loteamento Luiz Gonzaga, urban area of ​​Vitória de Santo Antão in the southern state of Pernambuco, was robbed and fatally stabbed on March 26 while returning home from visiting a friend. A friend said her murderers mistook her for a cisgender (non-trans) woman. When the robbers found out that Wilka was a trans woman, they murdered her, the friend said.
Raina Aliev, November 2016, Karachaevo-Cherkessiya and Moscow, Russia
Raina Aliev, a Muslim transgender woman, was killed early this month, three days after marrying her husband. Her body was hacked to pieces. She left virtually unrecognizable. The murder reportedly took place after Aliev's father, Alimshaikh Aliev, called for his daughter's execution on a Russian TV station, referring to Raina Aliev as "him." "Let him be killed, I don't want to see him," Alimshaikh Aliev said. "Bring him here and kill him in front of my eyes." The specifics of the death and the motivation were under investigation. (Sources: Equal Eyes and Pink News)
Skye Mockabee, July 30, 2016, Cleveland, Ohio, United States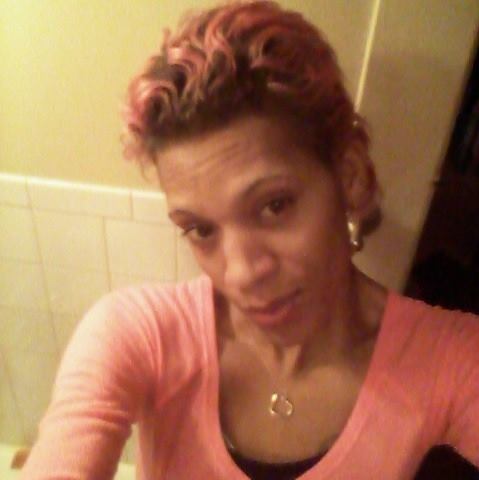 After Skye Mockabee, 26, was found dead in a parking lot in Cleveland Ohio, early on July 30, police and emergency medical personnel said that her injuries "were suspicious." She is the 17th transgender woman of color murdered in the United States this year. As with so many transgendered women, Skye was initially identified as a man and the "Cuyahoga County Medical Examiner's Office on Monday identified Mockabee by her birth name." Although authorities have not officially identified this as a hate crime, Skye's death "is a reminder for the LGBT community of the dangers they can face." (Sources: Cleveland.com, LGBTQNation, HRC.org)
49 victims of anti-LGBT massacre, June 12, 2016, Orlando, Florida, United States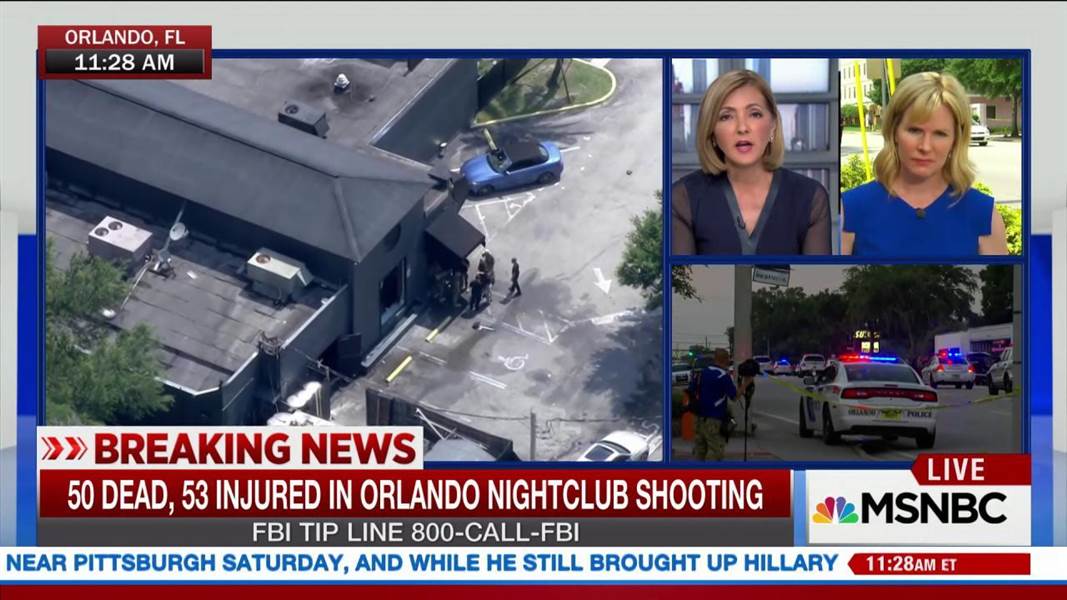 Forty-nine people were killed and some 50 others were wounded by a gunman  identified as Omar Mateen, who opened fire and took hostages at the Pulse gay nightclub in Orlando, Florida, early on June 12.  Shortly before the attack, Mateen called a 911 emergency line to declare his loyalty to the Islamic State (ISIS, ISIL, Daesh). Mateen's father said his son had been angered by the sight of two men kissing in Miami earlier this year; he thought that might be related to the shootings. These were the victims in the massacre:
Stanley Almodovar III, 23 years old
Amanda Alvear, 25 years old
Oscar A Aracena-Montero, 26 years old
Rodolfo Ayala-Ayala, 33 years old
Antonio Davon Brown, 29 years old
Darryl Roman Burt II, 29 years old
Angel L. Candelario-Padro, 28 years old
Juan Chevez-Martinez, 25 years old
Luis Daniel Conde, 39 years old
Cory James Connell, 21 years old
Tevin Eugene Crosby, 25 years old
Deonka Deidra Drayton, 32 years old
Simon Adrian Carrillo Fernandez, 31 years old
Leroy Valentin Fernandez, 25 years old
Mercedez Marisol Flores, 26 years old
Peter O. Gonzalez-Cruz, 22 years old
Juan Ramon Guerrero, 22 years old
Paul Terrell Henry, 41 years old
Frank Hernandez, 27 years old
Miguel Angel Honorato, 30 years old
Javier Jorge-Reyes, 40 years old
Jason Benjamin Josaphat, 19 years old
Eddie Jamoldroy Justice, 30 years old
Anthony Luis Laureanodisla, 25 years old
Christopher Andrew Leinonen, 32 years old
Alejandro Barrios Martinez, 21 years old
Brenda Lee Marquez McCool, 49 years old
Gilberto Ramon Silva Menendez, 25 years old
Kimberly Morris, 37 years old
Akyra Monet Murray, 18 years old
Luis Omar Ocasio-Capo, 20 years old
Geraldo A. Ortiz-Jimenez, 25 years old
Eric Ivan Ortiz-Rivera, 36 years old
Joel Rayon Paniagua, 32 years old
Jean Carlos Mendez Perez, 35 years old
Enrique L. Rios, Jr., 25 years old
Jean C. Nives Rodriguez, 27 years old
Xavier Emmanuel Serrano Rosado, 35 years old
Christopher Joseph Sanfeliz, 24 years old
Yilmary Rodriguez Solivan, 24 years old
Edward Sotomayor Jr., 34 years old
Shane Evan Tomlinson, 33 years old
Martin Benitez Torres, 33 years old
Jonathan Antonio Camuy Vega, 24 years old
Juan P. Rivera Velazquez, 37 years old
Luis S. Vielma, 22 years old
Franky Jimmy Dejesus Velazquez, 50 years old
Luis Daniel Wilson-Leon, 37 years old
Jerald Arthur Wright, 31 years old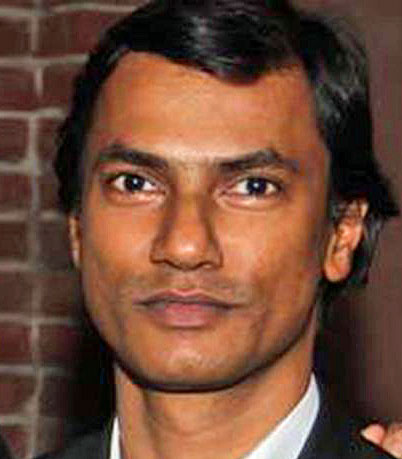 Xulhaz Mannan and Tonoy Mojumdar, April 25, 2016, Dhaka, Bangladesh

"A very brave man … a martyr." That is how one Bangladeshi activist described LGBT magazine editor and activist Xulhaz Mannan, who, along with friend and fellow activist Tonoy Mojumdar, was murdered April 25 by a group of five men who hacked them to death after breaking into their flat in Dhaka. Witnesses said the attackers, who were apparently Islamic militants, shouted 'Allahu Akbar' ('God is greatest') as they fled the scene. According to U.S. State Department spokesman John Kirby at the U.S. Embassy in Dhaka, Manna was "a courageous advocate for LGBTI rights – human rights, actually."  Sources include this blog,  FirstPost/Reuters,  Huffington Post, Dhaka Tribune, BBC and Al Jazeera.com.
Muhadh Ishmael, 17, Dec. 21, 2015, Malindi, Kenya
Muhadh Ishmael died Dec. 21 in Malindi District Hospital of injuries resulting from a brutal attack in Kenya. His assailants "drove him to a remote location, stripped him and drugged him. Then they cut off his penis." Muhadh was born intersex and had the audacity to identify as male when his family insisted he pretend to be female. After the death of Muhadh's parents, his uncle arranged for four men to abduct, drug and mutilate the intersex youth.
Zella Ziona, 21, Oct. 15, 2015, Gaithersburg, Maryland, U. S.A.
Yet another trans woman of color (the year's 21st trans woman killed in the United States, by some counts) was murdered in the United States on Oct. 16:  Zella Ziona, 21, was shot in an alley in Gaithersburg, Md., between two shopping centers. Police are not ruling out the possibility that the homicide could be a hate crime. They arrested a young man who had "some degree of friendship" with Ziona. As is often the case with many trans women who have been murdered, the first police report identified her as a man. Sources: Fusion.net,  Fox 5, Spectrum.suntimes.com.
Keisha Jenkins, Oct. 6, 2015, Philadelphia, Penn., U. S. A.
Keisha Jenkins was beaten by a gang of six men in the early hours of Oct. 6, 2015. They also shot her twice in the back. Keisha is the 20th or 21st trans woman murdered in the United States in 2015. She is also the 18th trans woman of color murdered. Authorities "are looking at the possibility that her gender identity may have played a role in her killing." Sources: Metro,   Inquisitr, Towle Road.com
Amancay Diana Sacayán, Oct. 13, 2015, Buenos Aires, Argentina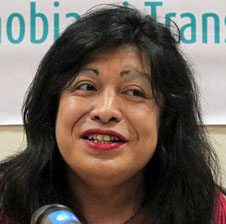 Prominent transgender rights campaigner Amancay Diana Sacayán was found stabbed to death in her apartment in Buenos Aires on Oct. 13, 2015. FALGBT (the Argentinian LGBT  Federation) said that her murder, along with those of two other trans women violently killed within the past month in Santa Fe and Santa Cruz, Argentina, demonstrate the effects of anti-LGBT discrimination and hatred.  These crimes show the importance of passing an anti-discrimination law, which is currently stalled in parliament, FALGBT said. "Unless this latest wave of murders is effectively investigated and those responsible taken to justice, a message will be sent that attacking trans women is actually OK," Amnesty International stated. Sacayán was a board member of ILGA, the International Lesbian, Gay, Bisexual, Trans and Intersex Association.  In 2012, she received new identity papers as a woman from President Cristina Fernandez de Kircher, after Argentina became the first country in the world to allow people to change their official gender without approval from a doctor or a judge.
Amber Munroe, 20, Aug. 8, 2015. Detroit, Michigan, U.S.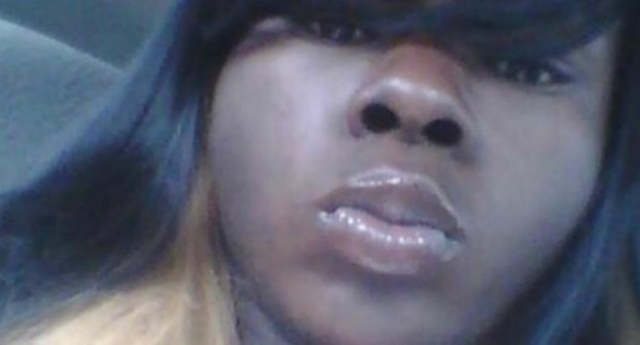 Yet another transgender woman of color was murdered in the United States, bringing the year's total of killings to twelve — a number considered "a conservative estimate." Amber Monroe, 20, died in the early hours of Saturday, August 8, 2015, from a gunshot wound. She was described as a "really bubbly, extroverted kind of girl" and "a very kind and sweet girl, not hardened by the streets," though reportedly engaged in sex work. Although police are not calling this murder a hate crime, the circumstances seem suspicious. As Ahya Simone, a transgender woman from Detroit who knew Monroe, commented, "trans women of color are disproportionately affected by violence."  As the number of trans women murdered in the U.S. keeps rising, especially those of trans women of color, action taken to protect these women is necessary. Sources: Detroit Free Press, Fox 2 Detroit.com, The Guardian.com,  Detroit News, Fusion.net.
Shira Banki, 16, Aug. 2, 2015, Jerusalem, Israel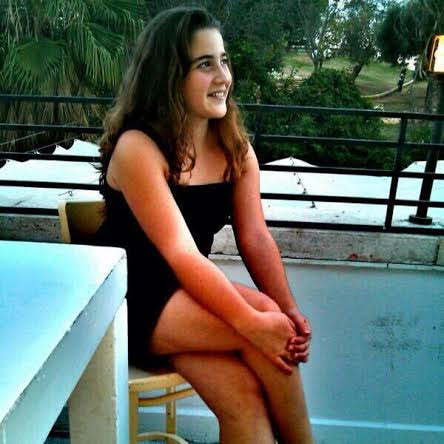 Shira Banki was one of six Pride Parade participants stabbed by an ultra-Orthodox Jew on July 29 in Jerusalem. On Aug. 2, she succumbed to the wounds she sustained in the attack. Her murderer,  Yishai Schlissel, had been released three weeks previously after being sentenced to 12 years in prison and serving 10 for a similar attack at the 2005 Pride Parade. He claimed that his murderous violence was designed to fulfill the imagined "obligation of every Jew to keep his soul from punishment and stop this giant desecration of God's name."  Sources: Pink News, AP, Times of Israel.
India Clarke, 25, July 21, 2015, Tampa Bay, Florida, U.S.
25-year-old India Clarke is the 10th trans woman of color to be murdered in 2015 in the U.S.A. Her body was found "in a grassy area near a playground in Tampa Bay, Fla. Hillsborough Sheriff's detectives say she died of blunt force trauma, and are investigating her death as murder.  The victim's father believes India's death may have been motivated by hate, although police are not investigating it as a hate crime. Sources: Huffington Post, WTSP.com, TampaBay.com,  The Advocate
Francela Méndez,  29, Sonsonate, El Salvador, May 31, 2015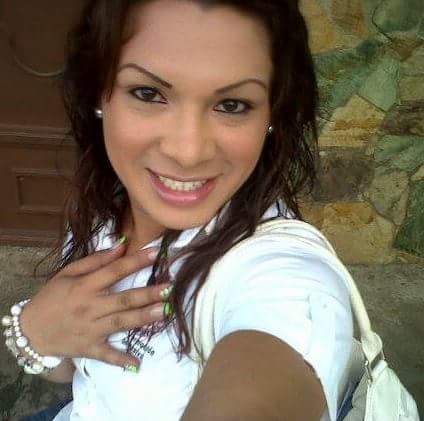 Transgender human rights activist Francela Méndez was murdered on May 31, 2015, two years to the day after the killing of Tanya Vásquez, her fellow human rights defender and member of the transgender community. Sadly, El Salvadorian police are "attempting to link (her murder) to drug trafficking" rather than investigate it as a hate crime," says Front Line Defenders. Her friend, Consuela Flores Martínez, whom she was visiting, was murdered with her by a group of unknown assailants. The murders are typical of what LGBTI people face in El Salvador. According to David Morales, the country's Attorney General for the Defense of Human Rights, "The LGBTI population is victimized by discrimination, rejection and intolerance that can be seen in grave violations of their human rights." The Inter-American Commission on Human Rights has called on Morales to investigate whether Rodríguez's murder was related to her work as an activist or to her transgender identity.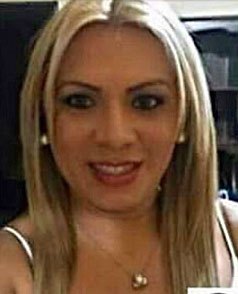 The commission also called on the Salvadoran government to acknowledge the country's epidemic of transphobic violence (7 to 10 murders so far this year) and to provide increased protection for LGBT people. Karla Guevara of El Salvador's Colectivo Alejandria, of which Mendez was also a member, told AFP: "The LGBTI community's rights are vulnerable because here nobody investigates anything in the face of acts of hate and discrimination." Sources: Journalist William Nicholas Gomes, TelesurTV, El Salvador Noticias, Front Line Defenders, The Advocate, Gay Star News and the Washington Blade.
Cameron Langrell, Racine, Wisconsin, USA, May 1, 2015
Wisconsin teenager Cameron Langrell wasn't murdered, but took her own life as a result of severe bullying at her high school. The Advocate reported, "The artistic freshman had faced incessant bullying at Horlick High School, family and friends told Racine's Journal Times." According to her mother she "apparently faced much teasing for appearing "feminine." Jamie Olender (Cameron's mother) called for schools to provide bullying prevention, because lives are at stake.  Sources: Journal Times, Gay Star News, New Now Next, The Advocate.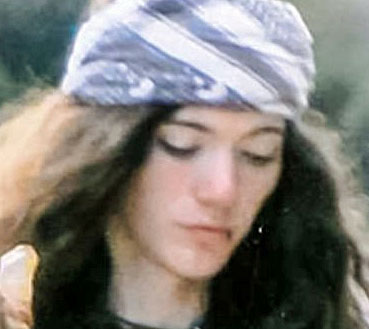 Bri Golec, 22, Akron, Ohio, United States, Feb. 13, 2015
The headline reads, "Father Stabs His Trans Child to Death, Tells Police It Was a Cult." According to news reports, Kevin Golec stabbed Bri Golec during an argument and then tried to blame the LGBT trans support group Bri had once been a part of, referring to them as a cult. It's a disturbing case of domestic violence where a parent's lack of understanding of his child's true gender is taken to the furthest extreme of violence: murder. Kevin Golec was charged with murder and felony domestic violence. Sources: Jezebel, Daily Mail,  N.Y. Daily News,  Planet Transgender.
Jennifer Laude, 26, Olongapo, Philippines, October 11, 2014
Jennifer Laude was murdered for being a transgender woman. She had checked into a motel with U.S. Marine Pfc. Joseph Scott Pemberton, a man she had just met in a disco who was unaware that Jennifer was transgendered. When he returned to his ship Pemberton was quoted as having said, "I think I killed a he/she."  How he killed her is horrendous. Cause of death was by asphyxiation and drowning. She was found with her head shoved into a toilet bowl. (Sources: CTV News, Time)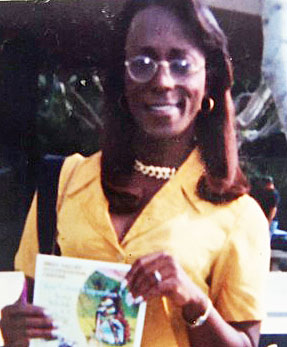 Aniya Parker, 47, Hollywood, Los Angeles, United States, Oct. 2, 2014
Trans woman Aniya Parker was shot in the head at 2:30 a.m. in Hollywood in what police claim was a "robbery gone bad."  According to Christopher Argyros, manager of the LA LGBT Center Anti-Violence Project, the surveillance video that captured the murder suggests it was a hate crime. "When attackers learn their victim is transgendered the violence escalates," Argyros noted.  The murderers left Parker's purse behind. Why would robbers do that? (Sources: LA Weekly, Huffington Post.)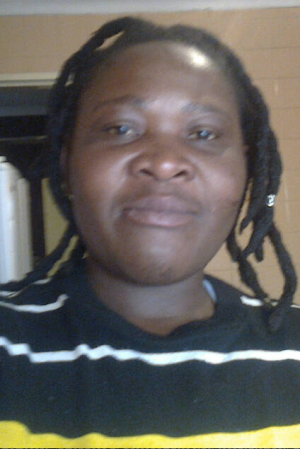 Thembelihle 'Lihle' Sokhela, 28, Sept. 14, 2014, Daveyton, South Africa
Thabo Molefe, 45, is scheduled to go on trial July 27 for the hate-crime murder of his neighbor, Thembelihle 'Lihle' Sokhela, 28, a lesbian who was suffocated, battered and possibly raped on Sept. 14, 2014, in Daveyton, near Johannesberg, South Africa. Molefe reportedly was on parole after being released from prison for another rape and murder. After Sokhela's body was discovered wrapped in a blanket behind Molefe's bed, he turned himself in to police. Sources: Mamba Online, O-blog-dee, Iranti-org, Inkanyiso.org
F.I., 27, in Hatay, Turkey, Nov. 17, 2013  LGBT community members in Turkey accuse police of failing to conduct a serious investigation of the Nov. 17 murder of a 27-year-old man from Antakya, Turkey, identified as F.I., who was found choked to death with his head smashed, his hands cuffed, feet tied and head covered with a sack at a house where three Syrian men lived in the İskenderun district of Hatay, Turkey. Members of the LGBT community believe his murder was a homophobic crime. They said F.I. was last seen heading out for a rendezvous with a Syrian man, and that the police joked about F.I.'s text messages and released the three men without recording their names.
Paulo Henrique Alves, 44, in Ibatiba, Brazil, Oct. 15, 2013.  Police investigated the death of veterinarian Paulo Henrique Ribeiro Alves as a hate crime motivated by homophobia, although that motive had not been proven. Alves was burned alive on the side of a highway in Ibatiba.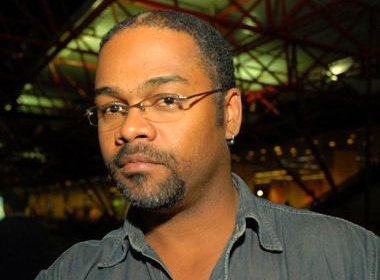 Nivacil Dias de Godoy, 55, known as Zeca, in Salvador, Brazil, Sept. 20, 2013. The local crime lab suggested that Zeca committed suicide, because he was depressed and had recently received word that a former lover was getting married.  But the cause of death was stabbing — with a piece of wood inside a condom that pierced the victim through his anus. Such a death is an unlikely method of committing suicide, the organization Grupo Gay da Bahia noted, and much more likely to be used in a hate crime.
Islan Nettles, 21, New York, Aug. 17, 2013.  A transgender woman, Nettles was attacked Aug. 17 by a group of men taunting her with homophobic slurs.  They knocked her to the ground and beat her until she was unconscious. She went into a coma and died five days later.
Pedro Araujo, 52, Cuiabá, Brazil, Aug. 5, 2013.  Hours before he was killed, Pedro Araujo protested online against violence and attacks on homosexuals. He posted three photos of young people who had been beaten and commented, "These young people were beaten just for being gay. Say no to homophobia."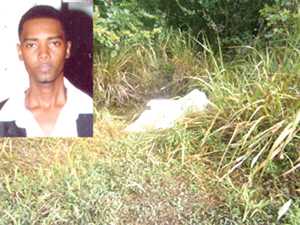 Delon Melville, 26, of  Mocha/Arcadia, East Bank Demerara, Guyana. The partly decomposed body of Delon Melville, 26, was found Aug. 2 in a clump of bushes. He had received death threats and was often taunted for "effeminate behavior." Witnesses were reportedly too frightened to talk to police.
Renato Batista Mendes, 31, Picanço, Guarulhos, São Paulo, Brazil, Aug. 2, 2013. Renato Batista Mendes, a transgender person known as the transvestite "Thalia," was found dead at home, amid signs of a struggle, covered in blood with scissors embedded in the genitals.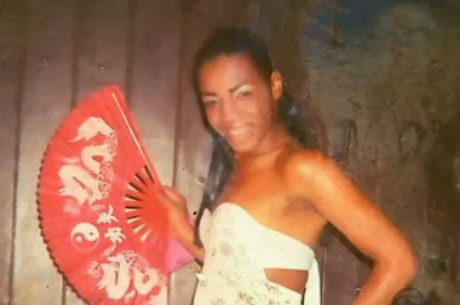 Rafael da Silva Tavares, 21, Rio de Janeiro, Brazil, July 31, 2013. Transvestite is found dead, shot six times; police investigate homophobic motivation. "According to relatives of the victim, Rafael had no enemies and his sexuality has always been respected by family and friends."
Unnamed victim, Kenya, July 17, 2013.  Gay men hacked with machetes and murdered in wave of hate crimes in Kenya: One man dies from attacks. Group points to fallout from discredited study on gays and blames religious extremists for whipping up hatred.
Eric Lembembe, Cameroon, murdered in his apartment July 13 or 14, 2013; his body was found July 15, 2013. Lembembe was the executive director the anti-AIDS pro-LGBT-rights group Camfaids and a journalist who often wrote for this blog.
Extensive coverage of Lembembe's murder is here:
Related articles