An attempt to reinstate Belize's anti-sodomy law is "effectively over," says LGBT rights activist Maurice Tomlinson.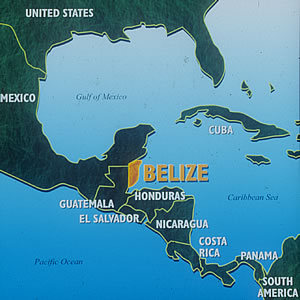 He congratulated Belize activist Caleb Orozco, lawyer Lisa Shoman and their team for the achievement.
"This is victory shared by all the Caribbean!" Tomlinson said.
Tomlinson was responding to the fact that the Catholic Church in Belize last week pulled out of the appeal of the 2016 decision by the Belize Supreme Court to overturn the country's prohibition against consensual anal sex (Section 53 of the Criminal Code).
Orozco was optimistic, but more guarded about the move. He is executive director of the United Belize Advocacy Movement (UNIBAM), which works for LGBT rights and health.
"It helped that the Catholic Church has withdrawn as interested party and in their desire to appeal the whole decision," he wrote on Facebook. "Here is to hoping that the state will withdraw its appeal."
News7 Belize reported the news. That report is below, with corrections from the legal team challenging the law:
"The Catholic Church in Belize has pulled out of the appeal of the Section 53 case. You'll remember it as the landmark decision from Justice Kenneth Benjamin which legalized gay sex between consenting adults. [The decision actually legalized any form of anal sex between two consenting adults, not just "gay sex."] …

"Take notice that the Roman Catholic Church, the Appellant in Civil Appeal Number 31… hereby wholly withdraws its appeal against the Respondent in the … appeal," [the church stated.]
We're unsure of the exact impact of the Church's withdrawal from the appeal, since the Appellant is usually the litigating party which prosecutes a case. There is, strictly speaking, no longer an appellant. Caleb Orozco, who won the Section 53 judgment is a respondent, and so is the Government.
The Interested Parties, who can make arguments in the case includes, UNIBAM, the Commonwealth Lawyers Association, the Human Dignity Trust, and the International Commission of Jurists. The documents say that the Anglican Church and the Belize Evangelical Association of Churches are also listed as interested parties. You'll remember that the Anglican Church indicated early that they won't participate in the appeal. …"
Related articles: