A large association of evangelical Christians in Zambia has declared that it's sinful to stigmatize transgender and intersex people.
The Zambian Observer news website reported:
Church stands up to defend the intersex community in Zambia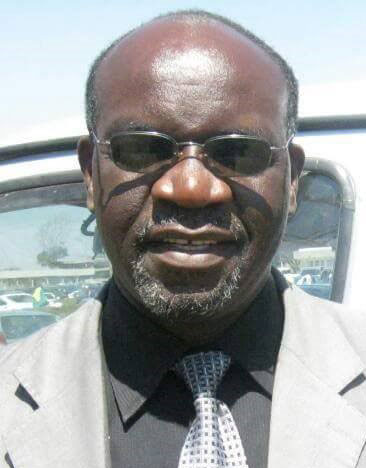 The rejection and suffering of Zambia's intersex and transgender communities must end, and anyone who stigmatises them is a sinner, says Evangelical Fellowship of Zambia (EFZ) Chairperson Bishop Paul Mususu.
EFZ is one of the largest mother bodies of Christian denominations, churches, mission agencies, and individuals in Zambia, with more than 225 registered affiliates.
Bishop Mususu added that churches should rise up to defend the plight of intersex people because they are created by God, and there is nothing criminal about their existence.
"I want to propose the recognition of a third sex in Zambia. Let intersex be included on all documents, starting with birth certificates, to avoid subjecting the intersex community to so many procedures, discrimination, shame, and emotional torture," Bishop Mususu said.
The United Nations describes intersex as being born with sex characteristics (including genitals, gonads and chromosome patterns) that do not fit typical binary notions of male or female bodies.
This is the first time the Evangelical Fellowship of Zambia has openly supported intersex and transgender people, having previously demonised both communities.
Bishop Mususu has appealed to the government to quickly establish a legal framework that would protect and allow intersex people to enjoy the full benefits of citizenship.
He said the Christian Church, as the representative of God, should embrace and fight for marginalised groups and urged parents and members of society not to discriminate against intersex people because they are innocent.
"To all the intersex and other marginalised groups, don't hide and die in the corner. Come to the church and we shall receive you well and fight your battle for you. God loves you, this is your land, and you should be free," he said.
Bishop Mususu's inclusive message came in response to the cries of Joshua Jere, a 23-year-old intersex Lusaka resident who was disowned by family for transitioning from the assigned birth sex of female to male.
Jere, who was born with male and female sex organs but was assigned female at birth, identifies as a transgender man and says he faces daily discrimination.
Despite obtaining a graduate degree in Business Administration from Copperbelt University in 2011, Jere has failed to find a job in Zambia. His legal documents still identify him as female despite his gender identity and masculine gender expression.
"I was born female and was brought up as a girl, but problems started when I reached the maturing age," Jere said. "I started developing more male features than female, and from that time I realised that I was feeling more of being male and not female, and I started feeling very bad when I was addressed as female."
Jere describes Zambia as a difficult country to live in for intersex people because of strict laws, social stigma, and religious discrimination. The late President Frederick Chiluba declared Zambia a Christian nation in 1991, and approximately 87 percent of the population identifies as such.
After being disowned by his parents in Ndola, Zambia's third largest city, Jere now works as a salesman in a small shop in Lusaka earning 200 Zambian Kwacha (about $20) per month, less than a quarter of what he must pay for rent.
"I have been trying to change my sex on legal documents so that I can get a job but have failed and have tried to look for jobs with the current state of my credentials, but I am highly discriminated against just by entering the interviewing room," Jere said, starting to cry.
Senior Chief Mumena, a traditional leader in Solwezi, North-Western Province, has called for traditional leaders countrywide to support, protect, and defend Zambia's intersex community.
Chief Mumena is former chair of Zambia's House of Chiefs, which advises the government on traditional and customary matters. He has called on government hospitals to provide intersex people free necessary medical services.
"If an intersex person requires undergoing a surgery to realign some parts of their bodies, government hospitals should provide such services for free," the outspoken traditional leader said.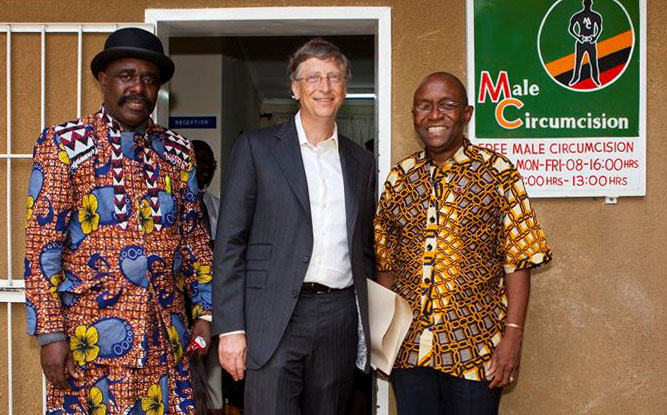 Zambia lacks reliable data about its intersex population. Global studies have estimated between 1 in 50 and 1 in 2,000 people are born with sex variations that do not fit the typical definitions for male or female bodies. This wide estimate range is due to different definitions of the intersex spectrum.
Chief Mumena, who has pledged to be an ambassador for intersex people and other minority groups, said greater community awareness is necessary to end stigma and discrimination.
Till now, it was considered as a taboo for traditional leaders to talk about sexual issues in Zambia.
He appealed to the Ministry of Justice to consider laws that would allow intersex people to easily change their names and sex.
The Zambia Network of Religious Leaders Living with or personally affected by HIV and AIDS (ZANERELA), the primary organisation attending to the needs of intersex people in the country, says ZANERELA has been confronted several times for allegedly speaking for the rights of Intersex people in Zambia.
ZANERELA National Coordinator Gershom Kapalaula said religion has many implications for politics and science, and that he has seen many rumours, misconceptions, and lies about intersex people, which prompted his organisation to gather facts on the matter.
"I have realised that there is a lot of misinformation around this group, and people don't know the biological causes of a person to be born intersex," Kapalaula explained.
He added that society acts unfairly towards intersex people and that there is a lot of injustice perpetrated against them. This discrimination sometimes results in suicide attempts or substance abuse.
Zambia's Ministry of Justice has acknowledged the need to devise a legal framework that would grant dignity to the intersex community.
Ministry of Justice spokesperson for legal affairs Andrew Nkunika explained that current laws only allow people to change their names, not their sex, but a recent court decision could change this policy.
On 8 November 2017, the High Court of Zambia passed a judgment allowing plaintiff Hellen Sindaba, an intersex Lusaka resident, to become Rick Sindaba Nkuba.
High Court Judge Betty Majula Mung'omba also ordered the Registrar General of Births and Deaths to change Sindaba's birth records from female to male and ordered the Examination Council of Zambia, in conjunction with various schools Sindaba attended, to update all certificates with Sindaba's new name and sex.
Nkunika said intersex is one of the human rights issues his ministry is currently working on and pledged that his team will consider taking reforms seriously, adding that it is important for the law to be dynamic and adapt to various situations as they arise.
University of Zambia, School of Nursing Sciences Assistant Dean Patricia Katowa Mukwato, says intersex people are normal just like others.
Dr. Mukwato said being intersex does not mean being physically or intellectually impaired explaining that the growth of the intersex is just as normal as for every ordinary person.
She said such variations may just involve genital ambiguity and combination of chromosomal genotypes and sexual phenotypes other than XY-male and XX-female.
Related articles: