LGBTI in Cameroon: Soldiers attack, kill 1, injure 3
One gay man was killed and three others were critically wounded when soldiers attacked a Garoua nightclub on Jan. 9  in retribution for the theft of a mobile phone there.

By Jacks Oke

Garoua, a city located in the Muslim region of northern Cameroon, is as homophobic as it is important for the country's fight against Boko Haram insurgents.
"No pity is done to homosexuals in this part of the country. To come out is to dig one's own grave," says a representative of the Garoua Youth Solidarity Association (AJSG), an organization that has been working for LGBTI people's rights for more than five years.
The AJSG's headquarter is in the area, as is a base of Cameroon's elite military Rapid Intervention Battalion (BIR).
In Garoua, a nightclub known as "Le Populaire" is the meeting point for LGBTI people who have been rejected both by their families and by the general population.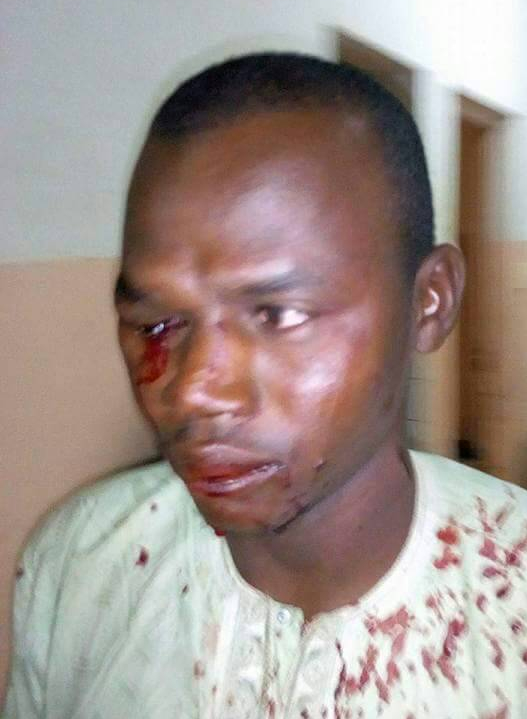 At about 8 p.m. on Jan. 9, 2018,  a BIR soldier was assaulted in the area of the "Le Populaire" nightclub. In the incident, he lost his mobile phone and believed that it had been stolen. He promptly reported the theft to his colleagues. Together they decided to raid the nightclub to get revenge for the theft.

Upon arrival there, they headed into the bar and they started furiously beating everyone without exception.

The soldiers spotted a discreet table in the back where four gay men were sitting. That table became their target.
Almost immediately after the soldiers reached the table, one of the gay men, Hassan Mouktar was lying on the floor writhing in pain.
The other three were seriously injured. One of them lost his eye in the attack.
The soldiers fled and the four gay men were taken to the hospital. Mouktar died in a hospital corridor. The three men were put into intensive care and are still there.
The attack was reported to law enforcement officials, the National Commission for Human Rights and Freedoms (NCHRF), and traditional leaders, but no legal action was taken against the soldiers.
The victim's family does not want the case to be pursued. His mother claims that her son's death was simply the will of Allah.
Jacks Oke, the author of this article, is an activist for LGBTI rights in Cameroon who writes under a pseudonym.
Related articles:
4 rooms shelter LGBTI abuse victims in Cameroon (January 2018, 76crimes.com)
Cameroon's abusive 2017, hopes for 2018  (January 2018, 76crimes.com)
Cameroon: Two women arrested for walking together(December 2017, 76crimes.com)
Cameroon: Homophobic attacks disguised as burglary (October 2016, 76crimes.com)
LGBTI activists challenge Cameroon police harassment (April 2016, 76crimes.com)
One arrest, one scam, one threat in Cameroon (February 2016, 76crimes.com)
Another attack on a Cameroon activist; a plea for help (July 2015, 76crimes.com)
Cameroon: Life of a gay activist turns to drama (April 2015, 76crimes.com)
Cameroon: Human rights plea provokes death threat (March 2015, 76crimes.com)
Quick response to new anti-gay persecution in Cameroon (October 2014, 76crimes.com)
This blog's archive of articles about Cameroon.