One arrest, one scam, one threat in Cameroon
In the capital of Cameroon, LGBT people were victims of three cases of human rights violations and violence in January, the Cameroonian LGBTI rights organization Camfaids reports.
The details of the three incidents were reported in the monthly publication "Hope of Life" by Camfaids (the Cameroonian Foundation for Aids), which campaigns in Yaoundé for recognition of the human rights of LGBTI people and against HIV / Aids. This is the latest Camfaids report, in a free translation into English: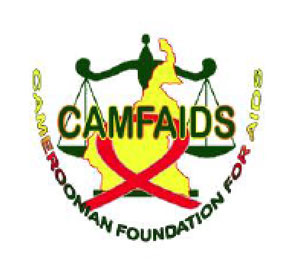 In this new year of 2016, the LGBT community in Cameroon offers you our  best wishes even while we protest once again the violence and abuse that we suffer.
We are seeing new strategies for preventing further abuses and violence in the new year, which include a rigorous denunciations and a determination to do what is necessary to protect LGBT people in this nation.
We thought we had left behind anti-LGBT abuses and violence in 2015. But no! They are still present in our lives. The fight is far from over.
In January 2016, we have recorded three cases of violence and
violations against LGBT people.
One arrest — Jan. 2, 2016

Jonas K., age 26, a well-known cross-dresser, was assaulted by two thugs at  Camp Sonel Essos. During the course of the incident, a police patrol passed by and seized the two assailants, who defended themselves by accusing Jonas K of homosexuality. As a result, Jonas K. was arrested. If not for the intervention of Camfaids, Jonas K. would have ended up in prison.
A scam
Hervé, a 40-year-old lawyer who lives in Nkolndongo, was the victim of a scam perpetrated by Mbakop G. and Cyrille POGMONI. They accused Hervé  of having had sex with Cyrille, who later fell ill, and demanded from him 52,000 CFA francs [€ 80 or US $ 87] for medical expenses.  Proclaiming his innocence, Hervé refused. The two men then called him "a dirty faggot, a seducer of boys, a homosexual."
At these words, Hervé felt unsafe, so he turned to police for help. Hervé ended up having to pay 100,000 CFA francs [€152 or US $168] to rid himself of the  problem.

Threat — Jan. 24
On Jan. 24, Guy R., a young homosexual, exchanged messages with a new acquaintance named Alain, whom he had met on a social network, and met him at Guy's home. Alain began making threats ("You are homosexual, which  is forbidden. I'm taking you to the police."). Alain also forced Guy to show his identity card. Guy appealed for help from Camfaids and the situation was resolved. Steps have been taken to assure Guy's safety.
That's how 2016 began for LGBT people in Cameroon. We can be thankful for the support, dedication and dynamism of Camfaids in working to protect LGBT rights and to improve the environment of Cameroonian society.
— Jean Jacques DISSOKE, legal coordinator for Camfaids
Related articles