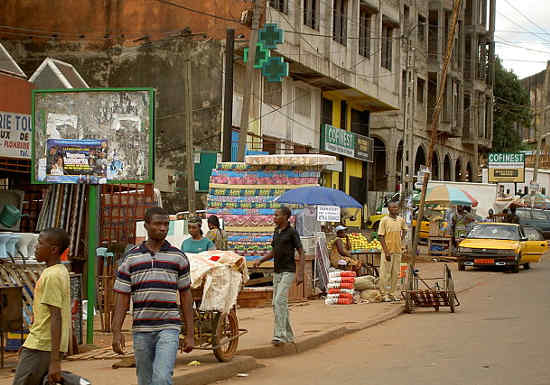 By Jacks Oke
On November 19, 2017, in an act of homophobia — or perhaps jealousy – a resident of the Essos district in Yaoundé, Cameroon, launched an attack on a companion of his homosexual neighbor.
The incident occurred on a Sunday around 6 p.m. after a church service.
Ekamofok (a pseudonym, as are all the names in this article), a shy 18-year-old homosexual, had come out to his family a few months earlier. Fortunately for him, his family remained supportive of him and accepted his friends, so he remains an acceptable member of the family at the family home in Essos. He also enjoyed cordial relationships with the neighborhood, including the friendship of a man named Epapara, whom he considered to be almost an elder brother.
Despite this apparent friendship, Epapara frequently made very homophobic comments. He also warned Ekomofok that he would not tolerate Ekamofok's friends, no matter their gender or sexual orientation.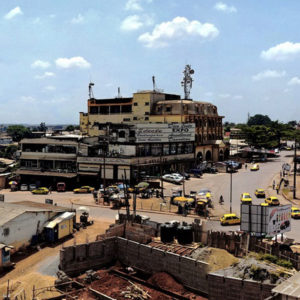 True to his word, Epapara often criticized Ekamofok when he saw him accompanied by either a girl or a boy.
On Nov. 19, after a church service that Ekamofok and his boyfriend Amaneuh attended, the pair decided to spend the evening at Ekamofok's family home. They had forgotten Epapara's warnings, but he had not. When they arrived home, the neighbor, seeing them engrossed in conversation, came out of his house with a finely sharpened machete.
He began shouting: "Faggot!" "Child of the Devil" and other abuse. Amaneuh, with Epapara in pursuit, waving his machete. Amaneuh escaped unscathed. Eventually, with the help of other neighbors and Ekamofok's parents, Epapara was calmed down and brought to his senses.
Surprisingly, his behavior toward Ekamofok did not change. He did not harass him. He acted as if he were Ekamofok's protector.
The incident deserves some analysis.

In general, in Cameroon, what has happened to respect for individual rights, freedom and human dignity?
In the specific incident, did Epapara act out of homophobia, out of jealousy, or a mixture of the two? Since jealousy is derived from love, is it natural to want to murder the spouse of someone you fall in love with? Stanislas de Boufflers had something to say on this subject in his book Thoughts and Fragments:
"Jealousy is the sister of love, as the devil is the brother of angels."
Jacks Oke, the author of this article, is an activist for LGBTI rights in Cameroon who writes under a pseudonym.
Related articles: