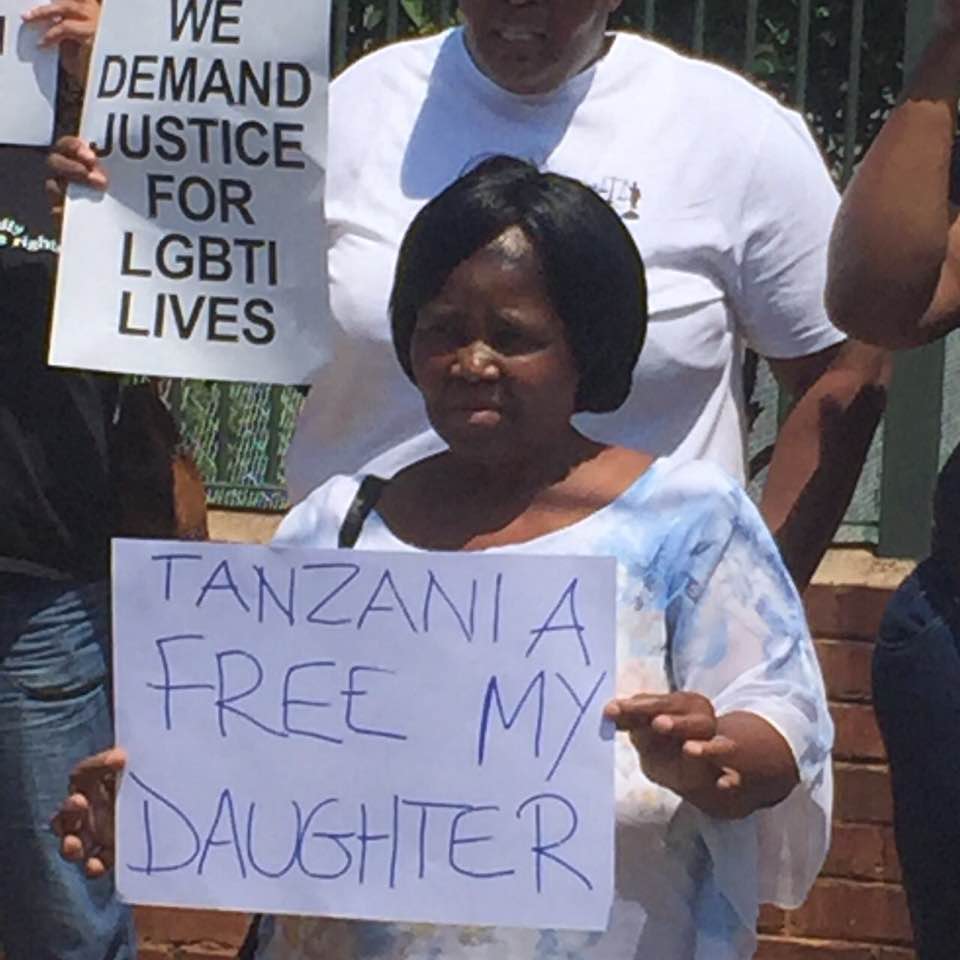 Tanzania is facing widespread protests over the arrest and ongoing detention of a dozen lawyers and activists supporting health care services for HIV-positive Tanzanians. They have been charged with no crime, but are accused of "promoting homosexuality" when they met to discuss a planned lawsuit seeking to restore anti-AIDS programs for LGBTI people.
As part of an ongoing anti-homosexuality crackdown, Tanzanian police on Oct. 17 arrested 12 or 13 people in the midst of consultations about the lawsuit. Those arrested included Sibongile Ndashe, executive director of  South Africa-based Initiative for Strategic Litigation in Africa (ISLA), and John Kashiha, director of Tanzania-based Community Health Services and Advocacy (CHESA).
All 12 (according to police) or 13 (according to activists) were granted bail, but it was revoked without explanation on Oct. 20 and the group has been detained without charges ever since. Police stated that they were starting a new investigation.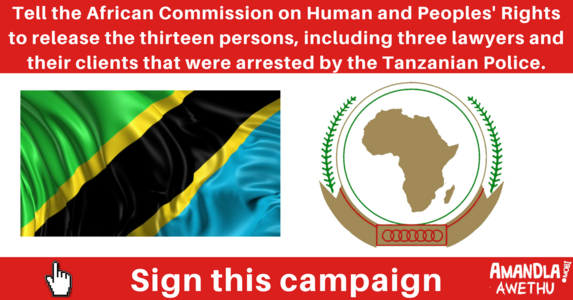 Protests have included:
This is the excerpt from the essay "In the name of ujamaa, let the 13 human rights activists return to their families,"  written by Allan Maleche, executive director of the Kenya Legal & Ethical Issues Network on HIV and AIDS (KELIN):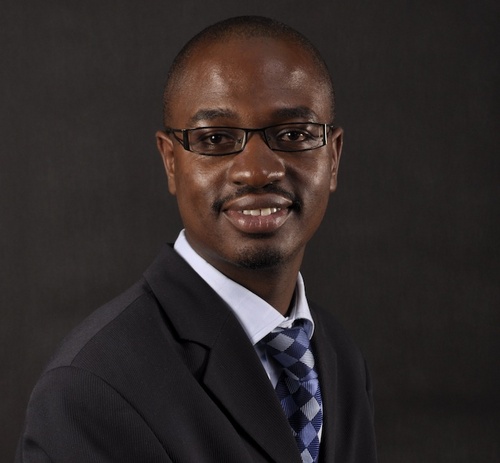 … The political concept of ujamaa – coined by Tanzania's first President Julius Nyerere – encapsulates social, economic and moral ideals of self-reliance that resonate today with President Magufuli and millions of people in Tanzania, and across Africa. The reform agenda embraced by President Magufuli to rid his country of corruption and cronyism and to obtain a fairer deal for Tanzania's natural resources is legitimate and laudable.
However, the flip side to these reform efforts has been a deteriorating human rights situation, marked by a crackdown on political and social dissent. Newspapers have been closed down, opposition leaders harassed and physically attacked, and lawyers intimidated. Easy scapegoats have been found in LGBT people, sex workers and people who use drugs. Through a combination of moralist discourse and politically expedient "Africanism", these populations have become the focus of intense harassment and negative media campaign instigated or supported by government officials.
Ultimately, such targeting of a segment of Tanzania's population violates the core value of Nyerere's vision of ujaama that "people care for each other's welfare".
Sibongile, her two colleagues and their clients – all currently in detention – cared for the welfare and health of others. They wanted to bring their concerns and those of the people they care about to the courts of Tanzania for consideration and for a fair determination. In doing so, they were not promoting homosexuality. They were only challenging the blanket denial of health services and commodities that is contrary to the right to health, and that puts people at increased risk of HIV and other sexually transmitted infections, whether they are men or women, gay or straight.

The place of these clients and lawyers is not in jail, but with their families and communities. By keeping them in detention, President Magufuli's administration is not advancing ujaama: rather, it is breaking familyhood.
This is an excerpt from the Pan African Lawyers' Union letter asking lawyers in Tanzania to intervene:
Re: Arrest and incarceration, without charges proffered or offences disclosed, of 12 lawyers and human rights activists
On the said Friday 20th October 2017, they were rearrested and have been held at the Police Station since then, with the following unfortunate conditions: –
1.      The Police have not told them on what offence they have been held or the reasons for their continued incarceration
2.      They have not been charged in a Court of law till the moment of writing this email
3.      They have been denied Police Bail till the moment of writing this email
…
There is no criminal offence of 'promoting homosexuality.' More importantly, we see no plausible way of ascribing the advocate-client consultation that was taking place, or even a workshop on LGBTI (Lesbian, Gay, Bisexual, Transgender and Intersex) issues, as crimes under the said law.
We have been informed that the South African High Commission in Dar es Salaam has tried to intervene in the matter, but without success.
We are aware that their lawyers on record, Messrs Benedict Ishabakaki and Jebra Kambole (copied in this email) have tried without success to secure Police Bail from the relevant authorities. They have also filed a Habeas Corpus Application in the High Court at Dar es Salaam today, but were unable to secure audience before a Judge.
The Law Society of South Africa (LSSA) has contacted PALU and fervently requested us to make all relevant interventions in this matter, especially in respect of their two members aforementioned.
We now seek the intervention of the Tanganyika Law Society (TLS). We request that you consider the following, although we do not limit you in terms of any interventions that you may consider appropriate in the circumstances: –
1.      Intervene directly with the Honourable Attorney General to secure the early unconditional release of the 12 persons or that they are promptly brought to a court of law and charged with offences known to the laws of the United Republic of Tanzania;
2.      Intervene directly with the Inspector General of Police, or his officers, to ensure the early release of the 12 persons, either unconditionally or on Police Bail;
3.      Assist the Counsel on record to obtain audience on the Habeas Corpus Application in the High Court at Dar es Salaam;
4.      Appoint Counsel, preferably acting pro bono, to hold a Watching Brief for the Pan African Lawyers Union (PALU) and the Law Society of South Africa (LSSA) in any court proceedings arising from this matter, including, but not limited to, the Habeas Corpus Application;
5.      Take any other measures that you deem fit and appropriate in the circumstances.
Related articles: