Tanzania: Trans man, wife arrested on gay-sex charges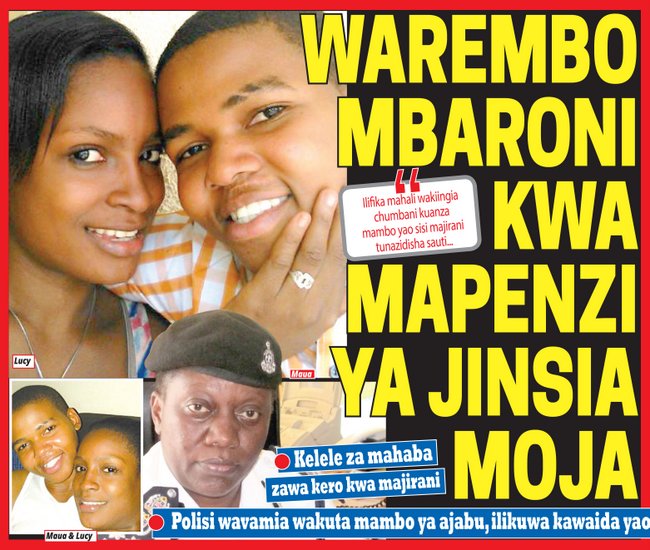 Police in Tanzania have arrested a trans man and his female partner on suspicion of violating the Tanzanian law against same-sex intimacy.
News of the Jan. 12 arrest, and the couple's photos, were splashed across the pages of  Uwazi, a local Swahili-language newspaper published by Global Publishers with the headline "Beautiful girls arrested for homosexuality."
Trans man Maua Sadick, 24, and his partner/wife Lucy Fred, 23, were detained for two days after their arrest near Dar es Salaam city. The arrests came after their neighbors told police that they suspected the two people were married and in a same-sex relationship.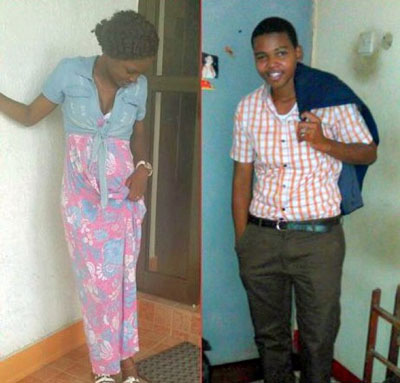 Sadick and Fred are currently awaiting the outcome of a police investigation that will determine whether the case is referred for prosecution, a local LGBTI rights activist reported.
Mary Nzuki (shown in the photo above), a regional police commander for the Ilala region, where Sadick and Fred were arrested, is quoted in the Uwazi article as saying that she arrested the couple and that investigation is still in process.
In recent years, there have been some arrests, but no prosecutions, in Tanzania for alleged violations of the law against "carnal knowledge of any person against the order of nature."   On paper, that law provides for violators to be  imprisoned for 20 years to life.
In addition to the law about sex "against the order of nature," Tanzanian courts also consider anal sex and attempted anal sex, no matter by whom, to be an indecent act that is punishable by up to five years in prison.
A law in Zanzibar, a semi-autonomous Tanzanian island, provides for up to five years in prison and a fine of 500,000 shillings (about US $330) for  women caught having sex with another woman.
Another law in Zanzibar calls for up to seven years in prison for anyone who:
Enters or arranges a union, whether amounting to same-sex marriage or same-sex relationship, with a person of the same sex;
Celebrates a union with another person of the same sex, whether amounting to marriage or not; or
Lives as husband and wife with another person of the same sex.
Tanzanian human rights activists are seeking the repeal of all those laws.
Related articles