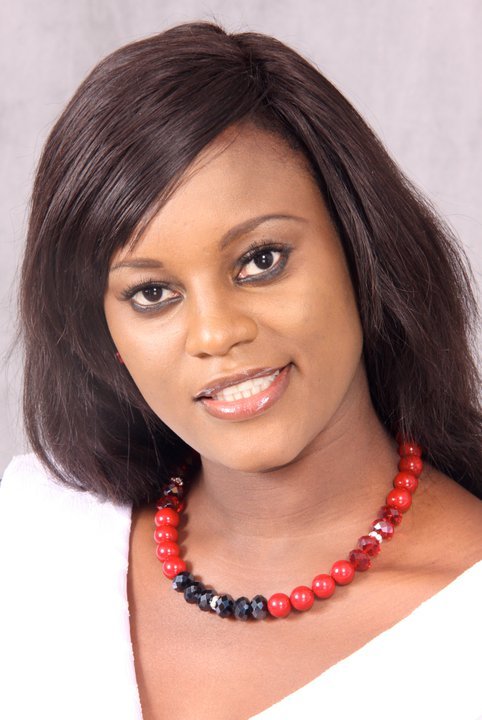 FatuRadio reported yesterday the details of how the regime of Gambian dictator Yahya Jammeh last year began putting into action his longtime threats of violence against LGBTI people. Below are modestly edited excerpts from the FatuRadio article in which three Gambian citizens tell of the torture and inhumane confinement they endured after their arrests on homosexuality charges last November. Each of them has now been released.
FatuRadio is run by Fatou Camara, Jammeh's former press secretary, who fled to the U.S. in 2013 after Gambian authorities accused her of seeking to undermine the government.
Institutionalized Cruelty Against The LGBT Community in The Gambia — Ex-Prisoners Detail Brutal Experience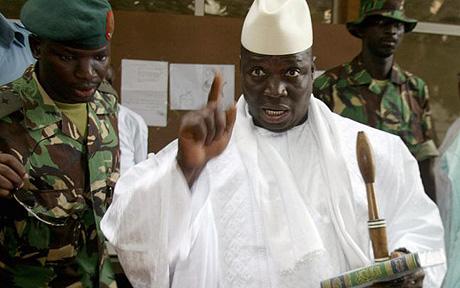 … In November of last year, Gambian authorities conducted raids all over the country and arrested everyone suspected of being a homosexual. Mr. Alieu Sarr, who was convicted for aggravated homosexuality and sent to prison in November of 2014 alongside Mr. Morr Sowe and Mr. M.L. Bittaye for being gay, was released last week and we have information that he has fled the Gambia and is currently working on obtaining political asylum in neighboring Senegal.
He expressed his sincere gratitude to the media for applying and maintaining pressure on the government until their subsequent release.  …
The three of them were badly tortured during their detention at the National Intelligence Agency (NIA). The notorious torture team called the Junglers usually paid them visits at around 2am, and forced confessions out of them. They were also forced to identify other homosexuals in the community.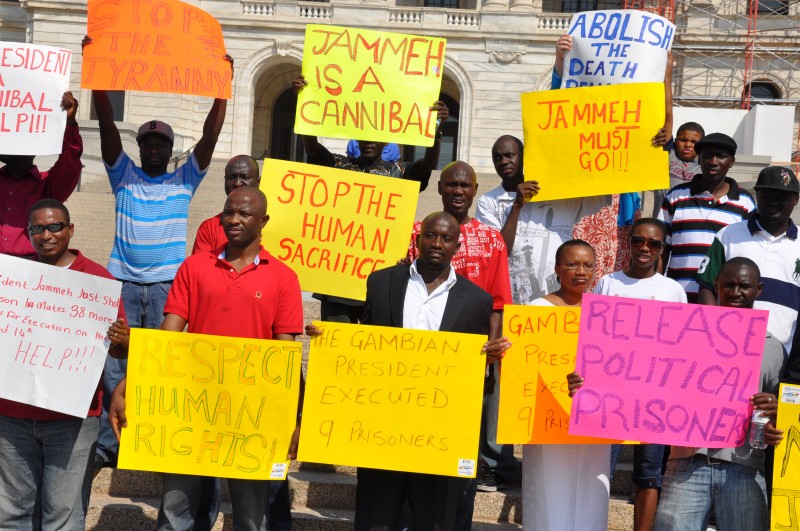 During some of their torture sessions, the Junglers took off their clothes, held their hands and legs, and beat them up.  No one could hear them screaming, not that it would have made any difference. The Junglers would tell them to speak up or they would kill them and no one would know because they do that all the time.
Mr. Borry Bojang — the former NIA operative who is currently himself in detention at the NIA for his alleged involvement in the December 30th attempted coup — was especially cruel to them during their incarceration, saying to them that the President hates them and that he wanted to use them to set an example. Mr. Seedy Camara, an NIA operative, made them kneel down on stones. …
Their phones, emails and other social media accounts were closely scrutinized and monitored. They were tortured for a little over a week between the 9th and the 17th of November 2014. This was when their captors said they had everything that they wanted, and they were going to be transferred to Mile 2 Prison.
On the statement of confessions fabricated by the NIA, they claimed that Mr. Sarr engaged in a homosexual act with one Mr. Dodou Bobb when he was about 10 years old. Sarr denied knowing anyone by that name. They also claimed he (Sarr) has had similar affairs with Mr. Modou Boy Jallow, a Gambian fish seller, and Mr. Sereign Mboob, a Senegalese national based in Holland, whose numbers they found in Mr. Sarr's phone — again, all made up by the NIA.
Mr. Sarr was also forced into confessing to passing information to Ms. Fatou Camara of Fatu Radio Networks, even after finding no evidence of such in his email communications or other social media accounts.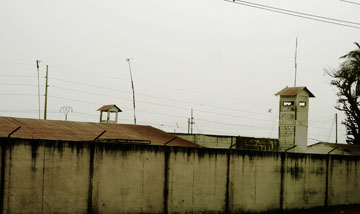 Eight days after being detained at the National Intelligence Agency, the men were moved to the Mile 2 Central Prisons in the outskirts of Banjul. They were met by the operations manager of the Prisons, Mr. M.L. Sowe, who told them that as homosexuals, they should be sent directly to the maximum security wing. …  They were kept in confinement in the notorious Mile 2 Prison without conviction, instead of the temporary holding cells of the Remand Wing to await the outcomes of their trials.
While in prison, they were kept under the most inhumane conditions. They slept, ate and used the toilet in the same space. Their cells were dark and infested with roaches and mosquitoes. They were given chamber pots to use as toilets.  They were not allowed outside for two months and the only time they saw sunlight during that period was when they come out to empty their chamber pots in the morning, at 8 a.m., for only 5 minutes per day. They even had to negotiate with their jailers at times for this "privilege."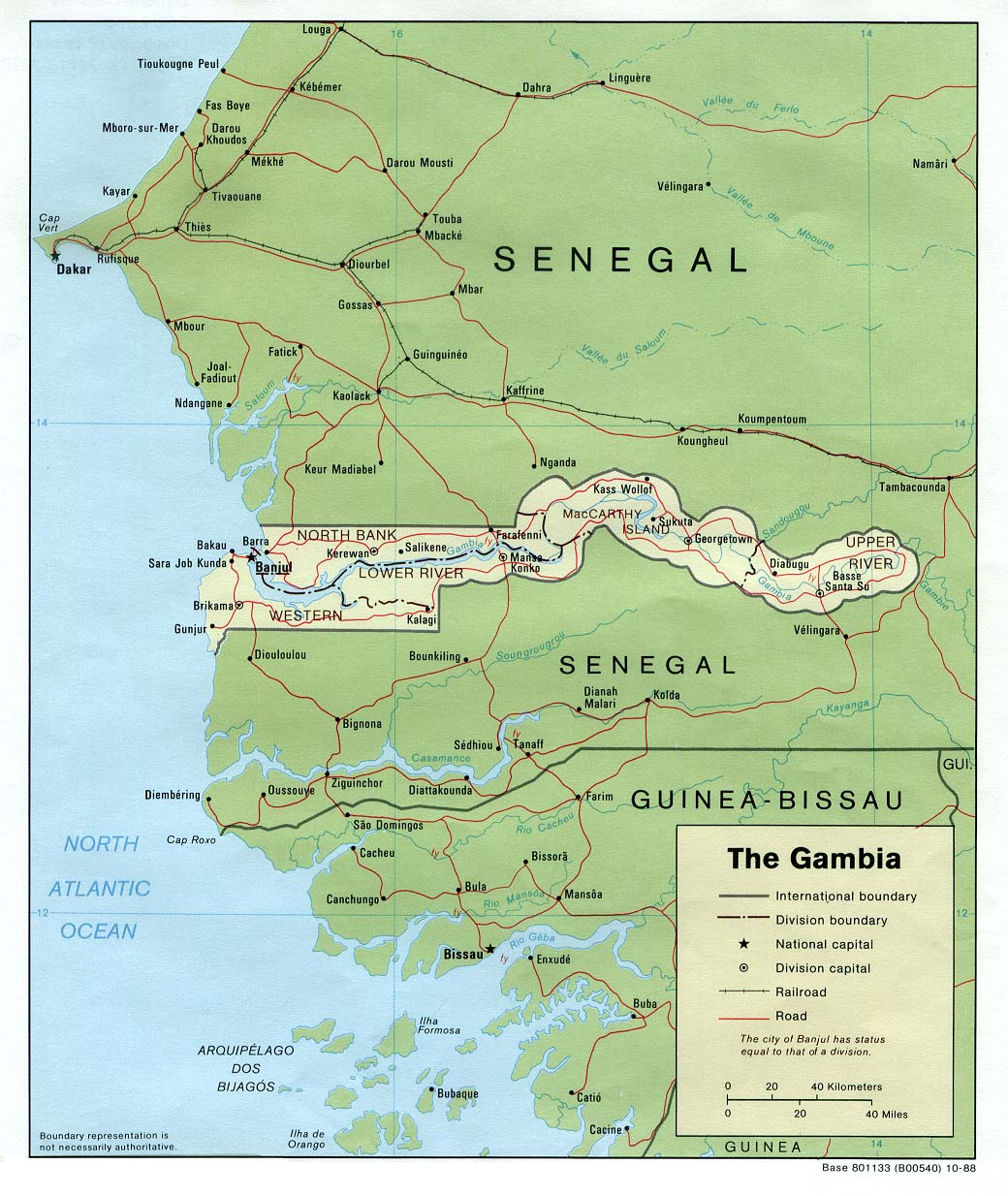 Mr. Sarr was later admitted to the hospital under the constant watchful eyes of two armed soldiers and two prison officers. He was admitted once for three weeks and the second time for two months. His relatives and friends had to pay bribes to these officers in order to visit him in the hospital. He was denied medication because the hospital did not have any, and no one was allowed to obtain it for him from any other source. After intervention by his lawyers, he was able to have access to his medication.
Conditions at Mile 2 Prison are deplorable. The food is barely fit for human consumption. The shortage of medication and the presence of inmates with tuberculosis and other communicable diseases pose serious health risks to the rest of the prison population. There are also untreated mentally challenged individuals languishing in the prison.
The men's trials were always held in chambers because, according to sources, there was no evidence and the state did not want the media to pick up the story, especially the international media.
Mr. Alieu Sarr and Mr. Momar Sowe were later acquitted and released, but Mr. Modou Lamin Bittaye still has an ongoing court case. He remains out on bail.
The family of Mr. Kemo Sanneh, a 17-year-old teenager who was arrested alongside these three, was able to scrape together 50,000 Gambian Dalasi (about US $1,261) to pay off the two NIA operatives, Mr. Seedy Camara and Mr. Alasana Baldeh, to secure his release. The young man was released with another young woman, who was subsequently arrested again. This young woman was said to have been subjected to severe torture and she was covered in blood during one of those sessions. The NIA operatives asked her to take off her clothes so they could see where she was bleeding.
Related articles