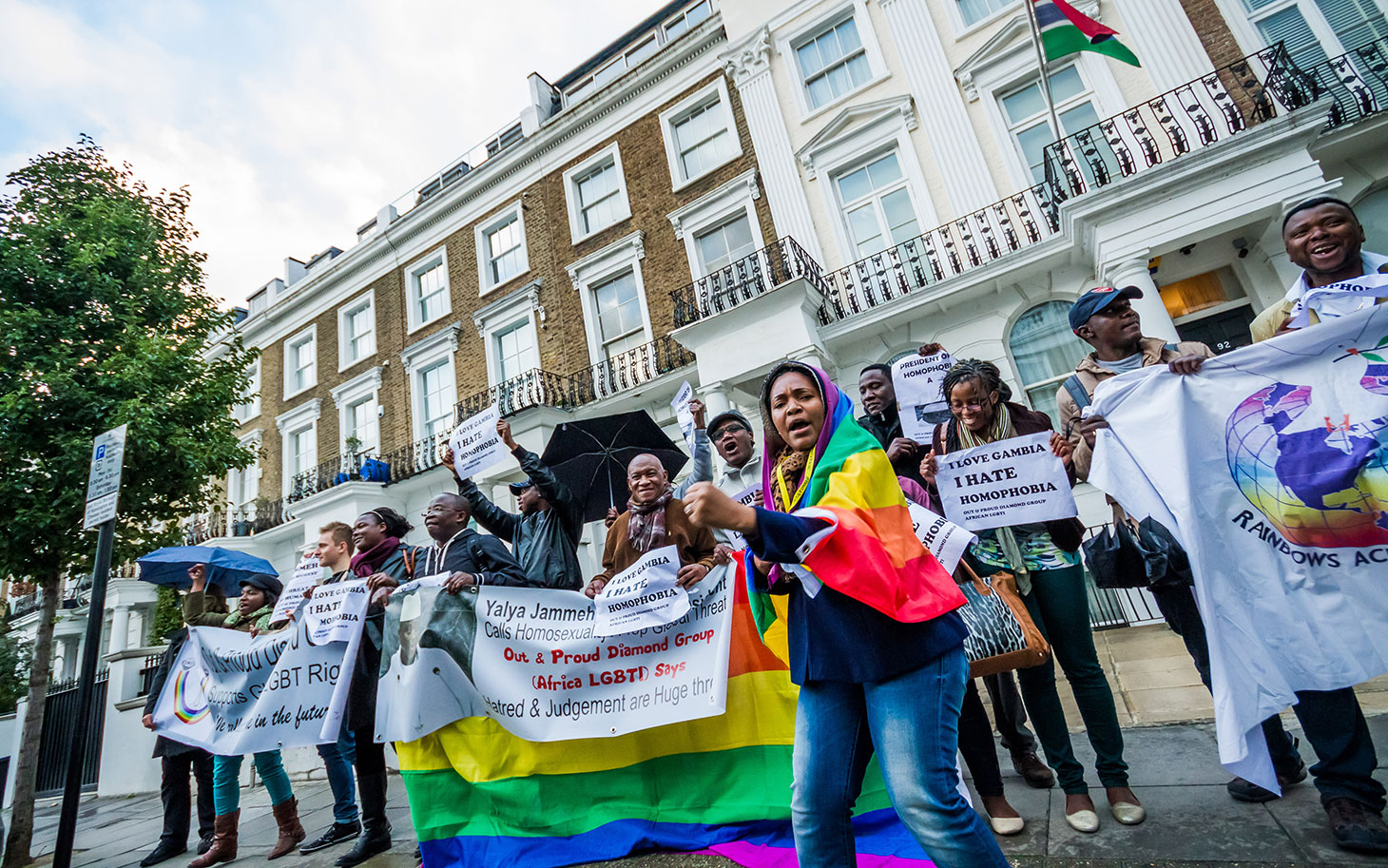 State television in Gambia reported on Monday December 22nd that three more men accused of engaging in homosexual acts were arrested by authorities.  If convicted, the men would be liable to serve up to life imprisonment given the new anti-gay law, signed this past October.
The television report said that the men have "confessed" they are homosexual. While showing the men with their faces covered, they broadcast: "we go around in search of suspected individuals and in the course of the investigations, we arrested the men and they have confessed that they have engaged in these inhuman acts."
During this broadcast, the Gambia's  National Intelligence Agency asked for help from the general public on TV, asking parents to report their sons and landlords to report tenants to help stamp out homosexuality.
President President Yahya Jammeh signed into law a hew offense of "aggravated homosexuality" on October 9, 2014.  Since last summer, authorities have pursued a door to door witch-hunt campaign and now have intensified this with a television crusade prompting the general public to report gays. This may well be prompting LGBTI to justifiably fear the regime. There are recent reports that some are attempting to flee with their lives to neighbouring countries including the Senegal but they have not been well received.
Earlier this month, the European Union withdrew its funding of millions of euros from Gambia.  The anti-gay law and arrests that followed were apparently the proverbial last straw that prompted the EU to act with the imposition of sanctions against Gambia, given the Gambia's long record of human rights abuses.
Related articles