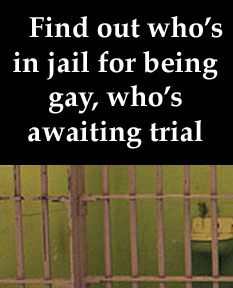 Worldwide, at least 29 people are currently in prison for violating laws that punish those who are born gay, lesbian or bisexual.
In addition, at least 41 other people are awaiting trial on charges related to  homosexuality.
The list of these victims of anti-gay laws grew today by 10 with the addition of newly located detainees who are in prison awaiting trial in Cameroon.
Related articles