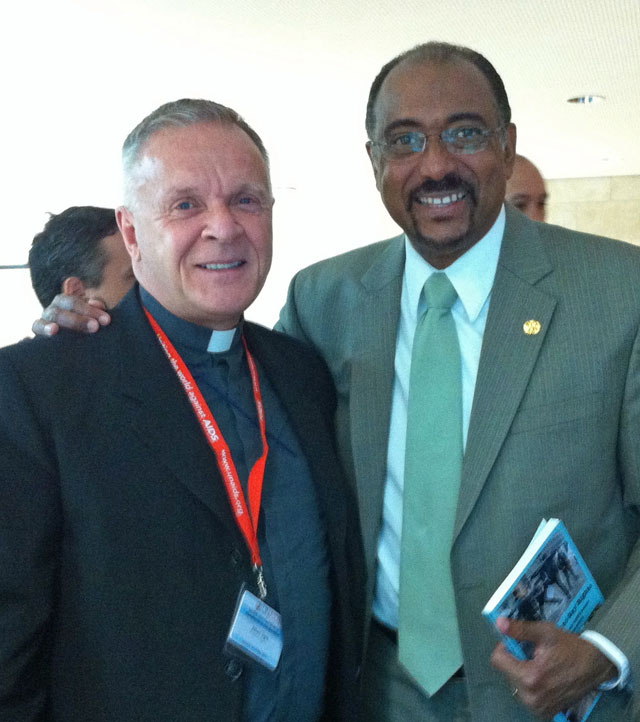 As the photo above shows, Michel Sidibé, the executive director of UNAIDS, has a copy of From Wrongs to Gay Rights, the book in which writers of this blog portray in vividly human terms the toll of 76-plus countries' anti-gay laws.  Shouldn't you have one too?
The book, "From Wrongs to Gay Rights," is currently available in paperback and in electronic formats from Amazon.com and elsewhere.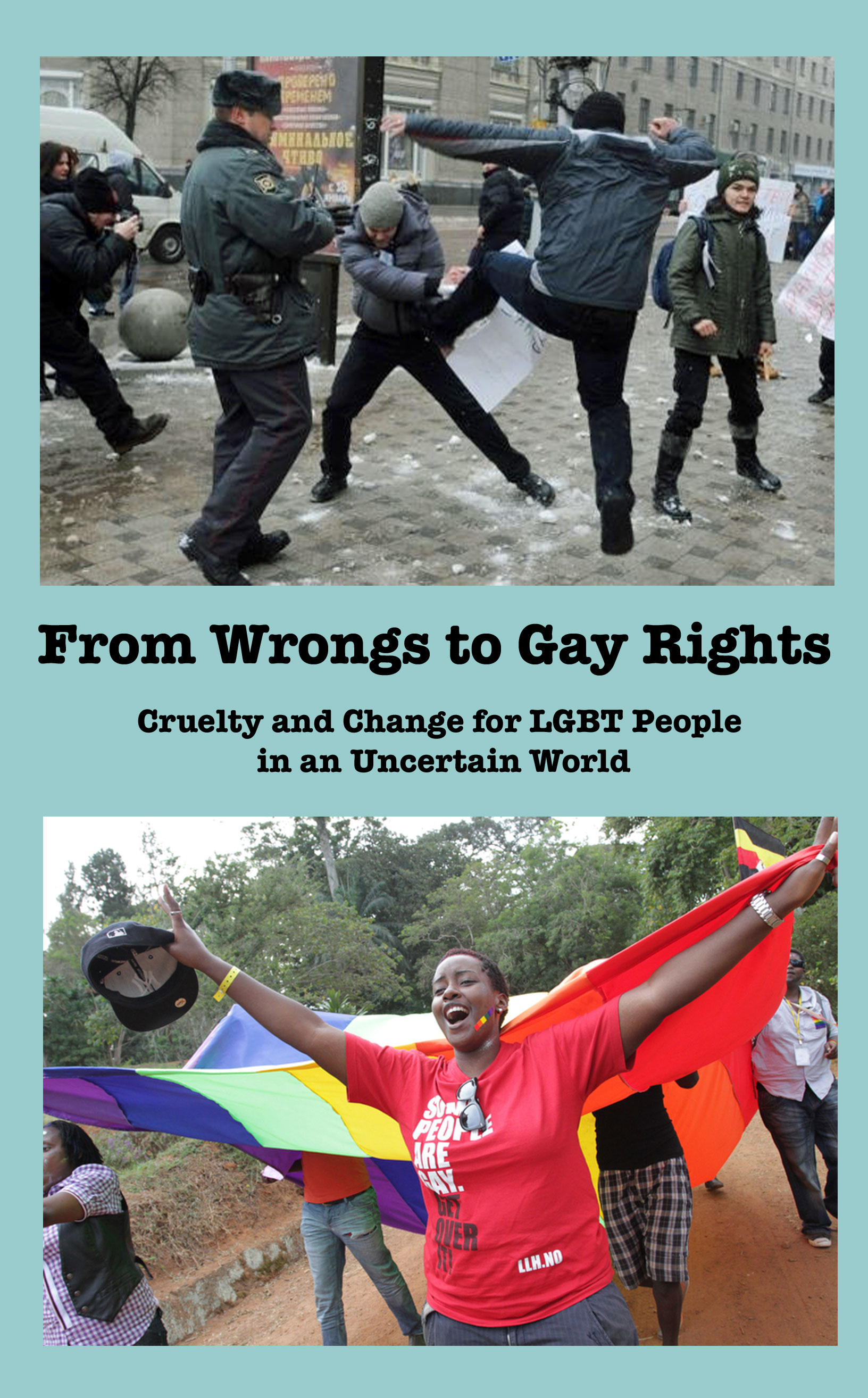 The book's subtitle, "Cruelty and Change for LGBT People in an Uncertain World," refers to a world where same-sex marriage has gained broader acceptance, yet a same-sex kiss in any of dozens of countries can lead to a prison sentence or even death. In those countries, lesbian, gay, bisexual and transgender people face arrest for loving the wrong people.
The book's authors include LGBT activists in Cameroon, Uganda, the United Kingdom, the United States, and Zimbabwe. In their own words, they tell what's going on:
A man sentenced to prison for sending an amorous text.
A transgender woman who needs anonymous health care.
An archbishop who wonders: Dildos for AIDS widows?
A gay priest who struggles with his own homophobia.
Gay rights groups under attack from police and mobs.
The exuberance of Uganda's first Pride Parade.
Many chapters of this book appeared first as part of this blog. The book includes articles by Colin Stewart (editor of the book and of this blog), the Rev. Canon Albert Ogle, murdered Cameroonian journalist/activist Eric O. Lembembe, Miles Tanhira, Andy Kopsa, Rachel Adams and Clare Byarugaba.
Proceeds from the sale of the book are used to support the blog as well as the work of activists seeking a better life for sexual minorities worldwide.
Related articles