Cruelty: Ugandan doctor assaults own patient on finding she is lesbian
A Ugandan doctor beat his own patient after learning during a consultation that she is a lesbian, broke her skull, dislocated her arm, and threw her out of the hospital amid renewed calls for a new Anti-Homosexuality Bill.
---
From the African Human Rights Media Network
---
By Kikonyogo Kivumbi
Uganda Police is investigating an assault case in which a Ugandan lesbian woman (name withheld) was brutally attacked on Saturday, August 19, in Kampala by a medical doctor.
The patient had gone to consult an eye specialist at Mukwaya General Hospital in Kabalagala, a private medical facility.
According to a statement recorded at Kabalagala Police Station (reference: 44/19/10/2019), the owner of the health facility, Dr Mukwaya, is said to have asked the patient why she did not buy the glasses from Eye Care Center in Kampala, where the first eye examination had been done.
It is alleged that the patient told Dr Mukwaya that she did not have enough money and that she (the patient) had been advised by her friend who works at Mukwaya hospital that the glasses would cost less there than at Eye Care Centre.
Dr Mukwaya is then said to have asked the patient who the friend was. The patient named the nurse, a daughter to Dr Mukwaya.  The nurse too is a lesbian. (Her name is also withheld here in order not to out her.)
It is alleged that Dr Mukwaya believed that her daughter had brought her girlfriend to his hospital for medical consultation. This is said to have infuriated and angered Dr Mukwaya. He is then alleged to have ordered  a security officer to get him an iron bar that he is later alleged to have used to hit the patient on the head, arms, legs and back.
Dr Mukwaya has repeatedly turned off calls for a comment on this matter. But a staff at the hospital, talking on condition of anonymity, said Dr Mukwaya had gone to pay his farm workers in Kakiri, Wakiso district, an hours drive from Kampala City.
He had not returned all calls and messages for a comment by 12:15pm on Sunday.
Police surgeon examines assaulted patient
Kabalagala Police Station requested a medical examination from a designated police surgeon. The examination done at MayFair Clinic along Entebbe road revealed that the patient's skull had been cracked and was " tender."
The police surgeon also noted "tenderness" around the arms and legs. In a separate examination done at another clinic, the X-ray indicated that the arm bone had been dislocated as a result of the beating.
Health Minister speaks out on assault
Dr Ruth Aceng, Uganda's Minister of Health, told Erasing 76Crimes Sunday morning in Kampala that she is "shocked by the events at the hospital."
"Lesbians interact with the general population. Let me know her condition, i can refer her to a neurosurgeon  at Mulago Hospital (the national referral hospital)," she said.
Dr Aceng said complaints of abuse in health facilities by LGBT community should be documented. She offered her own telephone number for ease of such communications. "File a formal complaint by tomorrow morning. I will ask the Uganda Medical and Dental Practitioner's Council to intervene," she added.
Increased violence against Ugandan LGBT community
There is an increase in cases of attack and murder on LGBT community in the wake of calls by  some Ugandan leaders and politicians to re-table (re-introduce) a new Anti-Homosexuality Bill in Parliament, after the 2014 Anti-Homosexuality Act was annulled on technical grounds. Uganda's LGBT community has issued a call for action to partners and allies amid the threats and increase in violence.
Health rights activists have for long complained to authorities about discrimination in access to health care. A report by Sexual Minorities Uganda showed the problem.
Uganda Health and Science Press Association also recently published a documentary on the realities of Uganda's LGBT persons in access to health care, detailing ridicule and abuse.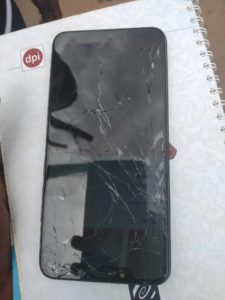 Kikonyogo Kivumbi, the author of this article, is the executive director of the Uganda Health and Science Press Association.