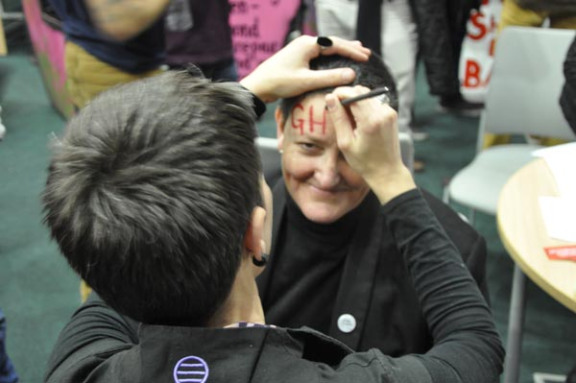 Following on the popularity of last February's protest against the anti-gay laws of 76-plus countries, another face-paint protest of those countries' law is scheduled for July 22 in  Norwich, United Kingdom.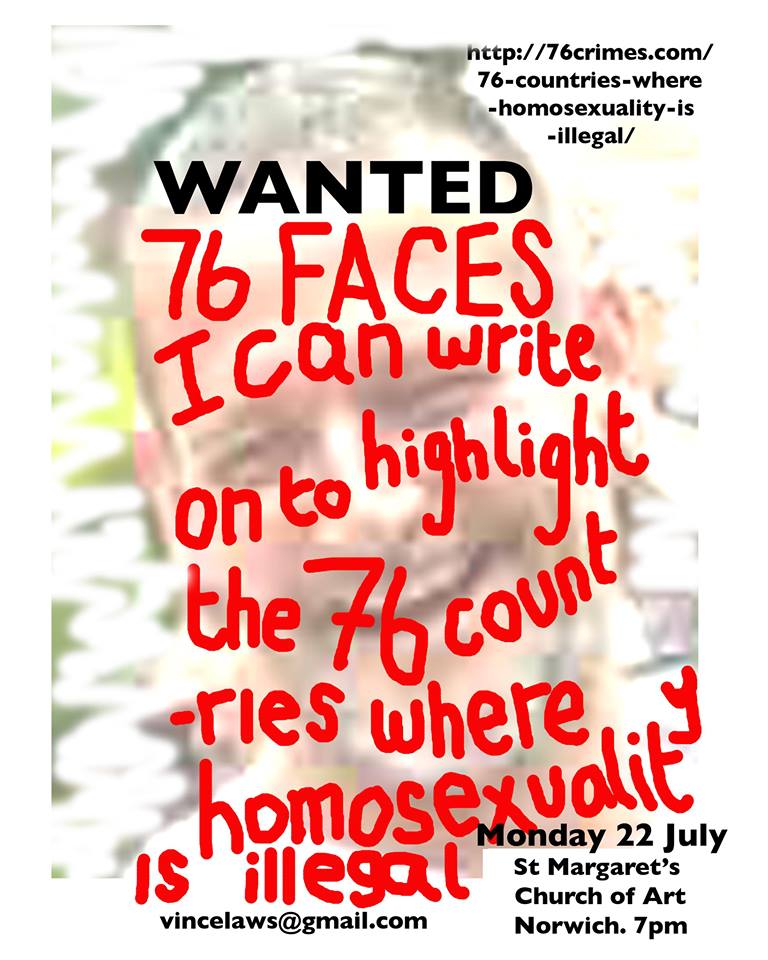 It is being organized by poet-artist Vince Laws, who put on the previous performance-art protest against those 76 countries' laws in Brighton, England, in February at the start of LGBT History Month. As many as 140 people took part in that event, at which 100 people or more had their faces painted with the names of  countries with laws against homosexual activity.
The list of those countries came from the Erasing 76 Crimes blog, and a sign reading "76crimes.com" was used as part of the protest.
The Norwich event, called "BANNED," will begin at 7 p.m. at St. Margaret's Church of Art, St. Benedict's St., Norwich, Norfolk, UK.  Says Laws:
I want to face-paint 76 people with the names of the 76 countries where homosexuality is BANNED, i.e. it is illegal to be yourself. Monday 22 July, doors open 7pm, all face painted for an 8pm photoshoot. I'll be using Mac red eye-liner, Simple facial wipes. If we get enough people we can highlight the other 8 dodgy countries too, including Russia. See website 76crimes.com for more information.
To sign up for the face-paint protest, visit the event's Facebook page or send an email to Vince Laws at [email protected]. Forty people had signed up  as of July 4.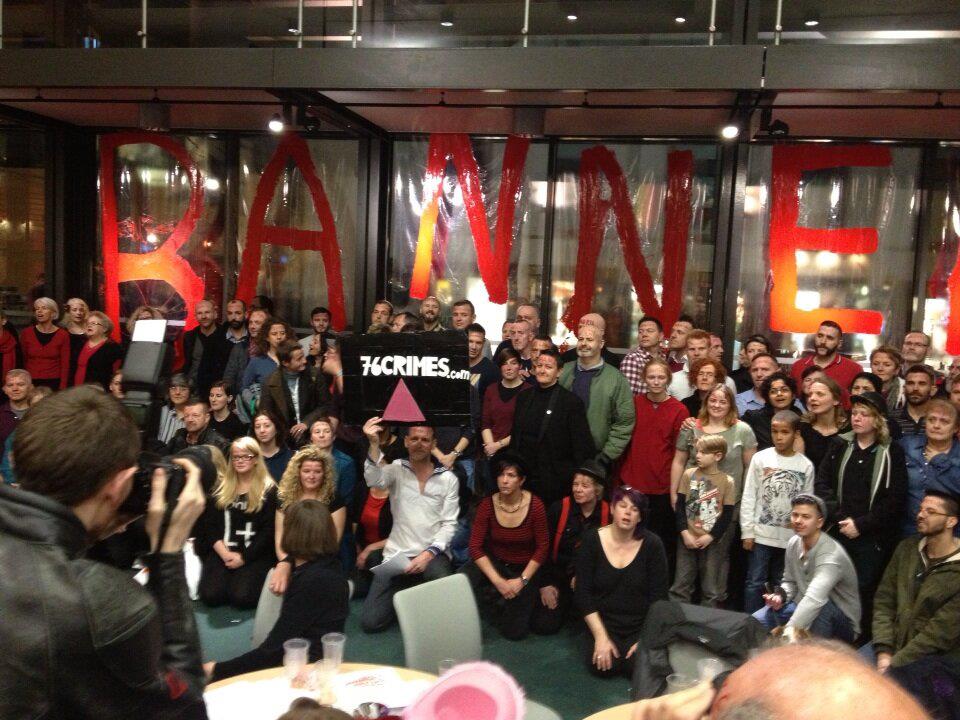 Related articles