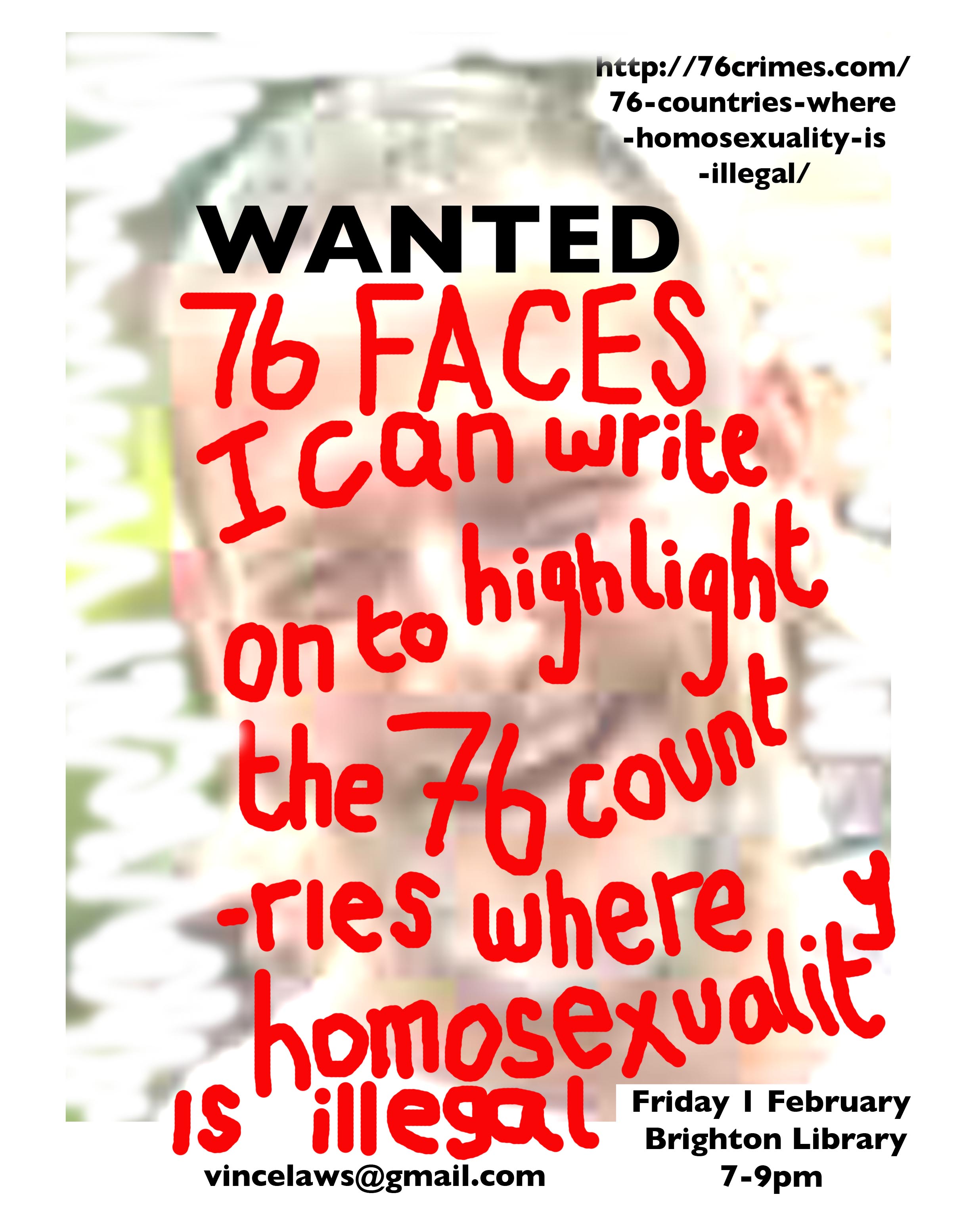 The organizer of a protest in England against anti-homosexuality laws in 76-plus countries is extending a message of support to LGBT people there — and hopes to receive some encouragement in return.
In the demonstration organized for Feb. 1 by Vince Laws,  "76 faces will be painted to highlight that homosexuality remains BANNED in 76 countries throughout the world. Each face will be painted with the name of a country as listed on the 76 Crimes website."
Laws drafted this message to LGBT people in those countries:
Friends, LGBT people around the world, I salute you.

Friends in the 76 countries where homosexuality is illegal,  I will speak out for you.

Friends in the other 6 dubious countries on the 76crimes.com website, you are not forgotten.

On Friday 1 February 2013 at 8pm I will paint the names of those 76 shameful countries, in blood, on the faces of 76 volunteer activists, in the Jubilee Library in Brighton, England, United Kingdom.

Why? Because we can. Because you cannot.

Much Love. Vince
Laws said he would appreciate feedback from LGBT people and human rights activists, especially "words of encouragement from LGBT people in the 76 countries. … It might encourage more people to get involved and give us a tiny insight into their world."
Messages for Laws and other supporters of the protest can be left as comments on this blog post, as comments on this blog's Facebook page, or as email messages to Laws. His email address is also the place to sign up for the Feb. 1 face-painting or to seek more information.
Related articles