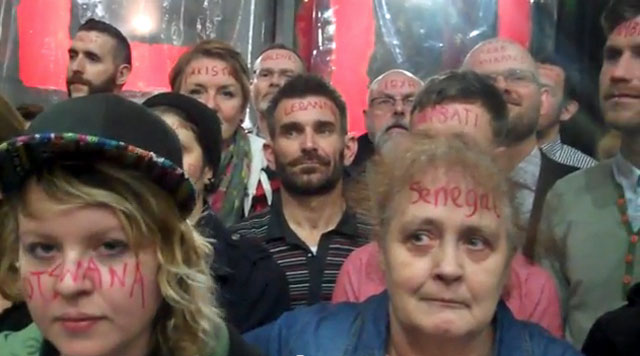 A new video about last month's B.Right.On Festival provides glimpses of the festival's protest against the anti-homosexuality laws that are on the books in 76-plus countries.
Organizer/poet/activist Vince Laws said an estimated 400 people attended the protest, with 100 to 140 of them standing under a "Banned" banner with their faces painted with the names of countries with laws against homosexual activity.
The protest was part of the opening festivities for the B.Right.On Festival, which marked the start of LGBT History Month in Brighton, England.
In the 10-minute video "Vince Laws and the Launch of the B.Right.On Festival," Laws discusses the face-painting protest starting at the 4:04 mark.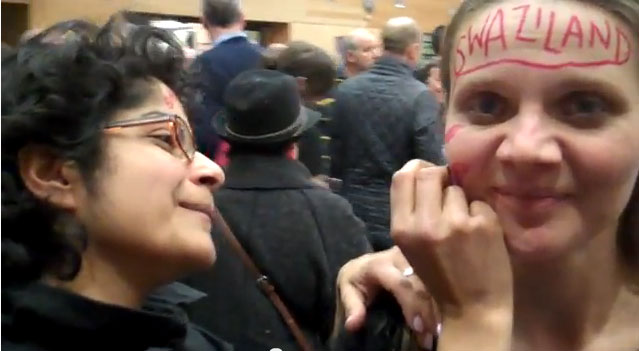 Related articles