Two Nigerian men in Imo State were stripped naked, beaten and paraded on the street after being accused of having gay sex.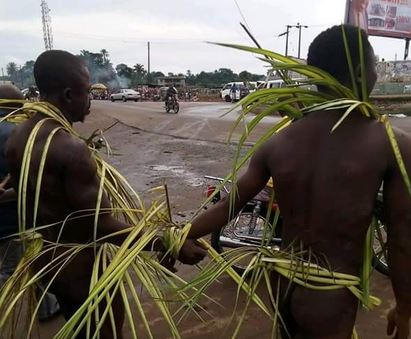 The incident happened early today in the Isiala Mbano area of Imo State. The victim's identities are unknown.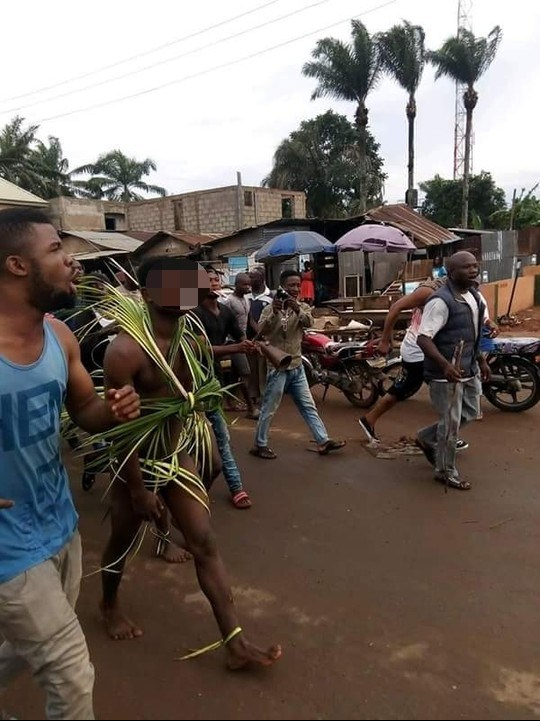 The victims would have numbered three men, except that one managed to escape just after the mob arrived. The two men who were left behind were subjected to public humiliation and made to walk naked on the street with palm leaves tied around their necks and waist. The abusive mob followed them, as did a crowd of people taking photos and shouting at them.
It is believed that the homophobic mob tied the leaves around the men to portray them as abominations.
An inquiry into the incident by NoStringsNG revealed that the victims were arrested by police and now may need legal support.
Incidents like this are common in Nigeria and seem to be on the rise of late. Encouraged by the country's anti-gay law, enacted in 2014, homophobic criminals target unsuspecting gay people, who become victims of blackmail, extortion, kidnap, rape etc.
Recently, a similar incident occurred in Anambra State, where an innocent pastor was seized by a mob, beaten, stripped, and subjected to online abuse by criminals who forced him to acknowledge that he is gay.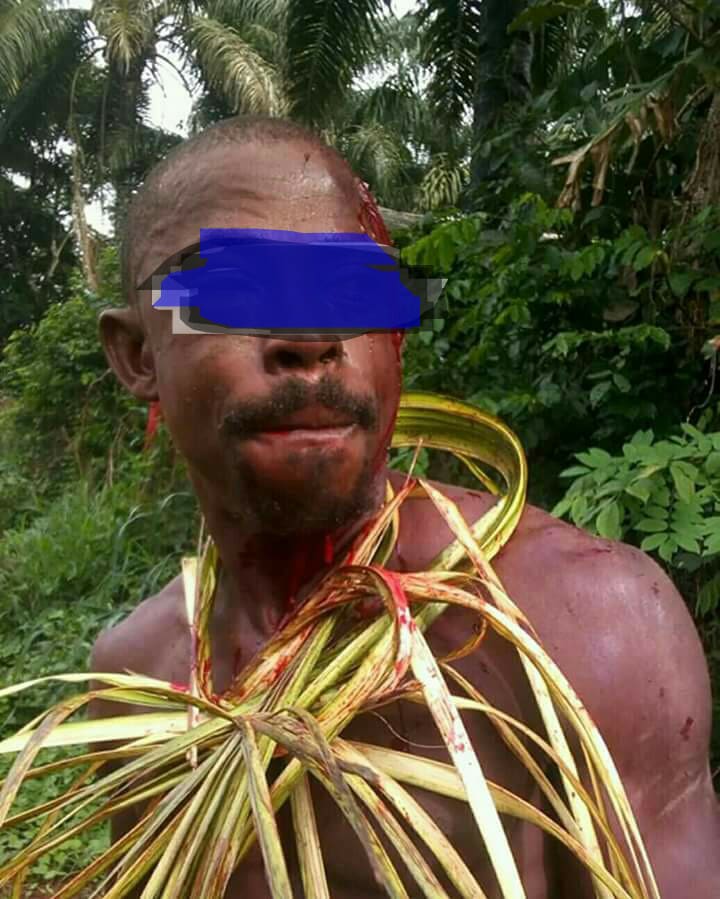 Related articles: