Love won in Trinidad. Let's show haters what that means
"Love won. Across the seas in a foreign land that has offered me safety, I felt it."  Trinidadian LGBT activist David Soomarie, who left his Caribbean home for safety in Canada, responds to the April 12 court ruling that overturned Trinidad's anti-gay laws.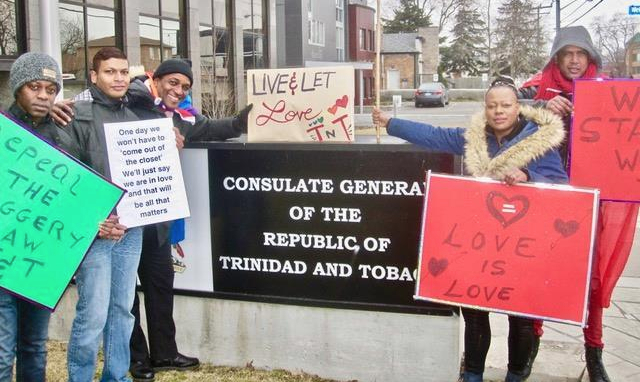 Having won asylum in Canada last year, Trinidadian LGBT and HIV activist David Soomarie recently organized and led an LGBT rights stand (a protest) in front of the Trinidad and Tobago consulate in Toronto in advance of the April 12 decision by the High Court in Port of Spain.
In its decision on the lawsuit filed by Trinidadian/British activist Jason Jones, the court ruled that the Trinidadian laws against buggery and indecency "are unconstitutional, illegal, null, void, invalid and of no effect to the extent that these laws criminalise any acts constituting consensual sexual conduct between adults." (The Trinidadian government says it will appeal the decision.)
In thinking about the court ruling, Soomarie remembered people from the LGBT community in Trinidad who did not live to see this victory.  Among those people was Deni James, who published the quarterly magazine "Free Forum," which provided information about HIV/AIDS to men who have sex with men. As publisher, James helped Soomarie come out of the closet.
Soomarie wrote:
Love won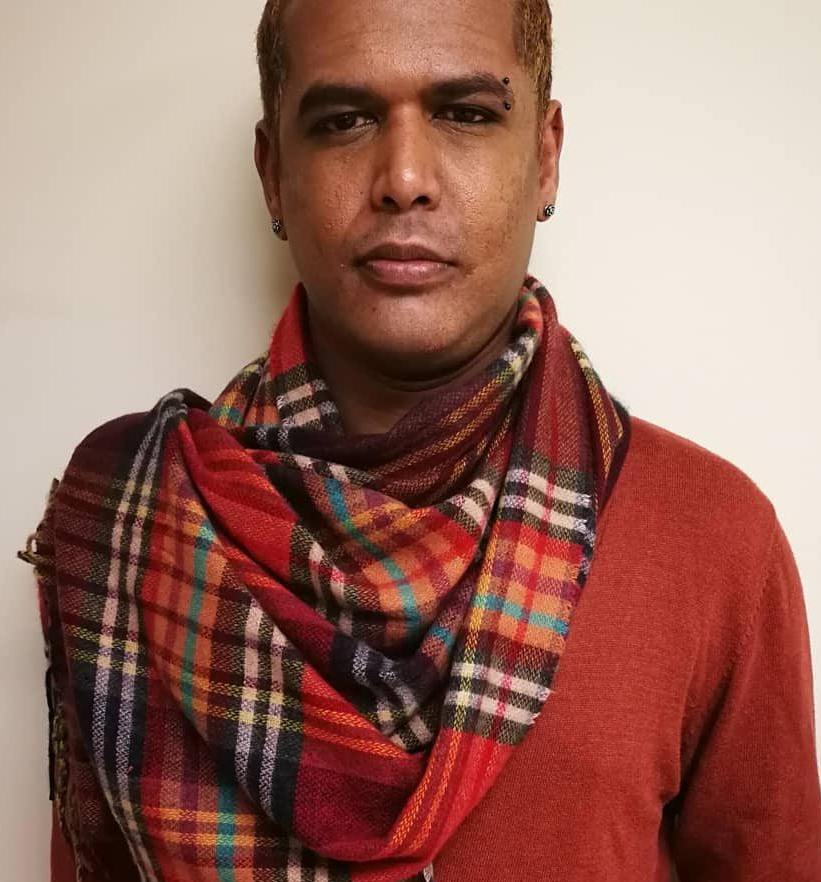 Love won. Two simple words that matter to a community that has been continuously told that they are less than human because of who they are and who they love.
Love won. Across the seas in a foreign land that has offered me safety, I felt it.
The wave of emotion matched with the wave of rainbow flags signaled that the day had come. A day that persons who lived, fought and died in its quest never saw.
I remember Godfrey Sealy sitting in his gallery at his home in Woodbrook with his favorite drink. His backyard was home to many community meetings, performances and Pride celebrations. His home had become a place of safety for many, including trans sex workers who 'worked' the streets at night. He was the country's first openly gay HIV-positive activist/educator as well as a playwright. His play, "One of Our Sons is Missing," tackled the controversial issue of bisexuality and HIV.
I remember Geoffrey Stanforde and how his every utterance had a life of its own.
I remember Deni James, a relentless advocate for MSM and HIV, who wrote my first coming out story as a gay man living with HIV.
I remember Matthew Crawford, standing and living in her truth.
Each of them, along with so many others, added a stone in the movement that paved the way. Their boldness and courage must never be forgotten.
To be honest, I thought I would never live to see this day.
Jason Jones did it; and as the song goes 'He did it, his way.' He took the blows but never lost sight of the dream. A dream of equality and justice for his Trinbagonian brothers and sisters.
They stood united in a rainbow of diversity against the tide of hate and bigotry. They broke through the walls that kept them safe and made their presence known. They sang the national anthem with a new found sense of identity; the words "Here every creed and race find an equal place" finally had meaning to those of them who felt that they had no place in a society where they live, work and love.
Now more than ever, they must stand united. In the face of those emboldened to hate more, they must demonstrate that love is love. While they have won this fight, they still have a long battle ahead. In the face of harassment and veiled threats of violence, they must demonstrate more than ever before that "Your love not better than mine, my love not better than yours. "
They must stand. Yet, they do not stand alone. The diaspora stands with them. I stand with you.
This article was corrected April 20 to indicate that Godfrey Sealy rather than Geoffrey Stanforde was an activist/educator and the author of the play "One of Our Sons is Missing."
Related articles: