Russia is ramping up its opposition to LGBTI advocates seeking an end to human rights abuses in Chechnya. It has arrested protesters in Moscow and issued a formal statement denying that 100 gay Chechens were arrested and tortured in secret detention sites.
The Guardian reported, along with many other news outlets:
Five LGBT activists were detained in Moscow on [May 11] while trying to submit a petition signed by two million people calling for an investigation into the torture and persecution of gay men in Chechnya. …

Open Russia said the five activists had been charged with an administrative violation for holding a public event without permission. They were released later in the day.

Police told the RBC newspaper they had no information about the activists, but pictures posted online appeared to show police confiscating boxes labeled "Justice for the Chechen 100".

The global campaigning organisation Avaaz, which helped circulate the petition, described the detentions as a "blatant attempt by Russia to intimidate those standing up for gay people, [which] will only draw more global attention to the horrors unfolding in Chechnya".
The Russian embassy in Israel, meanwhile, issued a formal denial to the newspaper Haaretz that any human rights abuses had occurred in Chechnya.  BuzzFeed reported:
A Russian Embassy Said The Investigation Into Chechnya's Gay Kidnappings Is Already Done
"There are no victims of persecution, threats or violence," the Russian embassy to Israel wrote to the Israeli newspaper Haaretz.
The Russian Embassy to Israel said an investigation into the reported kidnapping and torture of dozens of gay men in Chechnya found that "there are no victims of persecution, threats or violence."
The statement came in a lengthy letter to Israel's Haaretz newspaper published on Thursday [May 11]. It was formally a response to a story Haaretz published on April 5, describing secret detention facilities where gay men have reportedly been tortured in widespread crackdown in Chechnya, an autonomous region in the Russian Federation.
News of the crackdown was first broken in April by reporter Elena Milashina of the Russian Novaya Gazeta newspaper, and since corroborated by international news outlets and human rights groups. Chechnya's leader Ramzan Kadyrov has said that there is no crackdown because that there are no gay men at all inside his territory. But last Friday Russian President Vladimir Putin bowed to international pressure and agreed to investigate the reports.
The Russian Embassy's letter to Haaretz, however, suggests that an investigation has already been concluded.
"Authorized official government bodies of the Russian Federation, in cooperation with the government of the Chechen Republic, investigated the claims made by journalist Elena Milashina in her articles published in the Novaya Gazeta newspaper and in other Russian media outlets," wrote Press Attache Dmitry Alushkin.
Citing the "results of the investigation," Alushkin wrote that there "are no victims of persecution" in the republic, offering as further evidence that neither the Chechen human rights body nor law enforcement have received reports of these abuses. (LGBT rights organizations have said that victims are frightened of retaliation for reporting their abuse.) An alleged secret prison, he wrote, "is a storeroom."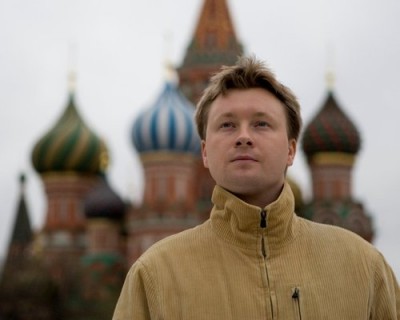 Alushkin also wrote that activist Nikolay Alexeev has rejected the reports. Alushkin calls Alexeev the "head of the LGBT community in Russia," but he is in fact a highly controversial figure, one who defended the Russian government during the controversy over the so-called "gay propaganda" law in 2013.
"In light of this, the Russian Embassy in Israel expresses its regret that a few Israeli citizens did not wait until the publication of the results of the objective investigation and rushed to spread factually incorrect information in the local media," Alushkin wrote. "We would like to note that the Russian system of government is of a democratic nature and we are calling to rely on objective and reliable data – and not on rumors and speculation – to analyze the political developments in our country."
The Russian Embassy in Washington did not immediately respond to a request for the findings of the inquiry Alushkin describes.