The hunt for homosexuals continues in Tunisia, this week in Tataouine in the southern part of the country.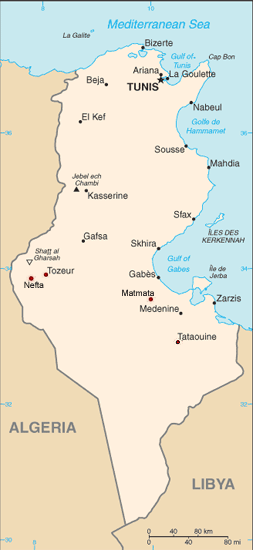 Shams (Arabic for "sun"), the LGBT advocacy group seeking  decriminalization of homosexuality in Tunisia, today reported the arrest of a gay couple on homosexuality charges.
They were charged with violating Article 230 of the Tunisian penal code, which provides for a prison sentence of up to three years for sodomy.
According to Shams, the police based the charges on private messages that the men exchanged on Facebook.
The online publication Kapitalis.com said the couple had exchanged nude photos on Facebook.
(Tataouine, in southern Tunisia, was an inspiration for George Lucas's planet Tatooine in the movie "Star Wars," but the town itself was not used as a location for filming.)
Related articles: