Global LGBT activists gather for Human Rights Campaign summit in DC
32 activists take part in HRC global summit in D.C., including US envoy for LGBTQ+ rights
---
CLICK to receive an email notice of each new Erasing 76 Crimes article
---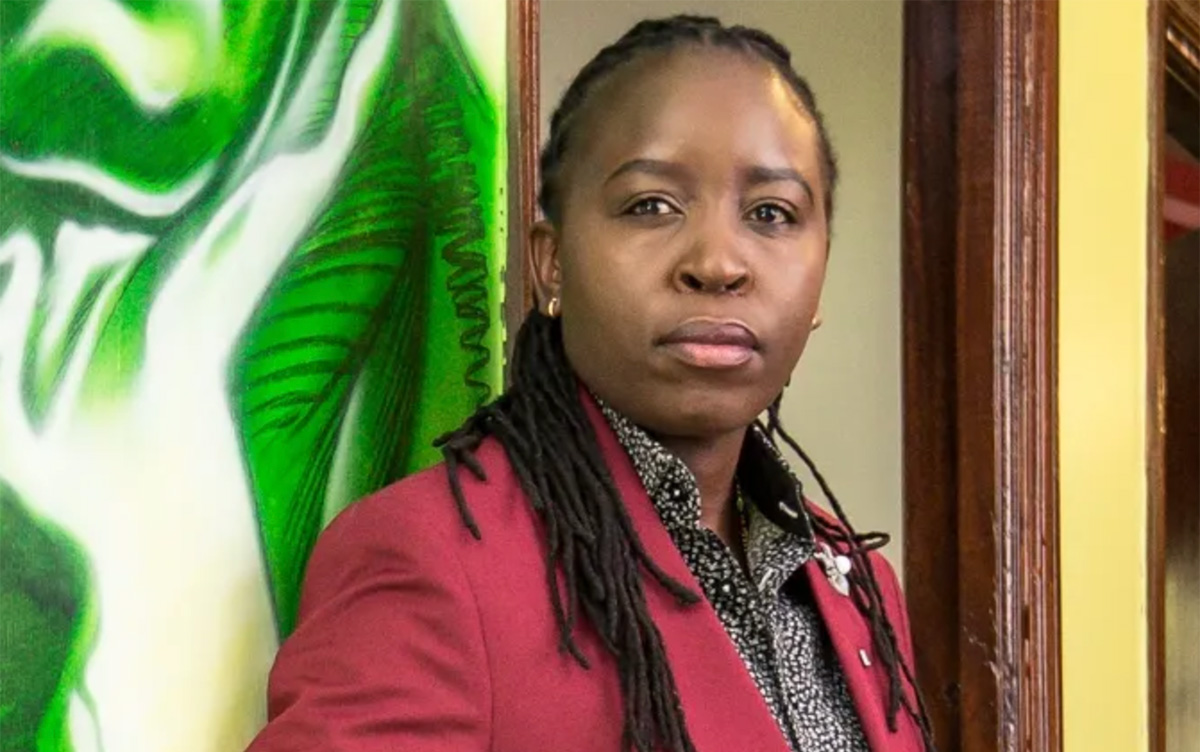 Human Rights Campaign, one of the leading US advocacy groups for LGBTQ+ rights, held its annual summit in Washington, D.C., two weeks ago, gathering activists from around the world, as originally reported by The Washington Blade:
By Michael K. Lavers
WASHINGTON — Thirty-two activists from around the world attended the Human Rights Campaign's annual Global Innovative Advocacy Summit that took place [Oct. 31 – Nov. 3] in Washington, D.C.
Activists from Algeria, Bolivia, Brazil, the Czech Republic, Congo, the Dominican Republic, Fiji, Ghana, Guyana, Hong Kong, India, Jamaica, Kenya, Malaysia, Mongolia, Morocco, Namibia, Nigeria, Peru, Serbia, Tunisia, Turkey, Ukraine, Venezuela, Zambia and Zimbabwe took part in workshops and attended a variety of events throughout the week.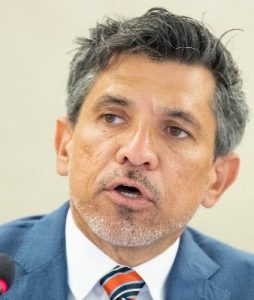 HRC President Kelley Robinson and Jessica Stern, the special U.S. envoy for the promotion of LGBTQ+ and intersex rights, are among those who spoke to the activists. During the summit, HRC also honored Victor Madrigal-Borloz, the now former independent U.N. expert on LGBTQ+ and intersex issues whose 6-year mandate ended on Oct. 31. (The U.N. Human Rights Council has named Graeme Reid, a South African activist who directed Human Rights Watch's LGBT Rights Program, to succeed Madrigal-Borloz.)
The summit took place against the backdrop of the decriminalization of consensual same-sex sexual relations in Mauritius, Antigua and Barbuda, Singapore and several other former British colonies around the world over the past year.
The Japanese Supreme Court on Oct. 25 also struck down a law that requires Transgender people to undergo sterilization surgery in order to legally change their gender.
[However, LGBTQ rights have suffered recent setbacks.]
The Indian Supreme Court on Oct. 17 ruled against marriage rights for same-sex couples.
Ugandan President Yoweri Museveni on May 29 signed his country's Anti-Homosexuality Act, which contains a death penalty provision for "aggravated homosexuality." Lawmakers in Kenya and neighboring countries have signaled they plan to introduce similar measures in their respective parliaments.
HRC in June declared a state of emergency for LGBTQ+ people in the U.S. in response to the hundreds of anti-LGBTQ+ bills that state lawmakers have introduced and governors have signed.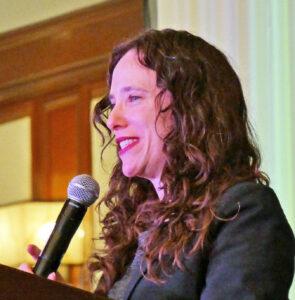 In a speech at a conference co-organized by the LGBTQ+ Victory Institute in Mexico City in July, Stern cited HRC statistics when she noted more than 500 anti-LGBTQ+ bills have been introduced in U.S. state legislatures this year. Stern pointed out nearly half of these measures specifically targeted Trans and nonbinary people, and state lawmakers approved 70 of them. She noted 15 of these measures banned gender-affirming care for minors, four "censor" school curricula and two "target drag performances."
"What an absolute tragedy," said Stern.
Transgender Equality Hong Kong Director Henry Tse is one of the summit participants with whom The Washington Blade spoke on Nov. 2.
Hong Kong's Court of Final Appeal in February ruled in favor of Tse and two other Trans men who challenged the requirement that Trans people must undergo sex-reassignment surgery in order to change the gender marker on their IDs. Hong Kong's government has yet to implement the decision, but Tse told the Blade that he has "learned a lot" from his fellow summit participants.
"It's an absolute honor to be here," he said.
LGBT Center Mongolia Executive Director Enkhmaa Enkhbold echoed Tse.
"It's just heaven for me," Enkhbold told The Blade.
Abdul Mufeez Shaheed, chair of the Rainbow Pride Foundation, a Fijian advocacy group, welcomed the diversity of the summit's participants and applauded the work they have done in their respective countries. Essy Adhiambo, executive director of the Initiative for Equality and Non-Discrimination in Kenya, agreed.
"As someone who's been in the movement for a while, I'm realizing there's a very different way people are doing things," she told The Blade. "We (who) do all the activities actually need to sit back and say, actually, these younger folks actually have an idea of what we can do better, so bring us together."