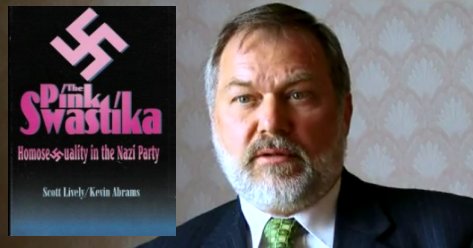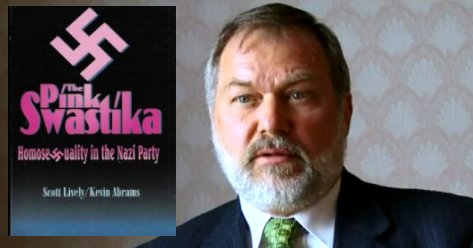 Yesterday, after traveling from Uganda to the United States, 12 LGBTI rights activists pressed their case that anti-gay Pastor Scott Lively should go on trial for human rights violations for his role in pushing for Uganda's now-defunct Anti-Homosexuality Act.
"Lively worked to erase LGBTI Ugandans from civil and political life," said Rutgers University law professor Jeena Shah, one of the activists' lawyers pursuing the case.
LGBT Ugandans Argue Against U.S. Hate Pastor in Federal Court
November 9, 2016, Springfield, MA – Today, Sexual Minorities Uganda (SMUG), represented by the Center for Constitutional Rights (CCR) and co-counsel, appeared in court to argue that a federal lawsuit against Abiding Truth Ministries President Scott Lively must go to trial. Twelve members of SMUG traveled from Uganda for the argument, and one activist came from Latvia, where Lively has also worked to deprive the lesbian, gay, bisexual, transgender, and intersex (LGBTI) community of their fundamental rights.
The case, Sexual Minorities Uganda v. Lively, alleges that Lively's active participation in the effort aimed at revoking fundamental rights from LGBTI persons in Uganda renders him liable for persecution, a crime against humanity. Lively failed to have the case dismissed outright in 2013 and is now, after three years of discovery and depositions, seeking summary judgment to keep it from going to trial.
"We have overwhelming evidence in this case that the persecution of the LGBTI community is rampant in Uganda and Scott Lively worked closely with other anti-gay leaders in our country to deprive us of our fundamental human rights," said SMUG Executive Director Frank Mugisha, who was one of the LGBTI activists arrested in August during a violent police raid of a Pride event. "We hope the judge will rule in our favor and allow our case to go to trial so we can bring Scott Lively to justice for what he has done to our community."
In August, SMUG submitted an extensive filing with more than 200 exhibits of evidence documenting the widespread and systematic persecution of LGBTI people in Uganda and the key role that Scott Lively played alongside Ugandan actors in bringing it about.
"Lively's own documents show how he and his close associates worked to criminalize not just the LGBTI community's existence but any possibility of advocating for their right to exist," said CCR Senior Staff Attorney Pam Spees. "SMUG and the LGBTI community have stood tall in the face of such targeted oppression and degradation, and they deserve their day in court."
NewNowNext.com also reported some of Lively's side of the case:
Lively is attempting to get the case—which he calls "completely frivolous"—thrown out of court. He denies he's complicit in the suffering of gay and trans Ugandans, blaming LGBT activists for attempting to vilify him.

"There are homosexuals who molest children. That's just a fact," he told the Boston Globe. "But I never said that all homosexuals do that."

Lively admits he preaches against homosexuality, but says he advises therapy, not violence or imprisonment.
For more information:
Related articles: