Activists working for LGBT rights in Uganda are calling for supporters to rally in Springfield, Mass., on Monday morning, Jan. 7, when the U.S. District Court will consider activists' case against evangelist Scott Lively.
Lively, the founder of Abiding Truth Ministries, is accused of crimes against humanity during trips to Uganda when he encouraged anti-gay Ugandans  to develop legislation that would impose the death penalty for homosexual activity.
That bill, nicknamed the "Kill the Gays" bill, was considered in the Ugandan parliament in 2009 and last year, but has not passed.  In its current form, the bill calls for at least a life sentence for repeated homosexual activity — possibly still a death sentence — and would require parents, teachers and doctors to report to police any children, students and patients that they think are homosexual.
The suit against Lively is apparently the first time an issue involving sexual orientation and gender identity has been raised under the federal  Alien Tort Statute, which allows American courts to hear human-rights cases brought by foreign citizens for conduct committed outside the United States.
The suit was filed last March by the Center for Constitutional Rights (CCR) on behalf of Sexual Minorities Uganda (SMUG). A motion that Lively filed, seeking dismissal of the suit, will be considered on Monday.
The New York Times reported in March:
The lawsuit alleges that beginning in 2002, Mr. Lively conspired with religious and political leaders in Uganda to whip up anti-gay hysteria with warnings that homosexuals would sodomize African children and corrupt their culture. The Ugandan legislature considered a bill in 2009, proposed by one of Mr. Lively's Ugandan contacts, that would have imposed the death sentence for homosexual behavior. That bill was at first withdrawn after an outcry from the United States and European nations that are among major aid donors to Uganda, but a revised bill was reintroduced [in February].
The CCR hopes to pack the Hampden Courtroom with supporters and allies at 11 a.m., Jan. 7, in Springfield. Supporters are advised to arrive at the courthouse by 10 a.m. or earlier in order to allow time for going through security.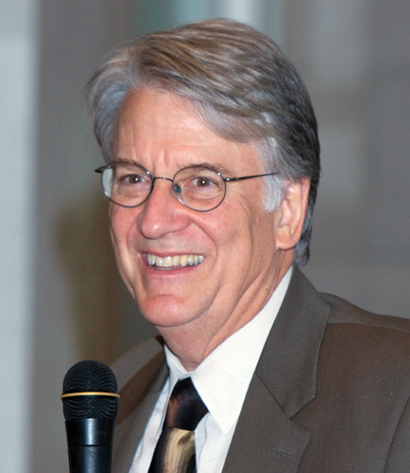 After the argument before Judge Michael A. Ponsor, a press conference and rally will be held in front of the courthouse, organized by CCR and the Stop the Hate and Homophobia Coalition of Western Massachusetts.
Supporters are also encouraged to follow @theCCR  and to tweet and re-tweet messages about the case, both in advance and during the hearing. CCR suggested messages such as these:
In #solidarity with @SMUG2004 & #Uganda's #LGBT community: Call on #ScottLively and other US evangelical Christian leaders to #StoptheHate! (139 characters)

Help @SMUG2004 & @theCCR stop #LGBT persecution at one of its most insidious roots: here at home w/ the likes of #ScottLively! #StoptheHate (139 characters)

Speak out against #ScottLively and other US evangelicals exporting their #LGBT hate agendas to #Uganda and other countries! #StoptheHate (136 characters)

#Uganda #KilltheGays dead for the moment but violence against #LGBT Ugandans is ongoing. Help @frankmugisha @theCCR #StoptheHate! (130 characters)
Queerty reported that Lively "has distanced himself from the bill's original death-penalty clause but endorsed an allegedly revised version that imposed life imprisonment." That report states:
He's made a real habit of stirring up virulent homophobia overseas: Lively co-authored The Pink Swastika, which posits that "homosexuals [were] the true inventors of Nazism and the guiding force behind many Nazi atrocities,"  and formed the anti-gay Watchmen on the Walls in Riga, Latvia. According to Southern Poverty Law Center,  the Watchmen "are known for presiding over anti-gay rallies where gays and lesbians are pelted with bags of excrement."
Lively is being defended by the anti-gay legal Liberty Counsel.
Related articles