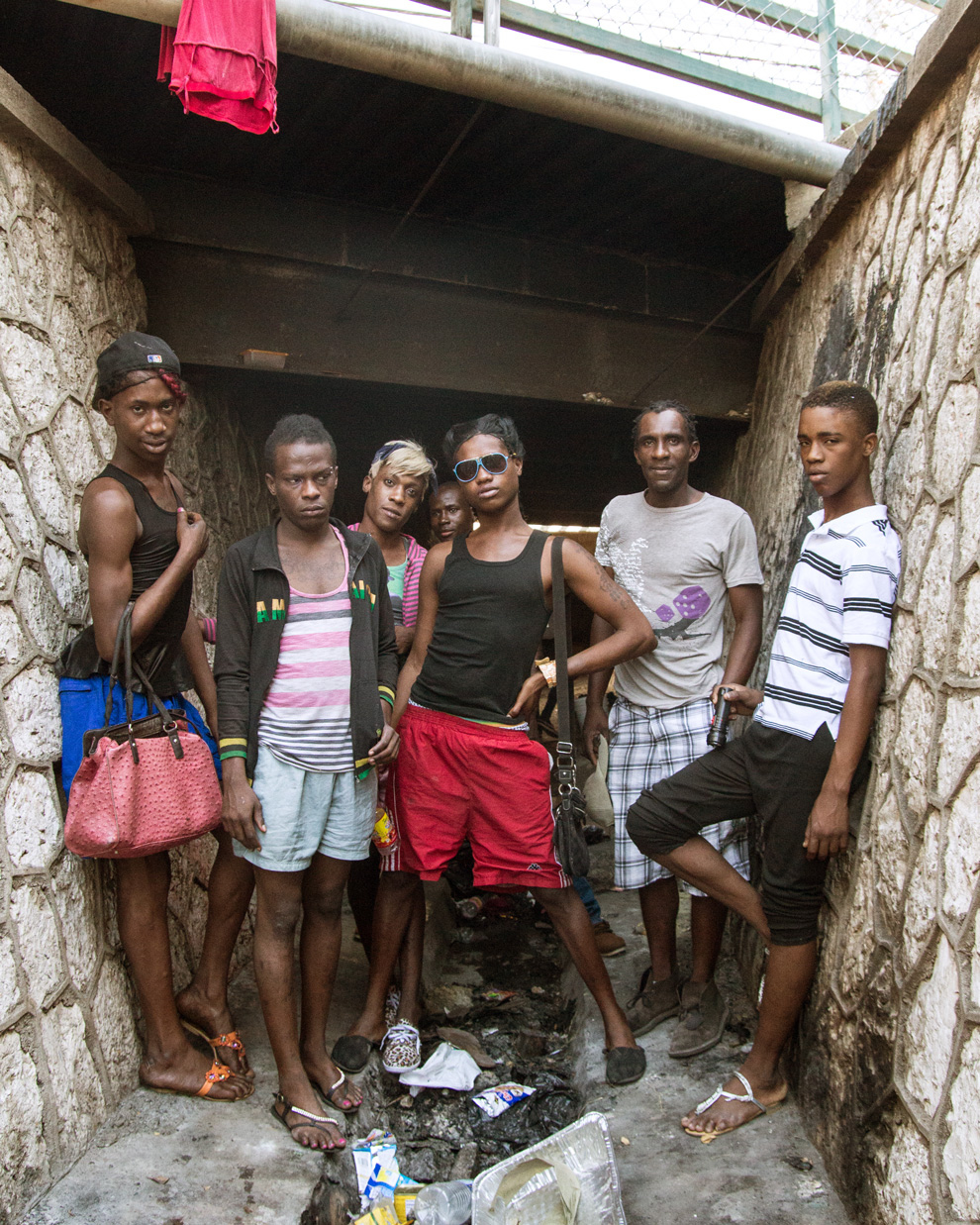 Excellent coverage of Jamaica's homeless LGBT youth by BuzzFeed correspondent J. Lester Feder includes this excerpt:
Interviews conducted with six of the youths scooped up in the sewer raid [by police on Dec. 1] paint a scary picture. All told stories of being turned out by their families, exiled by neighbors, and assaulted by classmates or neighborhood gangs.

Michael, who has the blond hair in the photograph above taken days after the raid, left his community three years ago at age 17 after being threatened at gunpoint for being gay. To his right, straddling the ditch, is Fancy Face, who is 23. She said she left home around a year and a half ago when local papers published a picture of her cross-dressing at a party raided by police.

On the far left, holding the pink handbag, is Davel. He was the youngest of the group — 15 — when his siblings forced him out of his mother's house five years ago.
For more information, read the full article in BuzzFeed: "Why Some LGBT Youths In Jamaica Are Forced To Call A Sewer Home" and related stories below.
To contribute to the effort to help the homeless youths:
Related articles