Jamaican police seize, burn donations to LGBT youths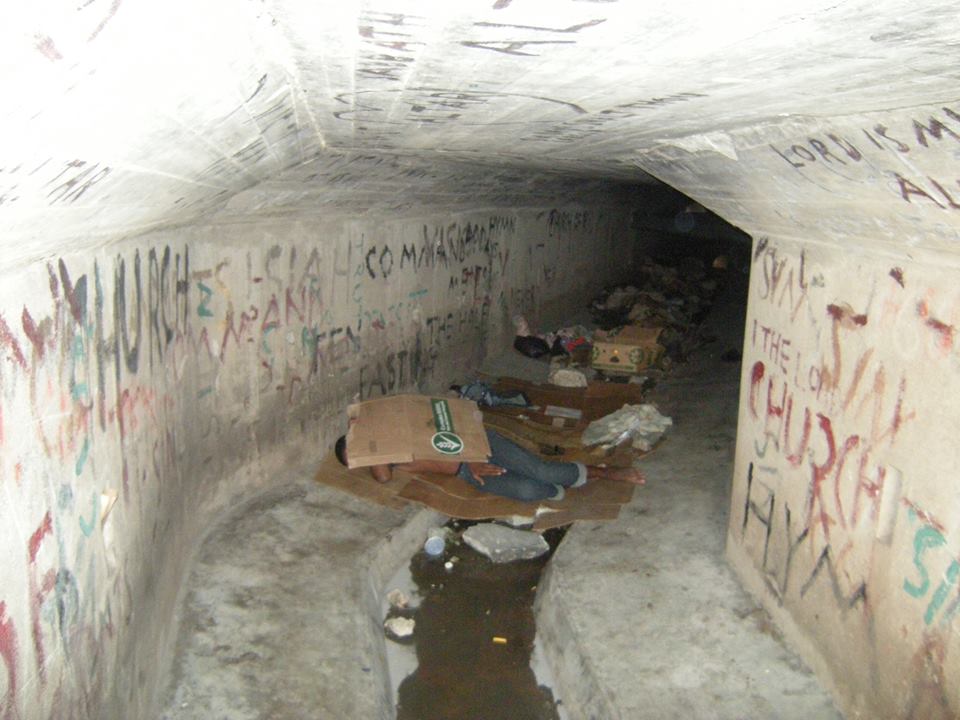 Jamaican police on Dec. 1 seized and burned food and clothing that concerned citizens had donated to LGBT youths who have been living in the sewers of New Kingston, activists say.
The youths moved into the sewers after being evicted first from their families' homes and then from abandoned buildings.  The donations were part of an effort to help the men, with the goal of providing them with housing and basic social services.
The destruction of the donated goods occurred during a police crackdown that resulted in the arrest of eight homeless young men on robbery charges.
A human rights activist who spoke by telephone with one of the arrested youths on Dec. 1 reported the following information, provided by Rick (not his real name):
Maurice Tomlinson (Photo courtesy of Macalester.edu)

Police burned their clothes, as they had also done on a previous raid, including clothes that LGBT rights activist Maurice Tomlinson had given to them.

Police also burned canned food that was donated to them last week.

The youths only remaining possessions are what they were wearing and what they carried in their bags.

Although the Jamaica Observer reported that police recovered several items of stolen property, Rick said he saw no such goods and heard no such claim from the police.

When the group came out of the gully, on orders from police who raided the site, they were met with television cameras and reporters from television stations and from the Jamaica Star.

Police then took the youth to Half-Way Tree police station where the police photographed the youths, took their names, their parents' names, and their parents' addresses.

The youth were then told that the gully [also described as the sewers] was now a forbidden area, and if they were found in the gully they would be locked up.

Police told them that it was the holiday season, so more people would want to be in New Kingston, but  the presence of the youth was scaring people away.

See Also

Police told them to go back home to their parents [who previously threw them out because of their sexual orientation].

Rick and about 10 or 11 others were on the road , and they are likely to have little choice but to return to the gully.
Concerned citizens are seeking donations to Dwayne's House, which is the name of the shelter that they hope to provide for the homeless LGBT youths.
To contribute online, go the website of the gay-friendly Open Arms Metropolitan Community Church; indicate that your donation is for "Dwayne's House."
To see distinctly different responses to this news, see the comments section below. One commenter believes that the seized goods were all stolen, not donated, and expresses relief that the homeless youths will leave the gully (whether that is likely to occur or not, since the youths have essentially been told to leave everywhere they have ever stayed).
Related articles