Gay Star News reports: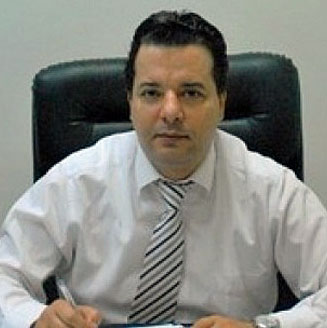 Mounir Baatour, a political party leader and lawyer, was found guilty of 'sodomy' with a 20-year-old man.

Baatour was sentenced to three months in prison by the court of first instance in Tunis.

The judge found him guilty of violating article 230 of the Tunisian Criminal Code that makes consensual gay sex a criminal offence punishable between six months up to three years imprisonment.

Baatour has been detained since he was arrested on 30 March.

His months in prison will count as time served toward his sentence according to his attorney who made a statement after the judgement (21 June).

According to the lawyer, he should be freed sometime this week.
There was no news about Baatour's alleged sexual partner.
Tunisia Live reported:
Although the sentence was far less than the maximum possible punishment, Baatour's attorney criticized the ruling.

"It is a harsh sentence, because the flagrant element does not exist in his case, as he was not arrested committing sodomy," he said. "All accusations against him lack evidence."

Sheraton Tunis Hotel

The attorney previously told Tunisia Live that his client was arrested while drinking a beer at the Hotel Sheraton bar in Tunis, and  that the director of the hotel ordered security guards to notify the police.

An employee at the Sheraton told Tunisia Live in April that Baatour was at the hotel's spa and was observed by hotel staff committing an illegal act in the shower. The employee said that he was arrested afterward in the bar.

According to the lawyer, Baatour was ordered by a judge to undergo a rectal examination in April at the forensic department of a Tunis hospital to verify whether he had engaged in sodomy.

Baatour did not appreciate his case being taken up by gay rights organizations, the lawyer said earlier this year, adding that this could damage his client's reputation and legal career.

The anti-sodomy law has been criticized by human rights advocates in Tunisia.

"These morality laws are almost never enforced," Tunisian human rights advocate Sondos Garbouj told Tunisia Live in April. "Whenever they are used you feel there is a political motivation behind it." She asserted that they are often used to settle scores.
Related articles