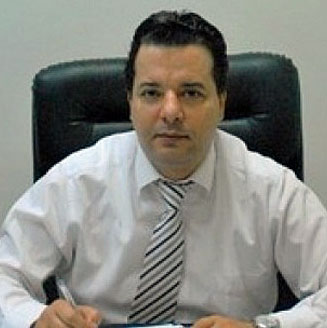 The Tunisian political leader arrested March 30 on sodomy charges remains in jail after being subjected to a rectal examination, Tunisia Live reported.
Mounir Baatour, head of the Liberal Party, denies the accusations against him.
He was arrested 24 days ago at the Sheraton Hotel in Tunis along with another unidentified man.
One of his lawyers who spoke on condition of anonymity said his client was arrested while drinking a beer in the hotel bar. Tunisia Live reported:
According to the lawyer, Baatour was ordered by a judge to undergo a rectal examination at the forensic department of a Tunis hospital to verify whether he had engaged in sodomy. This took place on April 8, said the lawyer, who added that he was not allowed to reveal the result of the test. …

"This is a human rights violation," said Sondos Garbouj, President of Amnesty International's Tunisia office, about the examination forced on Baatour. …

An employee at the Sheraton told Tunisia Live that Baatour was at the hotel's spa and was observed by hotel staff committing an illegal act in the shower. The employee said that he was arrested afterward in the bar.

The lawyer asserted that Baatour had not committed an illegal act, and that he was arrested in a manner that did not respect legal procedures.
Under Tunisian law the penalty for sodomy is up to three years in prison.
"These morality laws are almost never enforced," Garbouj said. "Whenever they are used you feel there is a political motivation behind it."
Baatour is being held at Mornaguia prison near Tunis, Tunisia Live stated. No date for his trial has been announced. His lawyer added:
Baatour did not appreciate the fact that his cause was being taken up by gay rights organizations, the lawyer said, adding that this could damage his client's reputation and legal career.
For more information, see the Tunisia Live coverage: Politician Arrested for Sodomy Subjected to Invasive Examination.
Related articles