The Iraqi LGBTQ rights group IraQueer has published a new video urging Iraqis to put a stop to anti-gay violence.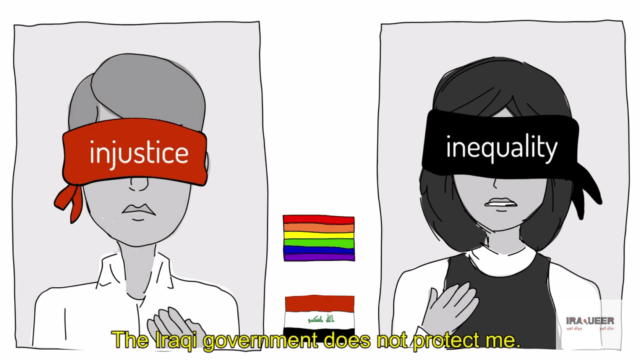 "This video highlights the killings of LGBT+ Iraqis that continue being unpunished," activists at IraQueer explained. "This video is a part of our animated series we have been producing for more than a year and has so far reached more than 150,000 people on social media."
The latest video is here, in Arabic with English subtitles.
The full playlist of nine IraQueer videos in Arabic and Kurdish is here.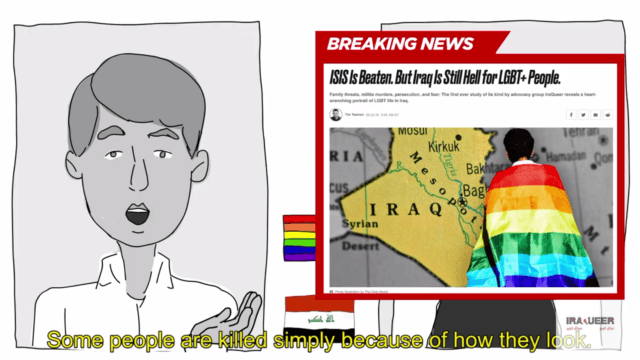 The introduction to the latest video states:
"2018 was another life-threatening year for LGBT+ Iraqis. Not even one person was held accountable for killing LGBT+ people in Iraq.

We at @IraQueer urge the Iraqi government to remember the fact that Iraq is one of the oldest and most influential civilizations in human history, and that we should not be okay with killing. Neglecting these crimes is a direct violation of all the responsibilities [that government officials] have to their citizens. "
Related articles: