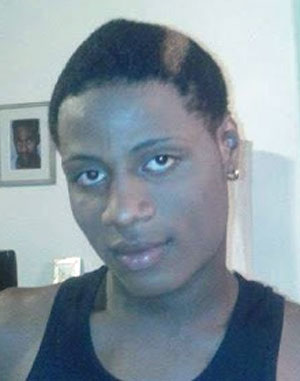 Dwayne Jones was a young trans youth living in my hometown of Montego Bay, Jamaica. "Mo. Bay," as locals affectionately call it, is known as the "friendly city." This undisputed tourism capital of the English-speaking Caribbean is very popular with overseas visitors.
But this tourist paradise hides a dark secret that is carefully hidden from vacationers who are often behind high resort walls. A recent survey found that nearly 92% of Jamaicans identify as homophobic and, as Dwayne found out, this can have deadly consequences.
At age 14, Dwayne, who also went by the party name "Gully Queen," was kicked out of her home because her father could no longer handle her gender expression. Dwayne then went to live in an abandoned building with some other LGBTQ youth who had been made homeless by their parents. Two years later Dwayne decided to attend a public street dance dressed as she identified. She was dancing with a gay friend when a female member of Dwayne's church outed her to the crowd.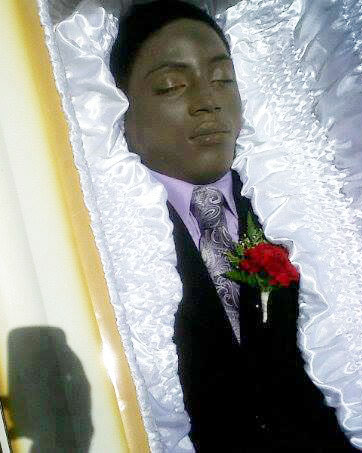 The mob turned on Dwayne and shot, stabbed, ran over her body with a car and then threw her remains into the nearby bushes before continuing to dance. When police went to investigate this very public act of murder, no one came forward. Nearly four years later there has been no arrest.
LGBTQ youth in Jamaica are still being thrown out by their parents, but, unlike many global north countries, there are very few shelters for them, and those that do exist can be very dangerous places.
So, many of these kids end up sleeping in sewers and some of them also sell sex to survive. They are often paid extra for condom-less sex by male clients who also have female partners as "masks" or "cures" for their homosexuality in our intensely homophobic society. This exposes the youngsters to STIs such as HIV.
Jamaican LGBTQ kids have few safe places to socialize and celebrate their resilience and survival against incredible odds. The few parties that they are invited to are often held at night and involve significant risks associated with simply getting to and from those places safely. As with Dwayne, disclosure can lead to attack, and so visibility is curtailed. But, Jamaican research has shown that it is only when people are out to their family, friends, etc. that the anti-gay hate subsides. People fear what they don't know.
Montego Bay Pride, which is now in its third year, provides that opportunity for over 300 LGBTQ youth and others to congregate and celebrate their identities in a secure and safe environment during the day.
There are multiple security protocols in place to ensure that all Pride attendees have a wonderful time. For example, all persons wishing to attend Montego Bay Pride must first register online and a team of members from the local community vet them to remove trolls. Those persons who are okayed to attend are only told the night before Pride where to meet at a remote location.
On Pride day, a bus picks them up at this spot where they are again vetted and then transported to a secret and secure site which serves as the main Pride venue. During the day we also go into town, again on a bus, and hold several five-minute pop-up protests where we wave rainbow flags and placards to boldly remind Jamaicans that we are here and NOT going anywhere. These "flash stands," as we call them, minimize the likelihood of local homophobes being able to mobilize in time to attack us.
Montego Bay Pride has always provided free meals to all participants because we know that many members of our communities are living from hand to mouth on the streets. We also provide free transportation because otherwise few of our members would feel safe enough to travel in the daytime. And, of course, we provide free entertainment because our LGBTQ community members are phenomenal performers!
I hope that you will join us and donate to Montego Bay Pride so that Jamaican LGBTQ youth and others can get a sense of true liberation, if only for one day.
Please donate here. Thanks for bringing Love & Pride to Mo. Bay!
Related articles about Montego Bay Pride:
Related articles about Dwayne Jones: