Montego Bay Pride — here's why

The historic Jamaica Pride that took place in Kingston from August 1 to 5 was an unqualified success. With public endorsements from the mayor of Kingston and the Minister of Justice, it is clear that the forward march for the full liberation of Jamaican LGBTI people is unstoppable.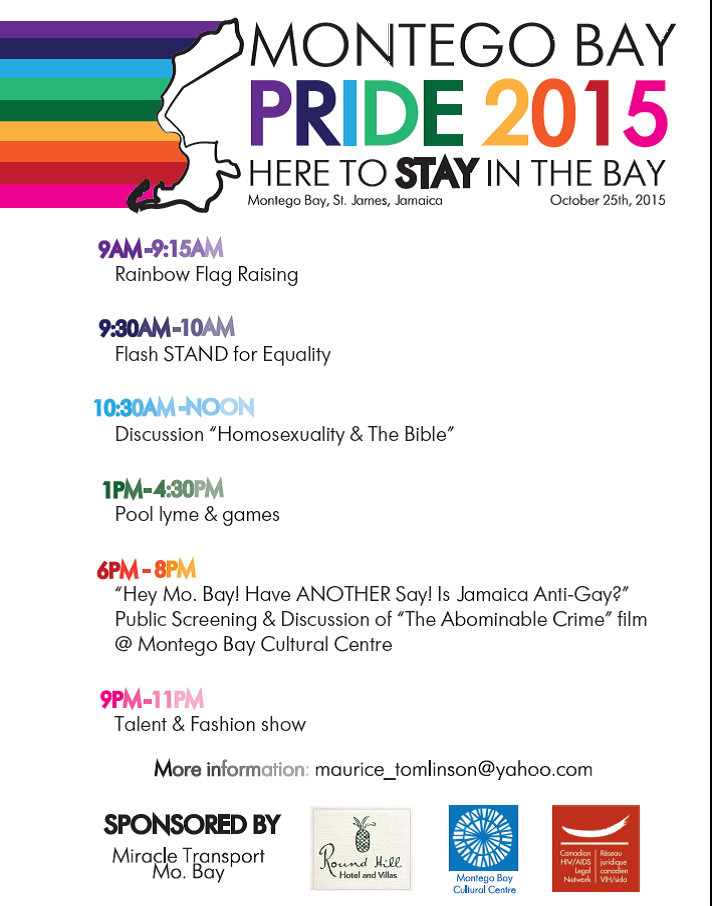 However, some persons from Montego Bay and western Jamaica were not able to participate in Pride Jamaica because of financial and other constraints. Many members of our LGBTI community are still only able to get entry-level positions because of SOGI stigma and discrimination. Therefore, they had limited time off and resources to travel to and stay in Kingston.
So I am working with a dedicated and motivated team of local and diaspora individuals to organize the first-ever Montego Bay Pride on Oct. 25!
The theme for Mo. Bay Pride will be "Here to STAY in the Bay!" We want to emphasize the facts that LGBTI Montegonians have as much right as anyone else to be here, and that these Pride celebrations will be ongoing. A 2009 Walk for Tolerance that I helped to organize in Montego Bay was undoubtedly the most ambitious public event of its kind ever undertaken in Jamaica. But, regrettably, there was no coordinated plan to ensure its ongoing viability. Until now. We are committed to ensuring that Montego Bay Pride becomes an annual event to complement the mission of Jamaica Pride. On an island that has the most churches per square mile, many of which spout anti-gay rhetoric, we need multiple joyous Pride celebrations to counter homophobic bigotry.
The program for Mo. Bay Pride will be condensed, and will consist of both private and public events. Below is the schedule:
Flag raising (Private)
Flash stand for equality (Public)
Discussion on homosexuality and the Bible (Private)
Pool lyme [pool party] and games (Private)
Screening and discussion of "The Abominable Crime" film under the theme "Hey Mo. Bay, have ANOTHER say! Is Jamaica Anti-Gay?" (Public)
Poolside talent and fashion show (Private)
The private events will take place at a secure villa. The address will only be made known to verified attendees. In addition, there will be private security on site.
Private security will also be on hand at the public events, and where possible, we will seek the cooperation of the police to provide a presence.
We have also arranged private tour buses to shuttle persons around.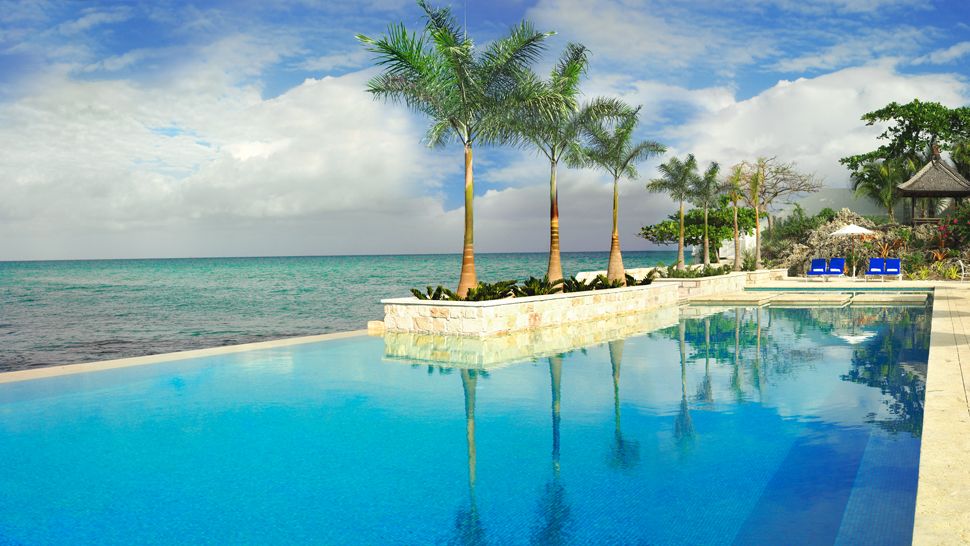 In addition to local LGBTI individuals, we hope to encourage our many overseas community members and allies to join us for this historic Pride celebration. We are thrilled to announce that the Round Hill Hotel & Villas, winner of the award for the World's Best Villa, has enthusiastically agreed to be an official sponsor of Mo. Bay Pride.
Exclusively for Pride attendees, the hotel has discounted its rates by two-thirds to US$200/night, double-occupancy. A third person can also stay in the same room for US$79/night subject to tax and service charges. To access these incredible deals, guests should call the reservations department at 800-972-2159 or 876-956-7050 and reference MO. BAY PRIDE when making their reservation, or email your request to
In addition to Round Hill, we are also grateful to our other sponsors, such as the Canadian HIV/AIDS Legal Network, and Miracle Transport. Persons who wish to support Mo. Bay Pride may contact me for details.
For security reasons, persons will have to register for the private events and can do so at the site Montego Bay Pride 2015 .
Mo. Bay Pride is a non-profit and any profits made will go directly to a charitable cause that benefits LGBTI people in Jamaica.  This year, we are proud to partner with the Larry Chang Centre for homeless LGBTI youth.  This Center is a joint venture between J-FLAG and Dwayne's House, and both organizations have been invited to take part in Mo. Bay Pride.
So, please come and CELEBRATE, EDUCATE, ADVOCATE & DONATE for a worthy cause!
Happy Pride in Mo. Bay!
More information about Mo. Bay Pride can be found at MoBayPride2015 on Facebook
Related articles