The Dhaka Tribune reported that in Bangladesh, a new survey reached 751 self-identified homosexuals and revealed that lesbians, gays and bisexuals live in fear.   The survey was done as part of a needs assessment by Boys of Bangladesh, a support group for the gay community in Bangladesh, and by Roopban, a magazine for the gay community.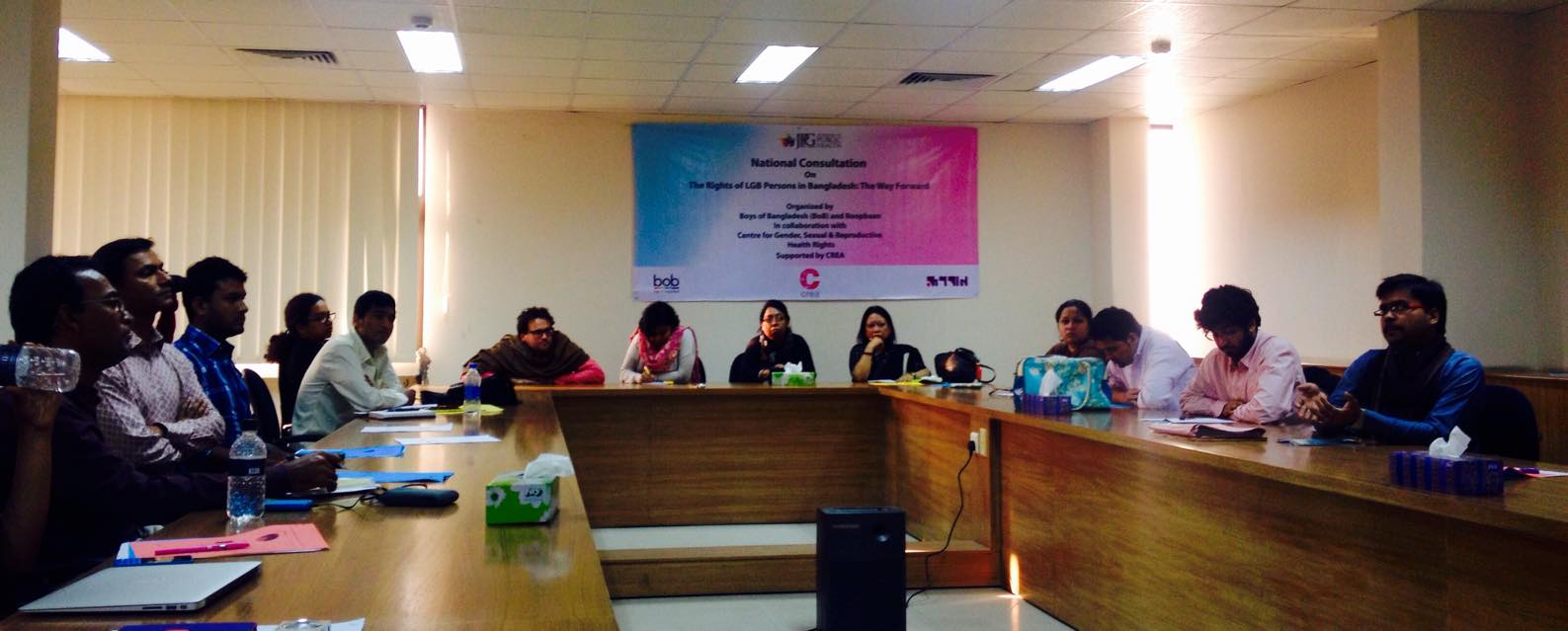 The survey revealed that 59% of respondents never faced discrimination due to their sexual orientation. However, more than 50% say they live in constant fear of their sexual orientation being discovered.  Some 25.8% of respondents said they did face discrimination, and a higher percentage said they either had no knowledge of or no access to legal support.
Homosexuality is still considered taboo in Bangladesh. Many people surveyed said they felt their sexual orientation conflicted with their religious identity, with some even stating it is a sin and immoral. The Dhaka Tribune said:
"The aim of our survey is to understand what problems our community is facing, what their demands are and how they can be addressed," said Shakhawat Imam Rajeeb. "We had actually expected or targeted responses from about 500 people, but we had more than 700 responses," Rajeeb added.
The Tribune also reported there was speculation that respondents were largely from the middle class. Rajeeb said that the survey was not wholly representative of the LGB community in all of Bangladesh…possibly because it is difficult to access lower echelon of the society which is less educated.
This was the first such survey in Bangladesh. The survey polled individuals in eight major cities across the country of which 250 were from the capital, Dhaka. The average age of those surveyed was 25. The Tribune said:
"Sexuality in general needs to be talked about in our country," said Saad Khan, a researcher. "There is such a wide spectrum of sexuality – we have to be open to different interpretations of it. That can only happen when you bring in different voices from society."
Bangladesh, a predominantly Muslim nation, criminalizes homosexuality.  The Bangladesh Penal Code, Section 377 states: "Whoever voluntarily has carnal intercourse against the order of nature with any man, woman or animal, shall be punished with imprisonment for life, or with imprisonment of either description for a term which may extend to ten years, and shall also be liable to fine."
Click here to access the news report by the Dhaka Tribune.
Related articles: