WHOSE STRATEGY WILL PREVAIL: LOCALS' OR FOREIGNERS'
Six months before the scheduled start of the Winter Olympics in Sochi, Russia, opponents of Russia's crackdown on LGBT people find themselves sharply divided over how to proceed.
Boycott the Sochi games?  Move the games elsewhere?
Or do what many Russian LGBT activists propose — take part in the Sochi games and protest there against all anti-gay laws, especially Russia's?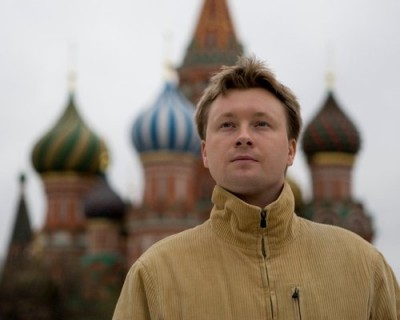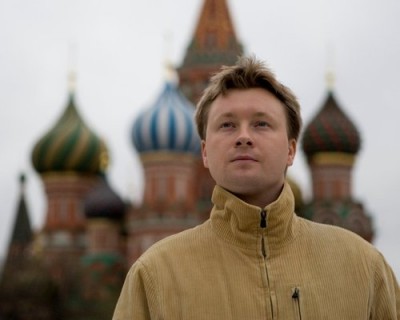 LGBT activists in Russia have asked that the games proceed and be used as an opportunity to advocate for change for "LGBT people and allies everywhere."
The Russian LGBT Network stated on July 30:
"The Olympic Games are a unique and powerful occasion for individuals, organizations, diplomatic missions, and governments to come together and voice, in tune with the Olympic ideals, the ideas of human rights, freedoms, equality and justice – regardless of sexual orientation and gender identity. …

"The Olympics in Sochi should … demonstrate to everyone who is watching that the greatest athletes stand strong with their LGBT competitors and partners, out or closeted, and that together they stand strong with LGBT people and allies everywhere."
Prominent Russian LGBT-rights activist Nikolai Alexeyev proposed holding a gay pride parade at the start of the Sochi Olympics "to attract the maximum attention to the rights violations" created by Russia's far-reaching and ill-defined ban on so-called "gay propaganda" and other anti-gay actions.
FOLLOWING THE LOCAL LEAD
In general, the best examples of international advocacy are led by those directly affected locally.
In South Africa in 1959, the African National Congress (ANC) asked supporters abroad for a boycott, which strengthened the world's resolve against apartheid and led to the end of apartheid in the early 1990s.
In Uganda last year, the Civil Society Coalition opposing the Anti-Homosexuality Bill (the "Kill the Gays Bill") made specific requests to international supporters about the timing of public statements on the issue in order to maximize their impact.  Many supporters complied, working against the bill only behind the scenes until they were given the all-clear to resume public pronouncements. So far, the bill has remained in committee without coming to a vote in the Ugandan parliament.
Throughout Africa in 2011 and 2012, the Ugandan coalition and LGBT activists elsewhere made clear that British Prime Minister David Cameron had harmed their cause by his October 2011 threat to withhold foreign aid to countries that do not repeal anti-gay laws. In Uganda, the coalition said last year that such threats can "lead to scapegoating of the LGBTI community as well as Human Rights Defenders working with LGBTI rights and whip up sentiments for the Bill." Cameron has refrained from renewing that threat; he seems to have gotten the message.
In the case of Russia, though, many activists outside the country have paid no attention to what the Russian LGBT Network suggests. Some don't know about the Russian advocates' position. Some don't care what the local activists suggest.  Some believe that they know better. Some staked out their positions before the Russian advocates publicized their strategy.
PROTESTING AT SOCHI
Some activists and activist-athletes plan to go to Sochi, following the Russian network's advice or at least agreeing with it.
Speedskater Blake Skjellerup of New Zealand says he will wear a gay-pride pin in Sochi. If that gets him into trouble, "so be it," he says.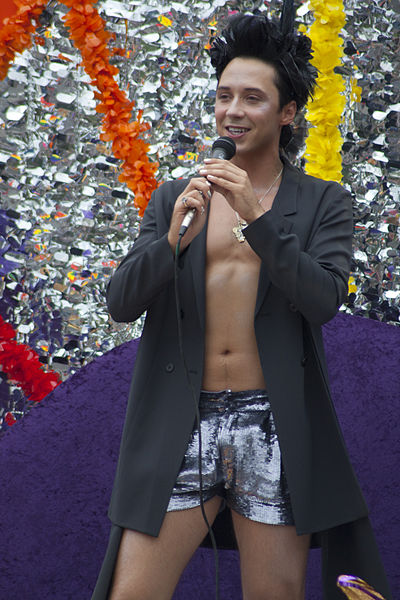 Gay U.S. figure skater Johnny Weir says the Russian crackdown is "heartbreaking" but the games should go on. He says:
"A strong pro-LGBT presence in Sochi will only help to show how backward and out of touch the Russian government's laws are. Let the world focus on the LGBT struggles in Russia, as international outrage, attention and pressure will only help the community to persevere and make right the wrongs. … I firmly believe that boycotting would also lead us to boycott the people we are trying to protect."
Outsports, the media enterprise covering LGBT athletes and fans, opposes a boycott:
Instead of walking away, LGBT athletes and their nations should march into Sochi holding their heads high. It's a lesson we learned in 1936 when the United States faced a similar decision: Attend the Berlin Games as the Third Reich was rising to power, or stay home due to mounting human rights concerns. The Americans attended those Games and gave rise to Jess Owens, a black athlete who beat Hitler's "master race" at his own game on his own track. We can do the same thing in Sochi. Want to make the Olympics a gay spectacle? Follow the Jess Owens model: Beat the Russians on their own track. Help out LGBT athletes get onto the podium.
Patrick Burke of the You Can Play Project, which advocates for gay athletes, says Sochi will be an opportunity to advance LGBT rights:
To send the strongest possible message of support to the LGBT community, we must send our athletes—those who are LGBT, those who are LGBT-supportive, those with LGBT family members or friends. Let them show that champions stand strong with their teammates and training partners. Send our openly LGBT and "publicly pro-gay" athletes and let them compete. Let them win. Show the world that there are elite LGBT athletes who are not afraid to be themselves, on and off the playing field. That the majority of the world's finest athletes support their LGBT teammates, coaches, and opponents by treating them as equals in competition.
Admittedly, although those advocates agree with the Russian LGBT Network's position, none of them refers to it directly.
Canadian activists, however, "in solidarity with our LGBT brothers and sisters in Russia," are proposing a multifaceted campaign that follows the Russian network's strategy, seeking action by the government, Olympics organizers, Olympics sponsors and broadcasters to push for an end to Russia's repression of LGBT people.
MOVING THE GAMES
Other good-hearted and forceful advocates for LGBT rights not only disagree with the Russian activist network's position, but also, unfortunately, act as if that local group's wishes are irrelevant.
Instead, they put forth their own reasons for favoring a new location for the games or a boycott of some sort.
George Takei, the "Star Trek" actor, social media superstar, and LGBT rights activist, wants the games to be returned to their previous venue. He says:
"The IOC must do the right thing, protect its athletes and the fans, and move the 2014 Winter Olympics out of Russia."
He asks supporters to sign a Change.org petition urging the International Olympic Committee to move the 2014 Winter Games to Vancouver, Canada.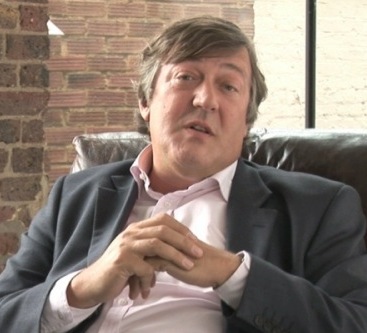 Stephen Fry, British actor and activist, has written an open letter the Prime Minister David Cameron and the IOC, appealing for a move to "anywhere you like":
An absolute ban on the Russian Winter Olympics of 2014 on Sochi is simply essential. Stage them elsewhere in Utah, Lillyhammer, anywhere you like. At all costs Putin cannot be seen to have the approval of the civilised world.
BOYCOTTING
Harvey Fierstein, playwright and actor, was one of the first to urge a boycott of the games:
"Russia's president, Vladimir V. Putin, has declared war on homosexuals. … The Olympic Committee must demand the retraction of these laws under threat of boycott."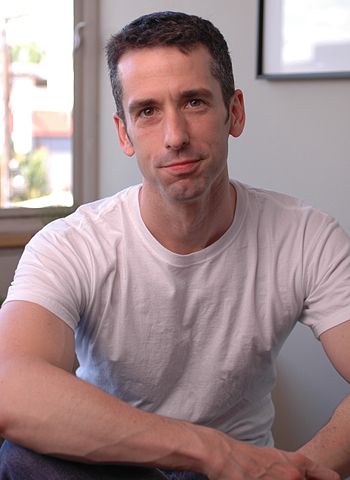 Dan Savage, columnist, was an early advocate of a boycott of Russian vodka, whether the games themselves are boycotted or not:
There is something we can do right here, right now, in Seattle and other US cities to show our solidarity with Russian queers and their allies and to help to draw international attention to the persecution of gay men, lesbians, bisexuals, trans people, and straight allies in Putin's increasingly fascistic Russia: DUMP RUSSIAN VODKA.
That has led to debates about whether Stolichnaya vodka should be included in the boycott. Its background is Russian, but it's made in Latvia by a gay-friendly company based in Luxembourg. The Latvian LGBT rights group Mozaika fears that a Stolichnaya boycott could "backfire and have unintended negative consequences for the extremely fragile LGBT community in Latvia."
DISAGREEING WITH RUSSIAN LGBT STRATEGY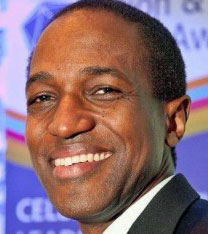 Jamaican activist Maurice Tomlinson, currently living in Canada for safety but still  fighting for LGBT rights throughout the Caribbean, has said that people should consult with Russian gay rights groups to formulate the best plan of action. He said:
"They have a perspective which is valuable. They may not know the full implications of what they are recommending, but listen to them first," Tomlinson says. "The recommendations made by the major LGBT activist in Russia that I am aware of is that we should attend [the Olympics], and we should use the opportunity to draw attention to the laws through Saint Petersburg Pride or Sochi Pride. Drawing attention to the laws through mounting Pride events with athletes and allies there for the Winter Olympics is instructive and useful."
But he later changed his mind, stating on Facebook:
I now feel that the situation is deteriorating so rapidly in Russia that the Olympics should be moved. The fact that the chief of police and the Duma are adamant that the anti-gay law IS to be enforced, will undoubtedly give license to skinheads and others to attack gays during the Olympics. Holding the Olympics in Sochi now seems plainly irresponsible. I am sure the local groups would agree.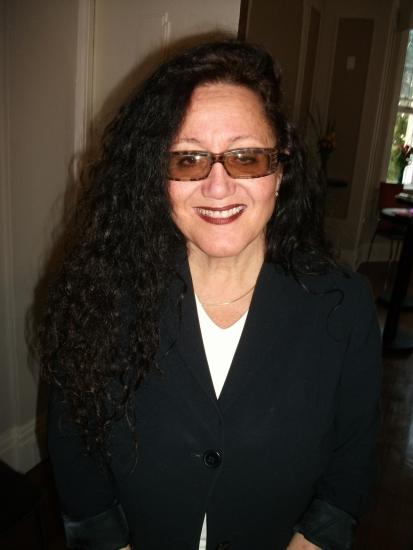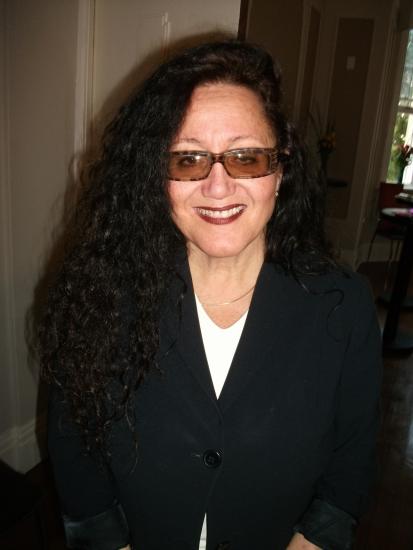 Boycott supporter Melanie Nathan, a South Africa native, LGBT advocate and blogger at O-Blog-Dee, recognizes the Russian LGBT Network's position, although she disagrees with it.  She says that international principles should take priority, which is a lesson she draws from the South Africa experience:
Unfortunately some Russian activists have got the word out above others, that they would prefer that we do not boycott the Games or call for the event to be removed from Russian soil.  But that is not how all of Russia's LGBTI community feels. And it is reminiscent of the argument in South Africa at the time.

Some South Africans impacted by Apartheid said 'yes' and some said 'no' to boycotts. However it boiled down to the principles established by the international community – the winning principle and remedy came from those who simply refused to participate in Apartheid, and so 100% boycott and isolation became the call.
As Nathan points out, not every LGBT activist in Russia agrees with the Russian LGBT Network. A varied group of 23 Russians, including attorneys, journalists, artists and activists, wrote a letter to the U.S. activist group Queer Nation, urging boycotts of both the Sochi games and Russian  vodka.
PRESSURING CORPORATIONS
RUSA LGBT, a Russian-American gay rights group, said the pressure should be applied on Olympic sponsors:
The only way to make our voices heard is to demand from the corporate sponsors and partners of the Sochi Olympics that they withdraw their support and funding. The major sponsors of the Sochi Olympic Games include the following international corporation: Coca-­‐Cola, Omega Watches, VISA, PriceWaterhouseCoopers,  Procter & Gamble, Samsung, and Panasonic.
Yelena Goltsman, the founder of that group, had wanted the Winter Olympics to be moved, but says it's too late for that. RUSA LGBT also suggests that international corporations flout the far-reaching Russian ban on "gay propaganda" by including statements supporting gay rights in their commercials.
But so far, The New York Times notes, "Olympic sponsors like Coca-Cola and McDonald's also have been publicly muted. In effect, they are underwriting the Games in Sochi that contradict their own corporate policies against discrimination."
NBC, which paid $775 million for the right to broadcast the Winter Olympics, has not spoken out strongly on the issue, but  Mark Lazarus, the chairman of the NBC Sports Group, suggests that NBC commentators will discuss the "gay propaganda" ban as it affects the games:  "If it is still their law and it is impacting any part of the Olympic Games, we will make sure that we acknowledge it and recognize it."
IMAGINING ADVOCACY IN SOCHI
New York Times commentator Frank Bruni has described how protests in Sochi could occur, which would be in line with the Russian network's plan:
Imagine rainbow flags or comparable symbols not just in the American delegation but in the British, French, Argentine and South African ones. Imagine what that would say and how that would feel to a 14-year-old girl watching from rural Oklahoma, where she worries hourly about her attraction to other girls and its impact on her future. Or to a 35-year-old gay man in one of the many African countries where homosexual acts are punishable with lengthy prison sentences or even death. Or to a lesbian or gay Russian of any age.
Related articles