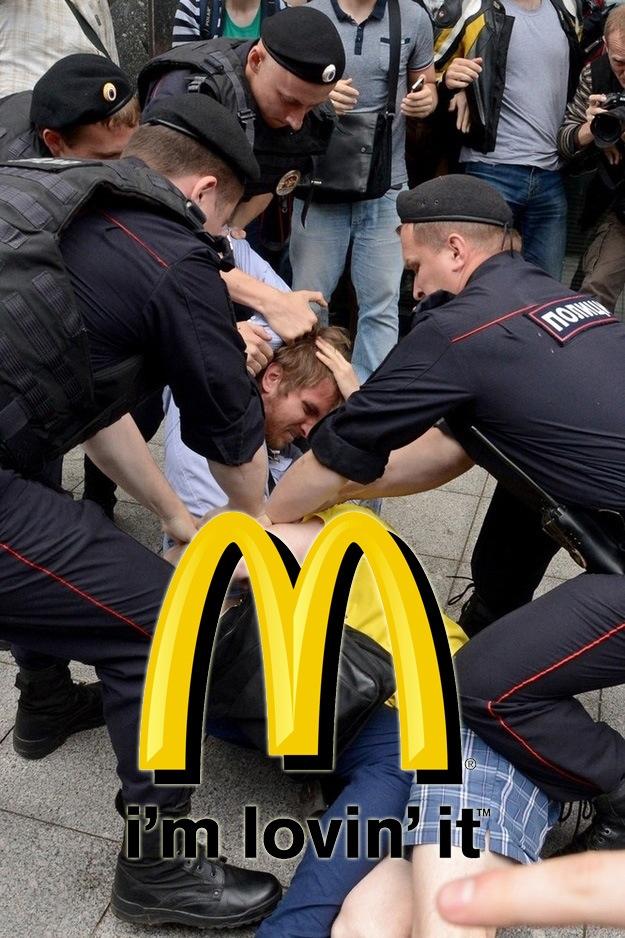 Who should be boycotted to protest Russia's anti-LGBT crackdown, if anyone?
The newly launched boycott of Stolichnaya vodka is flawed because the Stolichnaya that's available outside Russia is made in Latvia by a gay-friendly company based in Luxembourg.
RUSA LGBT, a Russian-American gay rights group, is urging a boycott of the 2014 Winter Olympics in Sochi, Russia. But the Russian LGBT Network says opponents of Russia's anti-gay crackdown should go to Sochi and protest there rather than boycotting.
If people want to boycott in response to Russia's anti-LGBT crackdown, one other possibility is to boycott corporate sponsors of the Sochi Winter Olympics, unless the companies take strong positions in favor of human rights for all in Russia, especially at the Olympics.
David Whittaker of London has joined together a series of Sochi Olympic sponsors' logos displayed on photos of ongoing anti-gay violence in Russia.
The photo above is one example.
Related articles