Coming Sunday: Online panel about overturning Caribbean anti-gay laws
An online panel discussion about lawsuits seeking to overturn six Caribbean nations' anti-LGBT laws is scheduled for Sunday, July 19.
By Maurice Tomlinson
Nine Caribbean countries have the last remaining anti-sodomy laws in the western hemisphere. These British colonially imposed statutes criminalize consensual same-sex intimacy and impose draconian punishments ranging from 10 years to life imprisonment. In some instances, LGBT people also face forced psychiatric confinement and mandatory sex-offender registration for their harmless acts of love.
The unjust laws sustain and encourage deadly hate for LGBT people, driving them underground and contribute to the Caribbean having the second highest HIV prevalence rate after sub-Saharan Africa
But regional activists are fighting back.
There are currently ongoing challenges to anti-sodomy laws in six countries, Barbados, Belize, Dominica, Jamaica, St. Vincent and the Grenadines, and Trinidad and Tobago. On Sunday, July 19 there will be a virtual forum open to the public featuring litigants in the cases. These courageous individuals will provide an update on their ground-breaking legal actions and the public response to them.
This online event is being hosted by Minority Rights Dominica (MiRiDom) on the first anniversary of the filing of the Dominica challenge. Trans Advocacy and Agitation Barbados, United Belize Advocacy Movement, Montego Bay Pride and the Canadian HIV/AIDS Legal Network are also collaborating on the forum.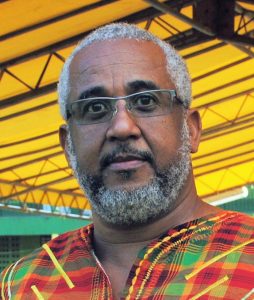 Reflecting on the significance of the this event in light of recent global upheavals, MiRiDom's director, Daryl Phillip said: "There is no doubt that these imposed anti-sodomy laws are racist as the British colonizers wanted to eradicate the long-standing fluid approach to intimacy of native peoples. Tragically, decades after the British left the hateful legacy of these laws remains and continues to enslave our people. It is now time to end them and this panel will provide an insight into some of the painful and sacrificial work required to do that. We hope that the forum will serve as an inspiration for the many other liberation struggles that must begin and continue in order to decolonize black and LGBT lives and loves around the world."
To register for the forum, send an email to mtomlison@aidslaw.ca.