You can help amplify the voice of an increasingly prominent Christian leader speaking out against Caribbean nations' anti-gay laws. Jamaican/Canadian activist Maurice Tomlinson explains how to make your donation count: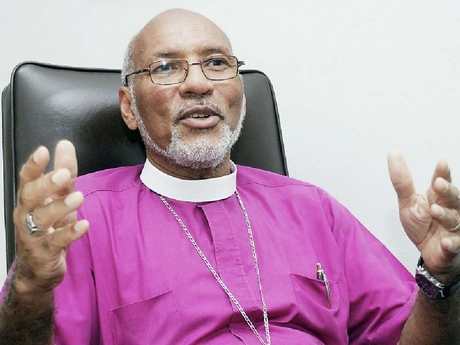 By Maurice Tomlinson
Religious homophobia supports laws in 70 countries that still criminalize same-sex conduct. This is especially true in the Commonwealth, where anti-sodomy laws initially reflected Anglican Church teachings and were imposed during the period of British colonization. However, things are changing.
In May, pro-decriminalization Anglican bishop of Jamaica and the Cayman Islands, the Rt. Revd. Dr. Howard Gregory, was appointed the Archbishop (Primate) of the Province of the West Indies, which is part of the 85 million+-member global Anglican Communion.
In 2017 Bishop Howard wrote to the Jamaican Parliament during its deliberations on the country's anti-sodomy law and called for a repeal of this 1864 statute. This draconian edict imposes up to 10 years' imprisonment at hard labour for any form of male same-sex intimacy, even two men holding hands in the privacy of their hotel room.
Worse, a 2012 update to the law added sex offender registration and a requirement to always carry a pass or face a one-year prison sentence plus a J$1million (about US$9,000) fine each time police catch you without your pass.
Sadly, Bishop Gregory's voice of reason was drowned out by the large majority of the country's extremist Christian leaders and their congregants who support the law. This scenario is very similar to what happens across the rest of the Commonwealth.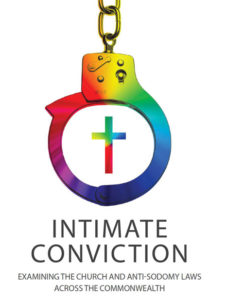 That is why the Canadian HIV/AIDS Legal Network in collaboration with Anglicans for Decriminalization and other local and international organizations is working to amplify the voices of Christian leaders who support an end to these dreadful laws.
In 2016 the Primates of the Anglican Communion made an unequivocal call for global decriminalization and in 2017 the Legal Network and our partners hosted the Intimate Conviction conference in Jamaica. This was the first-ever global dialogue on the role of the church in the criminalization of private consensual same-gender intimacy.
Former Archbishop of the West Indies, the Most Revd. Dr. John Holder delivered the keynote address and made a strong call for decriminalization. This has emboldened other progressive Christian leaders to join the chorus supporting decriminalization.
The conference proceedings, which include Archbishop John's keynote address, can be downloaded for free. Free hard copies can also be requested by emailing [email protected].
If you want to ensure that the next conference takes place, please donate and write "INTIMATE CONVICTION" in the feedback section.
Together we can turn the tide on religious homophobia.
Related articles: