Popular Nigerian producer and record label owner Don Jazzy  surprised many on Instagram when he expressed support for an effeminate male dancer.
---
From the African Human Rights Media Network

---
By Mike Daemon
Increasing numbers of Nigerian celebrities are beginning to defend and publicly embrace LGBTIQ persons.
Don Jazzy surprised his over six million Instagram followers when he shared a video of Obialor James Brown who was dancing impressively to a song that Jazzy had produced.
Brown is an effeminate Nigerian man who gained massive media attention last year after he was arrested by the Nigeria police and paraded before the media as a homosexual.
"He can dance. That's all I can see," Jazzy wrote.
The producer not only shared the video but also thanked Brown for his support for the song. He rebuked commenters who were making negative remarks about the talented dancer, saying that they were "full of hate."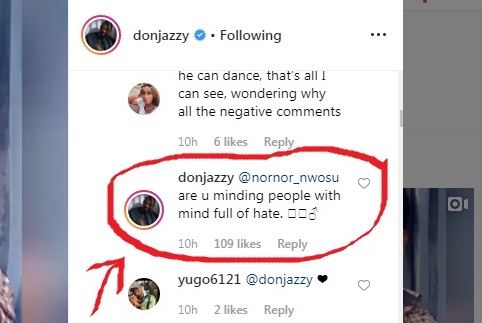 Watch the video below.
https://www.instagram.com/p/Bxx7xvnFnBi/
Source: Rights Africa