International religious leader urge repeal of Caribbean anti-LGBT laws
Religious leaders from five nations have called on governments across the Caribbean to repeal their anti-gay laws.

In an open letter to Caribbean governments, Christian clergy from Canada, the United States, the United Kingdom, Australia and Jamaica also appealed to them to support the human rights and health of their local LGBT populations.
Nine Caribbean countries, including Guyana in northern South America, have anti-gay laws prohibiting homosexual activity: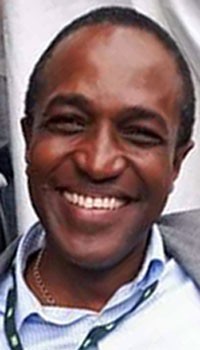 The release of the letter coincided with the electronic publication of a book documenting last October's "Intimate Conviction" conference in Jamaica, at which more than 60 religious leaders analyzed the origins and devastating effects of anti-gay laws in former British colonies.
Jamaican/Canadian activist Maurice Tomlinson, who organized the conference and the letter, stated:
"Anti-sodomy laws wreak havoc on the daily lives of millions of LGBT people around the world and yet for many years church leaders shamefully promoted these archaic statutes as somehow morally justified. This letter demonstrates that the tide is turning and more clerics are coming forward to condemn these laws, which directly violate human dignity."
Copies of the book are available free by request to info@aidslaw.ca.
This is the text of the religious leaders' statement about anti-gay laws, issued on Oct. 4:
Religious leaders call on governments across the Caribbean to repeal anti-LGBT laws
KINGSTON, Jamaica — Laws that criminalize consensual same-sex intimacy exist in a majority of Commonwealth countries, an unwelcome holdover from colonization — despite the fact that such laws have been long since repealed in the United Kingdom. But repealing these laws has proven difficult in some countries as they continue to be falsely "justified" by religious arguments put forward by conservative faith leaders and churches, which in turn fuels an unfortunate hate that is distinctly un-Christian. But the tide is now turning.
One year ago, over sixty faith leaders from many different denominations came together in Kingston, Jamaica, for the first ever "Intimate Conviction" conference. Today, an edited volume of some of their compelling presentations, "Intimate Conviction: Examining the Church and Anti-Sodomy Laws Across the Caribbean," is launching and will now serve as an important tool to make the case for the repeal of anti-LGBT laws in the Caribbean and indeed across the Commonwealth.
We are proud to support today's historic release and stand firm in our conviction that love is love, and that God's unconditional and all-inclusive love extends to everyone. We must always strive to demonstrate that same unconditional love and respect for all members of our human family.
Today's launch of the Intimate Conviction volume demonstrates broad, cross-denominational support from churches for the much needed repeal of anti-LGBT laws. We urge governments across the Caribbean to repeal anti-LGBT laws in their jurisdiction and to support the human rights and health of their LGBT populations.
Signed:
Bishop Alan Wilson (Photo courtesy of KaleidoScot)

The Rev. Michael Blair, Executive Minister, Church in Mission, United Church of Canada/L'Eglise Unie du Canada

Michiko Bown-Kai, Co-chair, Affirm United/S'Affirmer Ensemble, United Church of Canada/ L'Eglise Unie du Canada
The Rev. Andrew Chisholm, Rector, St. James (Anglican), Kingston, Ontario
Francisco DeBernardo, Executive Director, New Ways Ministry (Catholic)
The Rev. Dr. Cheri DiNovo, United Church of Canada
The Rev. Matt Glover, Director, MGA Counselling Services, Australia
Sister Jeannine Gramick, Coordinator of the National Coalition of American Nuns
The Rev. Canon Dr. John W. B. Hill, presbyter of the Anglican Diocese of Toronto, Canon of St. James Cathedral
The Rev. Dr. Boon Lin Ngeo, Metropolitan Community Church of New York (MCCNY)
The Rev. Jide Macaulay, Founder & CEO House Of Rainbow, London
The Very Rev. Fr. Sean Major-Campbell, Rector, Christ Church, Kingston, Jamaica
The Ven. Alastair McCollum, Archdeacon, Anglican Diocese of British Columbia
The Rev. Canon Garth Minott, Anglican Church of Jamaica and the Cayman Islands
The Rt. Rev. Dr. Alan Wilson, Bishop of Buckingham, Diocese of Oxford
The Rev. Matthew Stewart, Priest-in-charge, St. James Episcopal Church, Cambridge, Massachusetts, U.S.A.
Related articles: