Iran is prosecuting a women's rights activist for allegedly trying to persuade Iranian society to accept same-sex intimacy.
The Iranian LGBT-rights organization 6Rang published a report on the trial, which has been edited and reprinted here:
The first court session in the trial of gender equality activist Rezvaneh Mohammadi was held on Feb. 18 at Branch 28 of Tehran's Revolutionary Court.
The notorious Judge Moghiseh is presiding, according to reports received by 6Rang.
Reports indicate not only that Ms. Mohammadi's lawyer was not given the right to defend his client, he was also refused access to the court file.
Ms. Mohammadi's charges include "collusion against national security by normalizing same-sex relations." This is the first time that an activist faced such an accusation in Iran.
If convicted, she could be sentenced to up to five years' imprisonment.
Following her arrest on September 3, 2018, Ms. Mohammadi was interrogated for 26 days at ward 209 of Evin prison. She was transferred to the woman's ward on Sept. 29 and eventually was released on bail.
6Rang condemns the detention of civil rights activists based on such allegations. Such detentions  violate internationally recognized human rights and the Covenant on Civil and Political Rights to which the Islamic Republic of Iran is a party.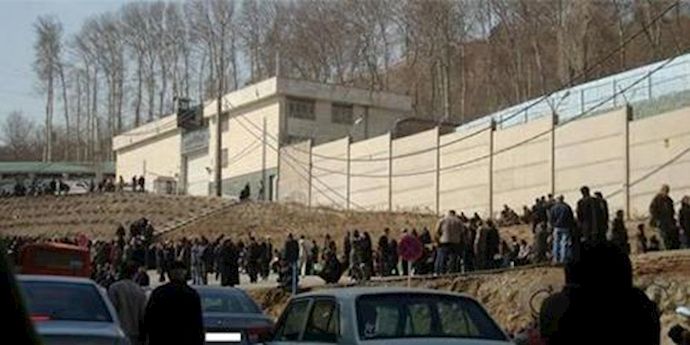 The Center for Human Rights in Iran (CHRI) reported in September:
Mohammadi was arrested at her home on September 3 by security agents. CHRI has not been able to independently confirm which organization was responsible for her arrest. During the arrest, Mohammadi's mobile phone and other electronic devices were reportedly confiscated.
The authorities in Iran have increasingly cracked down on growing societal demands for women's rights in Iran, which have accelerated since the beginning of the year. For example, women in Iran are being jailed in record numbers for peacefully protesting against the compulsory hijab by removing it in public, and prominent human rights attorney Nasrin Sotoudeh has been detained in Tehran's Evin Prison since June 13, 2018 and is facing national security charges for representing these women. …
Rezvaneh Mohammadi has been active in promoting gender equality online and has participated in gender equality workshops. Mohammadi was arrested a few months ago by Gorgan city's morality police force for not wearing a hijab. She was held for one night in the police's detention center and released on bail. She was acquitted on her charge by the city court.
Related articles:
Three Detained Women's Rights Activists Should be Immediately Released (September 2018, Center for Human Rights in Iran)
Iran: Open letter to President Hassan Rouhani: Stop the persecution of HRDs (September 2018, International Federation for Human Rights)
Iran: "It's a great honor to violate homosexuals' rights" December 2017, 76crimes.com)
To avoid the army, gay Iranians must carry 'gay' ID cards (June 2016, 76crimes.com)
Iran pushes 'Islamic human rights' excluding LGBT people (July 2016, 76crimes.com)
Iran rejects U.N. plea to stop abuse of LGBTI youths  (February 2016, 76crimes.com)
Iranian Government evades the UN questions on LGBTI children (January 2016, 6rang.org)
Living Dangerously: What It's Like to Be Gay in Iran (December 2014, 76crimes.com)
New fund aims to help Iranian LGBT community (November 2014, 76crimes.com)
11 nations blast Iran's record on LGBTI rights (November 2014, 76crimes.com)
Iran's top judge denies executions for being gay (August 2014, 76crimes.com)