In Pakistan, the transgender community faced disappointing setbacks in the July 25 general election.  All five trans candidates failed to win office. Trans observers and voters were blocked from polling stations, campaigners said.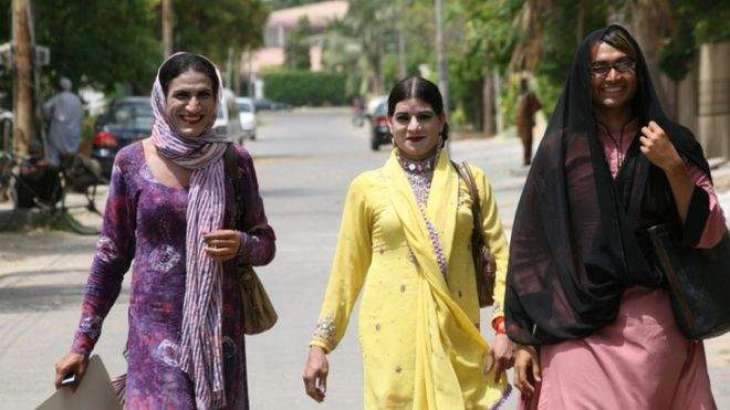 Although transgender people had been hired by the Election Commission to observe polling stations and make sure women and disabled people were treated fairly, the trans observers were not allowed inside. At several stations trans people were not allowed to vote because of their identity card's gender marker.
A record 13 transgender candidates filed paperwork to run for election, five of whom made it on the final ballot.
While Pakistan is deeply conservative and homosexuality is illegal, the country has approved laws giving transgender people better rights than in many other nations including issuing its first passport with a transgender category last year.
In May Pakistan's National Assembly passed the Transgender Persons Protection of Rights Bill promising basic rights, including the right to vote.
However on July 25 transgender turnout remained low and election observers faced difficult work environments which the All Pakistan Transgender Election Network blamed on the Election Commission's "failure to understand the unique obstacles" that trans observers and voters face.
Transgender observer Farzana Riaz said she and about 25 other colleagues hired to make sure polling station staff treated disabled and women voters with care were not allowed inside polling stations despite having official identification.
"We, as observers, were given identity cards by the election commission, but we were still not allowed inside," Riaz told the Thomson Reuters Foundation.
Riaz said no transgender people were allowed to vote in Khyber Pakhtunkhwa – one of Pakistan's four provinces where there was a spate of transgender attacks in 2016 – because their identity cards did not match the gender they presented as.
"But we do not wish to just sit back. We want to participate in the electoral process. This is our democratic right," said Riaz after the election was won by Imran Khan's Pakistan Tehreek-i-Insaf (PTI), or Pakistan Movement for Justice.
This article includes text and other information from UNAIDS's Equal Eyes recap of the world's LGBTI news and from the Thomson Reuters Foundation.
Related articles: