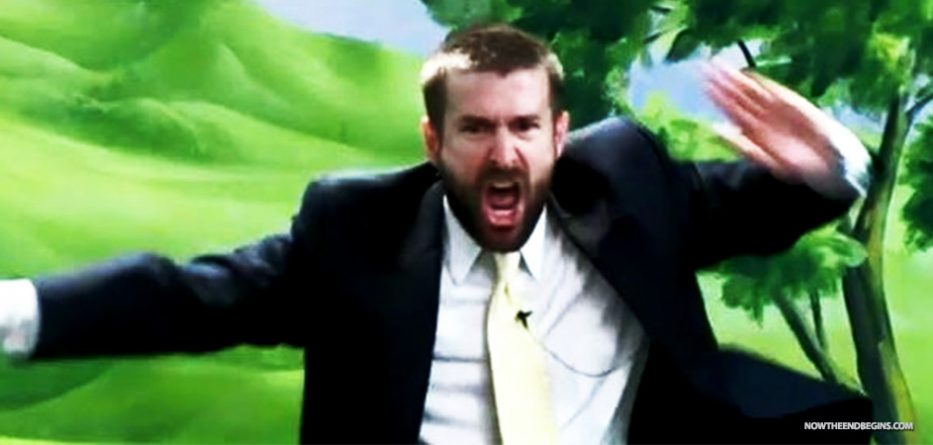 The more you know about the anti-LGBT pastor from Arizona who plans to preach in Jamaica this month, the more horrified you'll be.
Yes, he had positive things to say about the massacre of 49 LGBT people in 2016 in Orlando, Florida. "I didn't feel bad for the people who died because they were disgusting paedophiles anyway that deserved to die," Pastor Steven Anderson said.
Yes, he described killing homosexuals as "the cure for AIDS."
But there's more:
His preaching is full of violence. After listening to it, some people feel the lure of using violence to achieve what Anderson says are righteous goals.  On Aug. 16, 2009, Anderson preached as follows (starting at about 13:45):
"God hates Barack Obama. I hate Barack Obama. [I pray that God will deal with him and other evil-doers as King David prayed He would do in  Psalm 58] 'Break their teeth, O God, in their mouth. … Let them melt away as waters. … Let them be cut in pieces as a snail which melteth. Let every one of them pass away.' "
He then said about Obama, "I'm going to pray that he dies and goes to hell" (at 1:30 on that video clip).
The next day, a member of his congregation showed up with a semi-automatic rifle outside an Obama rally.
Another man who listens to him sent death threats to mosques.
He's opposed to modern education, which he refers to as "Devil State University," at 6:10 in his sermon of Feb. 15, 2015, titled "The Truth About College Degrees."  His argument, in summary, is that "colleges force students to take non relevant classes just to corrupt their minds."
College makes women stupid, he says. "You know what makes women stupid is college" are the opening words of his sermon of Feb. 15, 2017. He adds, "Because college makes everybody stupid."  Education isn't what's happening, he says: "It's not a school system. It's a fool system."
He enjoys ripping the heads off chickens, as he demonstrates in a 2017 video that's full of peppy music, chicken-chasing, chicken-killing and gun-shooting.  The video, which may be shocking for city-dwellers and less so for country folks, shows a woman laughingly holding up her bloody hands and saying, "Their blood shall be upon them." She then gestures to her T-shirt on which is printed the citation "Leviticus 20:13," one of the Old Testament's anti-homosexuality passages.
He has a (hateful) way with words. "Make American Hate Again" was the title of his sermon on New Year's Eve, urging people to hate evil. "Let me ask you this: Did Jesus have hate? … He hated iniquity. That's Jesus. 'Oh, hate's not a family value?' Well, it is in my family." (At 30:30-31:10)
He is verbally abusive. Consider his words about Icelandic women. "It seems that the majority of Icelandic women are whores," he said in an interview with an Icelandic radio station. His reasoning is that Icelandic women are "whores" since a majority of babies born in Iceland are not the products of traditional marriages. "Iceland is a wicked place and we shouldn't be following in their footsteps," he said in the radio interview, which  followed up on an "Iceland: Nation of Bastards" presentation Anderson made at his church on Nov. 20, 2017.
An online petition has collected signatures from 5,280 people urging Jamaica to block Anderson's plan to take his preaching there at the end of this month.
Related videos and audios:
Related articles: