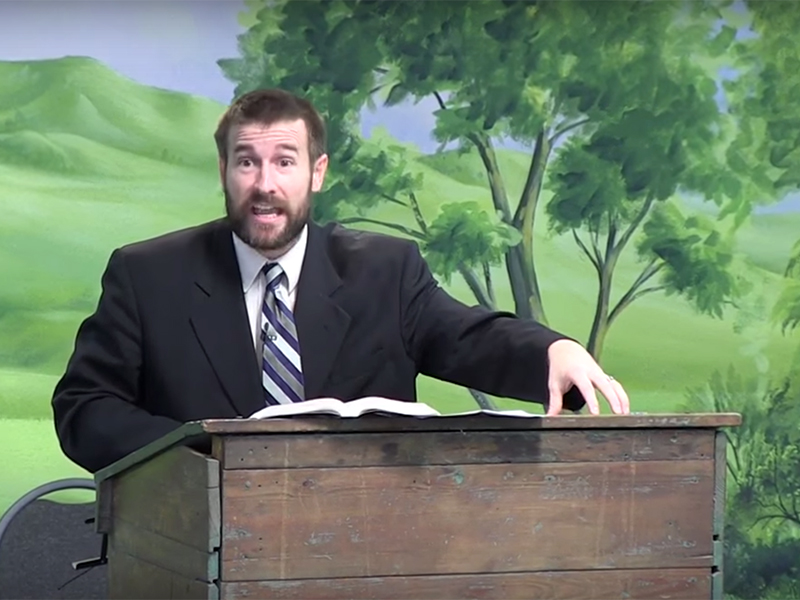 An online petition seeks to block a planned visit to Jamaica by anti-gay Pastor Steven Anderson, who has called for homosexuals to be killed.
Anderson, leader of the U.S.-based Faithful Word Baptist Church, has been blocked from traveling to South Africa, Malawi and Botswana as well as the United Kingdom and, he claims, smiling, from Canada.
He is scheduled to arrive in Jamaica on Jan. 29.
An online petition on Change.org urging Jamaica to block his entry had collected 1,150 signatures by the time this article was published.
Among the petition's grievances against Anderson were:
1.       In April 2016, Steven Anderson praised the mass shooting of 49 people in Orlando, Florida USA, stating that there are "50 less pedophiles in the world". www.winningdemocrats.com/watch-conservative-christian-pastor-calls-for-executing-more-ga-people-after-orlando-mass-shooting/

2.       Pastor Steven Anderson has also attacked women asserting that women should not: work, lead in church; be independent; vote; read books of their choice and dress how they want, emphasizing that "men shouldn't be under the tyranny of women". Link at www.youtube.com/watch?v=nFaoOKk16lQ

3.       In his 2014 sermon, Steven Anderson called for the "execution of gay people" … before Christmas Day.
Related articles: