Bangladesh police say they know activists' 5 killers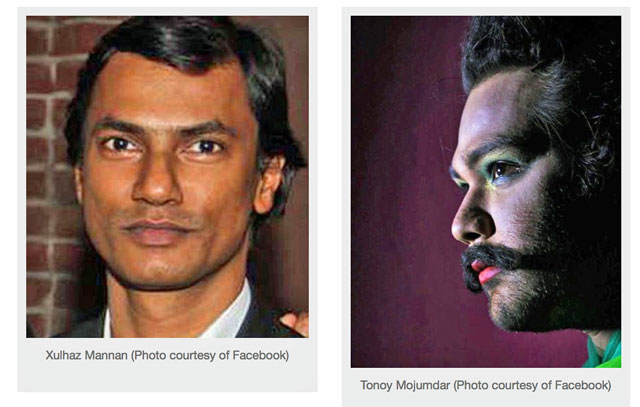 Police in Bangladesh have identified five people involved in the April 25 murder of LGBT rights activists Xulhaz Mannan and Mahbub Rabbi Tonoy, but have not yet arrested them, according to news accounts in Bangladesh.
The Bangladeshi online newspaper bdnews24.com reported:
Detectives are trying to arrest these suspects, an official of the Detective Branch, speaking on condition of anonymity, told bdnews24.com. …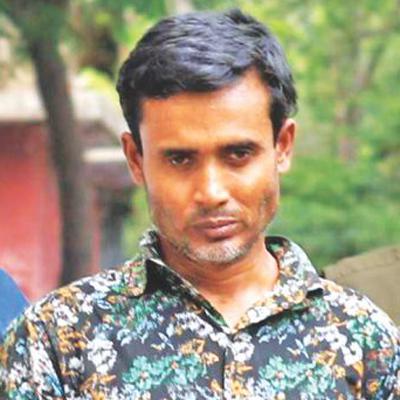 The police have come by some information on the murders after the arrest of Shariful Islam Shihab, a member of the Ansarullah Bangla Team, from Kushtia, said Bahauddin Faruki, the DB [Detective Branch] officer in charge of the case's investigation.
"Shihab supplied weapons to the killers. We got some important information after he was remanded twice in custody. He is now in prison."
Xulhaz and his friend Tonoy were killed in a machete attack by a gang of assailants, who posing as delivery men, entered Xulhaz's apartment building in Dhaka's Kalabagan [district] on Apr 25.
Xulhaz was a USAID official and also editor of Bangladesh's first LGBT magazine Roopbaan. …  Tonoy, 26, was involved with the theatre group Lok Natyadal. He worked as a drama trainer for children at an organisation going by the name of PTA.
Al-Qaeda in the Indian Subcontinent (AQIS) claimed responsibility for the killings.
The two were murdered for being 'pioneers of practicing and promoting homosexuality in Bangladesh,' said a Twitter post by Mufti Abdullah Ashraf, spokesperson for Ansar Al Islam, AQIS's chapter in Bangladesh. …
Over nearly two years, machete-wielding assailants have killed secular bloggers, authors, publishers, teachers and religious minorities in the country.
Responsibility for most of the murders were claimed by the AQIS or Islamic State, but the government has insisted that the killings were the work of homegrown terrorists.
The Business Standard in Dhaka published a similar report.
Related articles:
Two LGBT activists murdered in Bangladesh (April 25, 2016, 76crimes.com)
Media disagree on role of Bangladeshi murder suspect

(May 2016, 76crimes.com)

Xulhaz killing suspect held in Kushtia: Cops say he supplied arms to killers (May 2016, Daily Star)
Xulhaz murder suspect on 3-day remand (May 2016, Prothom Alo)
Bangladesh police arrest suspect in killing of gay activist (May 2016, Associated Press)
Bangladesh: Man held over murders of LGBT activists (May 2016, BBC)
Four arrests of LGBT activists at Bangladesh celebration

(April 14, 2016, 76crimes.com)

First third-gender person seeks Bangladesh public office (December 2015, 76crimes.com)
Anti-gay Bangladesh protests target Nobel Prize winner  (December 2014, 76crimes.com)
Bangladesh survey finds homosexuals live in fear

(December 2014, 76crimes.com)

Bangladesh newspaper urges repeal of anti-gay law  (August 2013, 76crimes.com)
Bangladesh: Lesbian couple arrested, risks life in jail   (July 2013, 76crimes.com)
Archive of this blog's articles about Bangladesh