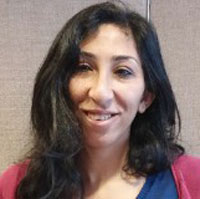 Agence France-Presse reports today:
A court in Egypt has sentenced a group of 11 men convicted of homosexuality to prison for periods ranging from three to 12 years. …
The French news agency cited legal sources as saying that the men were arrested in an upscale Cairo suburb.
The men were officially charged with "debauchery and incitement to debauchery," the legal terms used by Egyptian jurisprudence to describe homosexual behavior.
Although homosexuality is not explicitly a crime in Egypt, gays have been jailed under the debauchery statute. [Editor's note: Saying that homosexuality is not explicitly a crime in Egypt, because of the indirect wording of the law, is like saying that homosexuality is not explicitly illegal in any of the world's many countries that imprison gay men for committing "unnatural acts." See the analysis by activist Scott Long.]
Egypt's human rights record is considered one of the worst in the world, according to advocacy groups and international organizations.
Here is this blog's account of the 11 men's arrest, based on information from ILGA:
Egypt: Police arrest 11 men suspected of homosexuality
SEPT. 21, 2015 — Eleven supposedly gay men were arrested by the police, engaged in a pre-Eid [holiday] "morality campaign", during two raids in Cairo: they are accused of offering sexual services to clients acquired through social media.
"These morality raids have been going on for some time," Dalia Abdel Hameed, head of the Gender Studies programme at the Egyptian Initiative for Personal Rights told Daily News Egypt. "We have almost got used to expecting them."
Sexual relations between consenting adult persons of the same sex in private are not prohibited as such in Egypt; however, the Law on the Combating of Prostitution and the law against debauchery have reportedly been used to imprison gay men in recent years.
Related articles: