EGYPT
The International Lesbian, Gay, Bisexual, Trans and Intersex Association (ILGA) reports that police in Egypt are continuing their anti-LGBTI crackdown, which has been under way since 2013.  More than 100 allegedly LGBTI people are victims of this police harassment, which is part of a larger pattern of human rights abuses in Egypt:
Egypt: Police arrest 11 men suspected of homosexuality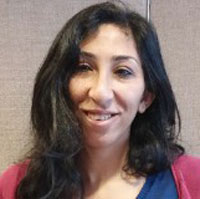 SEPT. 21, 2015 — Eleven supposedly gay men were arrested by the police, engaged in a pre-Eid "morality campaign", during two raids in Cairo: they are accused of offering sexual services to clients acquired through social media. "These morality raids have been going on for some time," Dalia Abdel Hameed, head of the Gender Studies programme at the Egyptian Initiative for Personal Rights told Daily News Egypt. "We have almost got used to expecting them." Sexual relations between consenting adult persons of the same sex in private are not prohibited as such in Egypt; however, the Law on the Combating of Prostitution and the law against debauchery have reportedly been used to imprison gay men in recent years.
Author/activist Scott Long described the situation in March:
"What happens to Egyptians accused of being gay, or transgender, or lesbian is part of the overall human rights situation; and that is appalling. As the Revolution's fourth anniversary impends, the counter-revolution is in charge. The government menaces human rights activists with possible life sentences. More than 25,000 alleged Muslim Brotherhood supporters languish in concentration camps without trial. My friend Yara Sallam and 23 others are serving two years behind bars for a peaceful protest march. Security forces persecute everyone from alleged 'atheists' to street merchants. Until real rule of law restrains police power in Egypt, anybody different will be under threat."
INDONESIA
Indonesia: 9 trans persons arrested for 'cross-dressing'
SEPT. 21, 2015 — West Aceh Sharia police arrested nine trans persons at a contraceptive store and beauty salon, after receiving reports from residents of the area who claimed they may have been violating the Islamic Sharia law. After checking their documents, police urged them to dress like men and find men's work, then released them,
"They hung out until midnight wearing female outfits even when they're male" police reported. "These activities caused public unrest and residents told us to take action."
Police said the trans people were not violating local bylaws, but advised them to return to their hometowns if they insisted on wearing women's clothes.
For more information, see the English-language edition of the Rappler social news network based in the Philippines.
Related articles